Ketamine Or Pony Medicine Or Kit-Kat
Mangalore Today News Network
By Dr. G. Shreekumar Menon (Narcotics) & Dr. Nirmal Krishnan

Mangaluru, May 31, 2022: Ketamine is a weird party-drug abused by teenagers, for the strange experiences it can give. Ketamine has a triple-threat of sedative, stimulating, and psychedelic effects, which vary depending on how much is consumed and whether it is taken in combination with other drugs. It is best known for giving strange out-of-body experiences, like floating out of the body, climbing on the walls, walking underwater, and such other kind of unbelievable feats. Many users feel that they are getting strange spiritual experiences, an alternative perception of the world, giving a wonderful and liberating feeling. Many youngsters feel that life is so inescapably stressful and out of control, that a dose of Ketamine can give euphoric relief and happiness.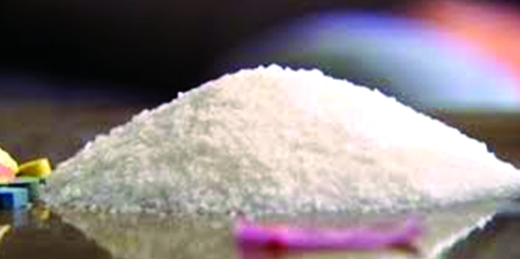 Ketamine was patented in USA in 1966 and got a reputation as a horse tranquiliser, hence, nicknamed as 'Pony Medicine'.Ketamine is a clear liquid or an off-white powder that's often injected. It is tasteless and odourless.

Heavy use can lead to chronic bladder and urinary tract damage, while high doses can cause significant cognitive impairment, ravages speech capabilities and motor functions. In the 1980s and '90s, the growth of rave culture brought it onto New York dance floors and it became a staple of the club scene. Very soon its popularity spread to different parts of the world and it became a big hit in the party circuit.

Brooklyn nightlife institution House of Yes put on a performance in 2016, called Ketamine: The Musical, with co-founder Anya Sapozhnikova giving a public statement that K is to her community what cocaine was to Studio 54.Today Ketamine use has spread outside the dance floors and made its way into bars, tech-world salons, New-Age wellness retreats and for those seeking a pleasant buzz and quiet nights at home.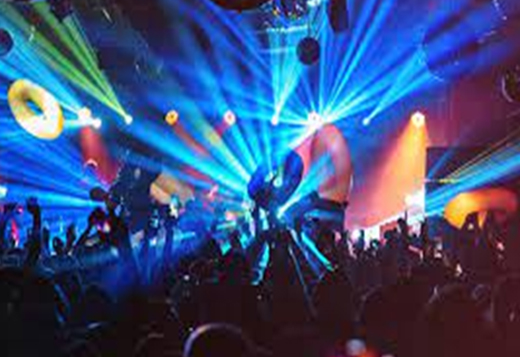 Ketamine is also being evaluated for potential health benefits. The FDA of USA has approved a nasal spray called Esketamine for treatment-resistant depression, marking a major development in a field that has been slow to innovate. "This is potentially a life-saving medicine," said Gerard Sanacora, Director of the Yale Depression Research Program. "It really was the first treatment that we had found that could fairly reliably produce antidepressant effects within hours, and definitely within days of taking it." Many are finding it a panacea for an anxiety-ridden tech world. In the West Ketamine guided meditation sessions are gaining in popularity. It is being called as the Star of the Psychedelic medicine movement.US regulators in 2019 approved a type of ketamine specifically for adults with treatment-resistant depression, though with stringent rules like requiring patients to be monitored by a health care provider for at least two hours after their dose. However, there is very little evidence or understanding of how effective ketamine is for depression.The dream-like sensation and bliss that Ketamine creates can cause manifold health issues, like:

• Brain changes leading to developmental issues
• Bladder capacity (Needing to urinate frequently)
• Bladder emptying (increased risk of Urinary Tract Infection (UTI)
• Agitation
• Panic attacks
• memory gaps
• depression
• Liver damage
• Psychosis

Ketamine is produced commercially in a number of countries including Belgium, China, Colombia, Germany, India, Mexico, and the United States. Ketamine production is a complex and time-consuming process, making clandestine production impractical. . Ketamine is used medicinally to treat depression, alcoholism, and heroin addiction. Moreover, ketamine is the main ingredient used in "date rape" pills (DRP).While Ketamine is typically used recreationally due to the euphoric feelings and out of body experiences associated with it, there is a much more horrific use for ketamine. It is used to facilitate sexual assault. At anesthetic doses, ketamine can render the victim physically helpless. The dissociative effect and possible amnesia can also make identifying the perpetrator extremely difficult. Sexual assault cases are often difficult to prosecute to begin with. Date rape drugs provide a much bigger hurdle to overcome. India is a big producer of Ketamine, as also organic and synthetic licit opiate/p sychotropic pharmaceuticals. (LOPPS).

A Ketamine Hangover referred to as a "come down," occurs after heavy or long-term use of the drug. The body adjusts to the presence of the drug, and withdrawal symptoms may occur. Ketamine hangover symptoms may include decreased appetite, depression, chills, abnormal heartbeat, disruptive dreams, fatigue, perspiration, and tremors.

While ketamine is not included in standard drug testing, it can be screened for. The drug metabolizes differently for everyone. While the drug is usually out of the human body system within 12 hours, of ingestion, it may take a week or even more for traces to be completely undetectable by a drug test.

The best methods for point-of-care drug testing are handheld infrared spectroscopy, Raman spectroscopy, and ion mobility spectrometry; mass spectrometry is the current gold standard in forensic drug analysis.It is possible to detect ketamine in the following ways:

• Urine test: Up to 14 days after someone uses the drug.
• Hair tests: These can show ketamine use for months after someone's last dose.
• Blood test: Usually, this type of test only shows ketamine for up to 24 hours after someone last used it.

The half-life of ketamine is around 45 minutes. This means in a healthy adult, the average elimination time for ketamine is about four hours and 30 minutes. For most people, within 24 hours of the last dose of ketamine, bulk of it is out of the body. Within a few days, all of the ketamine should be out of the system of the person consuming it.

The metabolism of the drug is done by the liver which metabolises it to Norketamine and Dehydro ketamine, which is in turn excreted through urine. Since it is present in circulation for 1 to 2 hours as the intact compound will have a half-life of the same duration, the drug gets secreted in various body fluids in intact manner.

Once the time frame of 2 hours is crossed after last ingestion, the detectable compounds will be the metabolites like Norketamine and Dehydroketamine usually.

The samples used for the detection is Blood, Urine, Saliva and Hair. The urine analysis being the best and easiest form of testing the drug. Even though half-life of the drug is a few hours, it can be detected up to 3 days in the urine in trace amounts. There have been samples which tested positive even after 14 days of last intake.

The saliva can be used as a sample to detect the drug through a small window of 24 to 48hours. This is due to its small half-life. After the time frame, the metabolites in the circulation is really small amount which may not be detected.

The hair sample may be tested positive for almost 90 days' time because of the slow growing pattern. It may be trimmed and tested positive for the drug sample which may be stained during its growth phase.

The blood sample which can be tested positive only for a small window period which may extend up to 2 to 3 days is a very big disadvantage for the enforcement agencies.

The age of the individual and the health factor has an important in determining the rate of metabolism and excretion of the drug. A person with a higher BMI will metabolize the drug faster than a lean person.

On May 16th 2022 Gujarat Police, Ahmedabad city crime branch officers arrested a resident of Ajmer in Rajasthan in connection with the seizure of 590 gram of ketamine hydrochloride worth Rs 2.95 crore, which is popularly known as the date rape drug, from a consignment kept at the International Post Office of the Customs Department.

Analyzing the trend on drug trafficking in South Asia, the United Nations Office on Drugs and Crime (UNODC) recently listed the key challenges faced by the Asian continent on various emerging trends concerning banned substances, with India being at the center of the trafficking chain. According to the UNODC, there has been a trend in trafficking of heroin from Pakistan and Afghanistan to India. Trafficking from India to neighbouring countries of South Asia, Europe and the American continent is also noticed. Besides, there has been an increase in the trafficking of cocaine from America and Europe to India and trafficking of ketamine from India to various destinations, mainly in Southeast Asia, according to the findings.
Writers can be contacted at: shreemenon48@gmail.com and drnirmalknambiar@gmail.com