Kerala Floods: Sow wind and reap whirlwind
Mangalore Today News Network
By Dr. G. ShreeKumar Menon

Mangaluru, August 29, 2018: Approximately 350 people were killed, pets, animals, cattle all got killed in countless numbers. Destruction of property was widespread, guess estimates are floating around in thousands of crores as to the value of the property that got destroyed. A government report had warned that Kerala was the worst performer among southern Indian states in the effective management of water resources. Was it the rain or the reckless discharge of water from the dams that created the havoc? Water from over 80 dams got released creating a perilous situation, and the government became a helpless spectator watching the catastrophe unfold. The fear uppermost in the minds of everyone was whether some of the old dams would collapse and result in an apocalypse.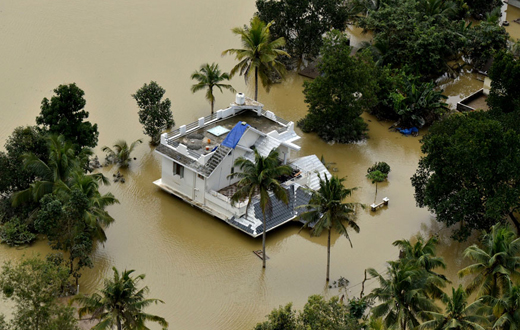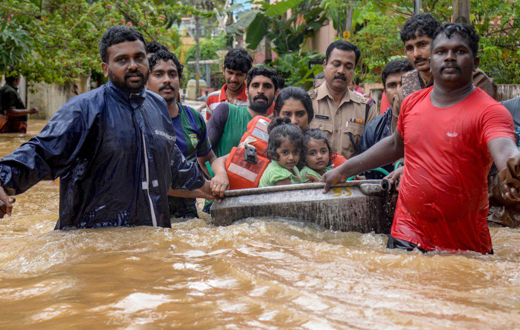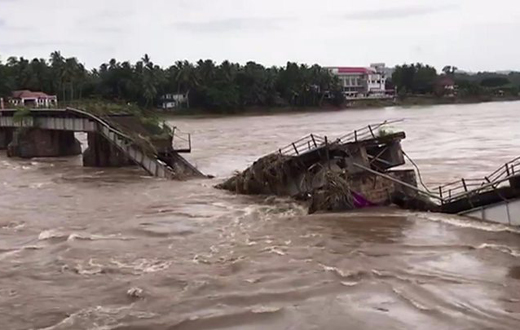 What could be some commonsense reasons for this flood havoc? There is an insightful saying in Tamilnadu that "in Kaliyuga all forests will be converted into houses and all houses into shops". Two factors multiplying exponentially are the human population and the motor vehicle population. The exploding human population, compelled to seek new living spaces are encroaching forests, wetlands, seashores and river banks relentlessly. Hill stations like Munnar, Wayanad and many scenic spots in Idukki districts have been invaded by real estate mafias, timber mafias and sand mining mafias. The large scale environmental destruction and degradation that have taken place in the guise of 'development' is now coming home to roost. It is pointless to point an accusing finger at any one factor; it is a collective conspiracy and misdirected action by everybody – politicians, Panchayats, Corporations, Muncipalities, hotel and resort lobbies, builders, traders and also the people. Today, everybody is paying a collective price for the innumerable violations and transgressions. The uncontrolled growth of the automobile sector and the chorus of demands for new highways, bypass roads, flyovers have resulted in large scale destruction of the environment. As two lane highways expand into four lane and six lane highways, solid trees are mercilessly and wantonly cut and replaced by ornamental plants!

The uncontrolled growth of human population is threatening the environment in innumerable ways. The concomitant growth of the real estate sector has led to large scale degradation of paddy fields, rivers, forests and mountainsides. Granite quarrying, sand mining and tree felling have distorted and defaced the countryside. Massive flat complexes have sprung up not only in cities but also in rural areas. It is astonishing that many of these flat complexes do not have the basic perimeter space to enable a fire engine to go around. What will happen if instead of floods, fire disasters were to occur? Many flats are lying unsold as their astronomical prices are beyond the reach of the common man. A basic question that needs to be answered by town planning authorities is why are projects being sanctioned indiscriminately, when existing flats are lying unsold for years together? In cities, all traditional houses have been demolished to make way for skyscraper flats. The earth itself has been dug up to create underground basement car parks. One dreads to think the consequences of an earthquake.

Another striking deficiency that got highlighted during the floods is the lack of a robust disaster relief force. Reliance had to be placed on the Police and Fire Force which have very limited exposure and training in disaster management. The entire relief management was thrust upon bureaucrats who had little idea or guidance from experts. The Army, Navy, Air force and Coast Guard did an exemplary job in rescue and relief operations.

But, ultimately it was the untrained, ill equipped common man, fisher folk and laborers who threw aside all concerns about their safety and plunged into relief work. This is also the reason why many rescue workers lost their precious lives.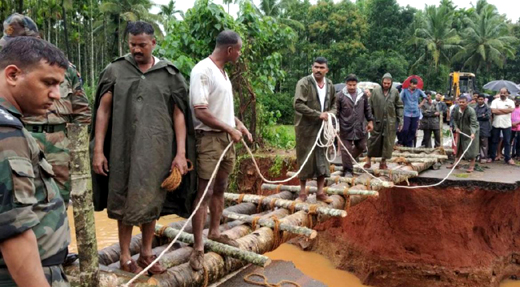 A discordant feature was the injection of politics into the relief work. Even the Defense forces were not spared by unscrupulous politicians. Though most political parties claim dedicated cadres, hardly anybody could be seen in action. Anyway, nothing much can be expected from cadres trained to engage in disruptive actions like hartals, bandhs and strikes.

While every sector was engaged in selfless service, collecting food, medicines, clothing and arranging for shelters, there were plunderers in the skies looting air passengers who were rushing to their kith and kin. Ticket prices were pegged at unaffordable rates as the airline companies were busy profiteering on human misery. The government should levy a 'plunder tax' on these rapacious airlines or revoke their license.

Our misguided concepts of development and progress are threatening our very existence. When people demand more and more airports, highways, expressways, and railway lines, they should not forget the ecological toll it is going to take. It does not take much time for Nature to reclaim its property and establish its suzerainty. Just like people mobilized and worked with perfect unanimity during relief operations, they should now mobilize and take the final call as to whether existing infrastructure needs to be upgraded, expanded or not required at all. Goa state is a perfect example of how people united and rejected the expansion of national highways in their state. They insisted on preserving and retaining the natural beauty. This is what Keralites also should do, as also people in every state.

Student community displayed great zeal and enthusiasm for doing relief work. The government should revamp the NSS and NCC and train them in disaster management. Everyday there should be mock drills in handling flood, fire and earthquake disasters. This is how students are trained in Japan; they are ever prepared to tackle any emergency. This is what we need to emulate

Finally, let us learn from the wisdom of the ancients, the Holy Vedas enjoin upon us "Do not harm the environment; do not harm the water and the flora; earth is my mother, I am her son; may the waters remain fresh, do not harm the waters…. Tranquility be to the atmosphere, to the earth, to the waters, to the crops and vegetation."
---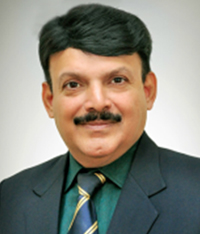 About the author: Dr G ShreeKumar Menon, IRS (Rtd) Ph.D (Narcotics) is a Former Director General, National Academy of Customs Excise and Narcotics & Multi Disciplinary School of Economic Intelligence; Fellow, James Martin Center for Non Proliferation Studies, USA; Public Administration, Maxwell School of Public Administration, Syracuse University, USA and AOTS Scholar, Japan. He may be reached at shreemenon48@gm