Jaya case: Revisiting the 'flawless' verdict of Justice John Michael D'Cunha
Mangalore Today News Network
Bengaluru, Feb 15, 2017: Rewind to September 27, 2015. It was a rare sight for Bengalureans, who have a first-hand experience of how Tamil Nadu politics works.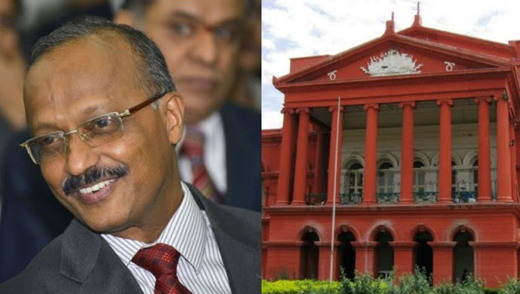 Thousands of AIADMK party workers, including just expelled O Paneeer Selvam, had come to the city to extend a moral support to their leader, 'Amma' J Jayalalithaa, who was facing a trial in a disproportionate assets case. She had appeared before the special court judge, personally, in this matter.

They braved the hot sun and stood at the entrance of Parappana Agrahara central prison hoping to take back their 'amma' with them. But Special Court Judge John Michael D'Cunha's order dampened their spirits.

Much before today's conviction by the SC, J Jayalalithaa, V K Sasikala Natrajan and others were sentenced to four years imprisonment along with a fine of Rs 100 crores. This was the first case in South India where a high profile political leader – a chief minister to be precise – was sentenced for corruption.

Soon, the noisy chants of 'amma' turned into a deafening silence as men and women were seen sobbing beating their chests. By evening 'amma', who came in a convoy of Z plus security, was packed off to a tiny cell at Parappana Agrahara central prison along with the other accused VK Sasikala Natrajan, Elavarasi and Sudhakaran. Judge D' Cunha had upset the apple cart of Jayalalithaa and company when he sentenced them to four years imprisonment.

D'Cunha, who is now a registrar general at the High Court of Karnataka, had directed confiscation of movable and immovable properties of the accused.

There was a mixed response from many leaders in Tamil Nadu over the order. While the opposition hailed D' Cunha as hero, the AIADMK cadre called it a conspiracy. But the Mangaluru-based judge stuck to the decorum of judiciary and refused to comment anything on the matter, like he had done earlier after rejecting the bail plea of Uma Bharati, when she faced arrest for hoisting the tri-colour flag at the Hubli's Idgah Maidan.

Upholding the trial court order, the SC observed that the court was right in sentencing the accused. Expressing deep concern over the illegal wealth, the court observed that it was a deep-rooted conspiratorial design to amass vast assets without any compunction. The bench, surprised over the wealth accumulated by the accused, termed the magnitude of the nefarious gains "startling".

Interestingly, High Court Justice C R Kumaraswamy, while hearing an appeal, had acquitted Jayalalithaa and other accused observing that the accused were entitled for acquittal as the margin of disproportionate assets was within 10 per cent.

Experts feel that the apex court verdict has shown Karnataka high court order in a bad light. However, the consolation lies in the special court verdict, which was upheld by the SC as "flawless".

Courtesy: bfirst.in