Inimitable K.N.Tailor era ends
Mangalore Today News Network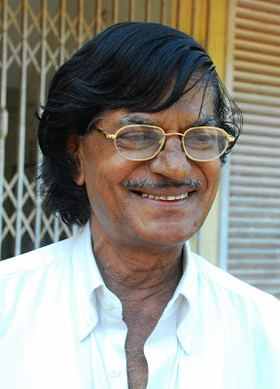 Mangaluru: K N Tailor - Yes, this was the name that struck a chord with Tuluvas for almost over five decades. Today K.N. Taylor, the legendary veteran Tulu dramatist, actor and film maker is no longer with us. But his works are forever etched in the minds and hearts of his innumerous fans and admirers.

K.N.Tailor who passed away on March 18 at the age of 76 following an illness was a man for whom Tulu theatre and films were far more dear than anything else. His full name was Kadandale Narayana Tailor, the last tag to his name coming from his Tailoring Profession- he owned a small tailoring shop at Carstreet in Mangaluru which he subsequently closed down later to pursue his passion-theatre and films.

Some of his friends recall how he used to knit stories even while pursuing tailoring and narrate it before them. Inspired by a friend's suggestion, he later founded the Sri Ganesha Nataka Sabha in 1958 and soon presented plays that lent a new dimension to Tulu Theatre industry. People flocked to see Tailor's plays and were mesmerized.The Sabha's 'Bombaya Kandane,' 'Sainagaandla Satya Panla" and 15 other plays have seen over one thousand shows. Some of his other popular plays are 'Pudar Kenade', 'Doctor Shanker', 'Tammale Arvattana Kola', 'Yenan Badkere Budle', 'Sanyasi Aape', 'Kaljigada Vishwanatha Meneka', 'Indrana Aasti', 'Kalluda Dever', 'Eerenla Nambodchi', 'Dever Korper' and 'Badaida Bangar.'

Tailor made his foray into Tulu film industry at at a young age of 19 in 1970 through the hit film 'Daareda Bodedi.' His another famous film 'Bisatti Babu' even won the third Best Film Award of the state government for the year 1972-73. Some of his other films are "Pagetha Puge', 'Yaan Sanyasi Aape', 'Yeru Maltina Tappu', 'Tulunada Siri' and 'Saviradorthi Savithri.' "Bhagyavanthedi" was his last film. This film even won the Special Award from the State Government. Tailor had contributed a total of nine Tulu films.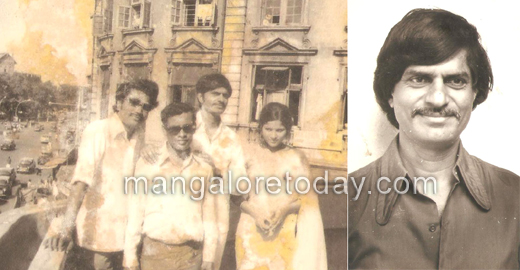 He had won innumerous awards including the Karnataka Rajyotsava Award, The Tulu Sahitya Academy Award, Sandesha Award and Navabharatha –Tulu Koota Awards. He also won the Best Actor Award for his role in the movie "Yaan Sanyasi Aape." To him goes the credit of taking a team of Tulu theatre artistes to the Gulf for the very first time. His style and mannerisms and his moustache made him famous as the Rajkumar of Tulu films. Even the Kannada film icon Dr Rajkumar had much appreciated the talents of Tailor.

KN Tailor was a great personality who always encouraged and introduced talented artistes. Kannada's famed actress Jayamala who shot to fame through Tailor's drama was later introduced to Dr Rajkumar by Tailor himself. Even actresses like Mamatha Shenoy, Sarojini Shetty, Ratnamala and Hemalatha who worked in his plays and films earned popularity.

Tailor always brought about novelty in his dramas and films. Interestingly, the screen play, dialogue and songs of all the films in which he acted were his own. To this great man goes the credit of nurturing the Tulu theatre and film industry. That he was felicitated at the Indian Film Industry's Centenary held at Chennai in 2013 was a great honour for Tulu filmdom.

Despite his failing health in his last few years, Tailor wanted to contribute much to the Tulu film and Theatre industry and even planned to celebrate the 60th anniversary of his wedded life and the 57th anniversary of Ganesha Nataka Sabha in April this year.But fate had something else in store.

Even another dream of Tailor to make his last film "Namma Bhagya" a reality did not succeed. Tailor's first colour film which was shot 25 years ago with Manjula as the lead actress could not be competed. He had aspired to complete it but never succeeded.

KN.Tailor has left behind his wife, four daughters and a son. The Tulu Theatre and film industry will forever be indebted to him for laying a strong and firm foundation for it to prosper and progress.