Inherited Legacy of India
Mangalore Today News Network
By V Mohan Rao
Jawaharlal Nehru, the then Prime Minister of India was a staunch believer in secularism, democracy and scientific temperament which was not in consonance with the view of other leaders. It is said Nehru's socialism was driven from Marxism. He was a scholar and an accomplished writer. There was no doubt he was an intellectual. An intellectual downplays everything and decries to change the world based on intellect. He was a left wing oriented and wanted to usher in socialism. In his article "Swaraj and Socialism" he emphasized that capitalism leads to exploitation of man by another, one group by another and one country by another. Hence opposition to capitalism is opposition to British imperialism. The only alternative is the form of socialism.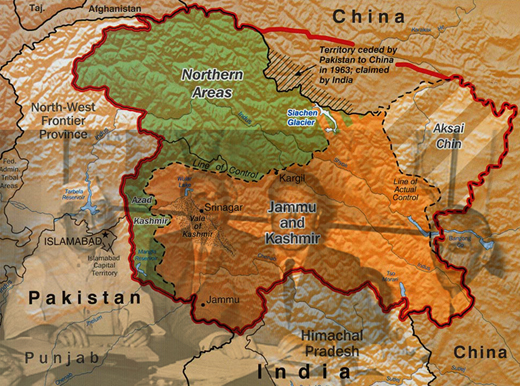 His crusade for socialism brought him nearer to the Soviet Union and alienated him from the US. Nehru's five year plans were almost a replica of Soviet Style five year plans. The implementation of the plans culminated in river control works which included Damodar Valley Project, the Herakud Project which were designed mainly for irrigating agricultural lands. The Bhakra Dam acted as a catalyst in preventing floods and provided electricity and water to Punjab. He also paved the way for setting up the Indian Institute of Technology and the Baba Atomic Research Centre. All these were possible due to Nehru's combination of Socialism, Secularism and Science.

But somewhere down the line Nehru's policies based on socialistic pattern of society failed miserably. This was evident in 1960's as per the Planning Commission Report for the 4th Five Year Plan. The report brought to light the per capita income for 1965-66, that remained stagnant at the level of 1960-61. This was further compounded by the slow growth of agricultural production. The year 1962-63 witnessed astronomical rise in imports of food grains. It was clear that Nehruvian socialism had an adverse impact on the growth of the economy.

Nehru's foreign policy lacked foresight. His contention that capitalism in the west was bad and socialism was the bedrock of freedom proved to be his nemesis. His socialistic policy saw the farm sector at its nadir. Despite his leadership qualities his negative traits did not go well with other leaders and the history of India, albeit the contentions issue of Kashmir. Nehru ensured that the Parliament passed a resolution that the economic policy should be on the lines of a socialistic pattern of society. A negative trait of Nehru regime inhibited the dogma of Nehru's policy that led to the First Amendment to the Constitution which curtailed both Freedom of Expression and Fundamental Right to Property. That was a knee jerk and onslaught on democracy.

Nehru had a soft corner for the Nizam of Hyderabad, despite the Nizam being averse to accession of Hyderabad to India. The Nizam wanted to retain Hyderabad as an independent state. In his bid to hang on to power, the Nizam virtually begged the departing British Viceroy for protection by invoking the supremacy of the crown over the princely states and declare Hyderabad as an independent state. He went further by approaching United Nations for intervention in the dispute between Hyderabad and Union of India. However the economic sanctions nailed the Nizam, but that did not deter him from his aspiration of making Hyderabad an independent state. The Indian military action made the Nizam see the writing on the wall. If India had not resorted to military action, Hyderabad would have turned out to be a disputed territory, adding to the woes of a legacy inherited by India. The military action was the brain child of Sardar Vallabhai Patel.

The Pakistan attack on Kashmir in 1947 was the writing on the wall which was not perceived by Nehru as a threat to Kashmir's security. This is exemplified by his letter written to the then Pakistan Prime Minister stating that no sooner peace and order was restored and established Kashmir should decide on accession by plebiscite or referendum. This was contrary to the expectation that Nehru would reprimand the Pakistan Prime Minister for attack on Kashmir and forcible occupation of a part of Kashmir, now know as 'Pakistan Occupied Kashmir'. Nehru made no attempts to get back the occupied part of Kashmir despite Indian army defeating the Pakistan army.

His whimsical and quixotic approach gave to a separate statehood for Jammu & Kashmir under Article 370 of the Indian Constitution, which was vehemently opposed by Dr. Ambedkar, the then law minister. He did not brook any criticism while commenting on Article 370. He said the State of J&K wished India to protect their borders, build roads in their areas, provide them with food, but the government of India should have limited powers and Indian people would not have any rights in Kashmir. He did not give consent to such a proposal which according to him would be a treacherous thing and against the interests of India.

Abrogation of Article 370 of the Indian Constitution affecting the status of Jammu & Kashmir has been a contentious issue since the Independence of India. There has been quite a lot of writing on this great phenomenon which has struck at the core of every Indian's concern. Despite the fact that Jammu & Kashmir have been acceded to the Union of India, several wars were waged between Pakistan and India over the status of Kashmir. This, apart from terrorism, militancy and infiltration across the international border obviously encouraged by Pakistan. It is a fact that India's coercive diplomacy with Islamabad has not worked and will not work in future, as Pakistan is a failed state with constant threat from Talibans, separatists and militants. Pakistan's deception has failed to hide their fear.
It is ridiculous and absurd that despite Jammu & Kashmir having acceded to the Indian Union, most of the Indian Laws are not applicable to the state. Jammu & Kashmir have separate laws for their citizens concerning citizenship, ownership of property, fundamental rights etc. The Supreme Court of India has no jurisdiction over the J&K State.

If a woman in Kashmir marries an Indian citizen, she loses her citizenship but it is not so if she marries a Pakistani. Indian people do not have any rights in Kashmir. In contrast to the tenure of 5 years for state legislature assemblies in India, J&K legislatures have a six year term. Except for laws pertaining to defence, foreign affairs, finance and communication passed by Indian Parliament, other laws need to be approved by the state government before their application to the State. The citizen of J&K are covered by the state specific laws that come under the Constitution of J&K. Article 370 of the Indian Constitution cannot be revoked in matters of borders of the State. The writ of CBI is not applicable in J&K state. It is pertinent to note that an Indian citizen cannot purchase or own property in J&K. The Centre can declare financial emergency in the state only in case of emergencies like external war or aggression.

All this prompts us to conclude that the state of Indian Union should not have a special status. It sends a wrong signal not only to the Kashmiris but also to the separatists and the international community and Pakistan that J&K's accession to India is de facto and needs to be renewed. Fortunately for India, the Armed Forces Special Power Act (AFSPA) of 1958 gives the Indian State the right to rule by force if internal matters fail or is jeopardized. AFSPA 1990 has ushered in improvement in the law and order in Kashmir.

It is pertinent to note that in the event of no party getting a majority in the State Assembly and the government formation is not possible, the state can come under Governor's Rule, subject to assent by the President of India.

It is high time that the concept of separate statehood for Kashmir needs to be done away with by abrogating Article 370, a Nehruvian legacy that needs to be handled with diplomacy, tact and tacit understandings between the ruling parties of India.
The concept of separate statehood, a legacy inherited by India from the Nehru regime, needs to be nipped in the bud, failing which it will spread its tentacle to some other states that are waiting in the wings for a special status. India has lost enough by creation of Pakistan Occupied Kashmir, a hub and safe haven for terrorists, Bangladesh, and encroachment by China.

After independence V.K. Krishna Menon the then Minister of Defence and a Parliamentarian till 1974, was the architect of non aligned movement. He had represented India successfully and brilliantly in the United Nations on Kashmir issue. His consistent speech and arguments for over 8 hours at the UN Security Council played a crucial role in defending Kashmir as an integral part of India. It helped in solving the Kashmir issue by the United Nations. It also culminated in Soviet Union VETO the UN resolution. But for Mr. Krishna Menon's brilliant and untiring efforts the UN would have handed over Kashmir to Pakistan.

An extract from Krishna Menon's arguments is as follows.
"Why is that we have not heard here that in ten years these people have not seen a ballot paper? With what voice can either the Security Council or anyone coming before it demand a plebiscite for a people on our side who exercise franchise?"
---
By V. Mohan Rao, Retd. Deputy Chief Manager, Bank of India, Advocate.
---