Infatuation, Inebriation and Intoxication of a Mughal King
Mangalore Today News Network
By Dr G ShreeKumar Menon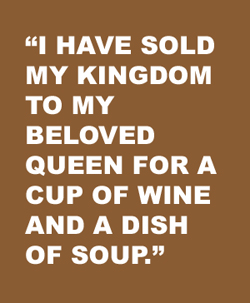 Mangaluru, Jan 10, 2019: Intoxicant use in Mughal India was not only widespread, it also represented an important part of the empire's history and culture. The influence of intoxicantsspecifically opium and alcohol was widespread among the rulers and the aristocracy.Intoxicant use was representative of both, a peripatetic lifestyle and the Turko-Mongol cultural legacy. As the empire took on some semblance of settled society, the roles and uses of intoxicants underwent a significant shift. Drinking practices became increasingly private leading to greaterincidence of addiction, while opium use became habitual and ingrained in Mughal culture.

Drugs, alcohol, and sexuality feature prominentlyduring the reigns of all six Mughal emperors.A popular saying of those times goes as follows:
"Only the drinker knows the pleasure of wine. What enjoyment thereof can the sober have?"
Addicted to alcohol, opium, and women, and infamous for the acts of brutality he inflicted upon the Sikhs, Prince Salim, later Jahangir, was born on 31 August 1569, in Fatehpur Sikri, to Akbar and Mariam-uz-Zamani. His original name was Mirza Nur-ud-din Beig Mohammad Khan Salim. Jahangir was the fourth Mughal emperor,for a period of 22 years from 1605 to 1627. Jahangir was the only royal son of Akbar while his two other brothers namely Danial and Murad were born to concubines kept by Akbar.

The dissolute Jahangir had often rebelled against his father Akbar for various reasons, including the throne. Upon Akbar's death on October 27, 1605, Jahangir ascended the throne forcefully, which did not go down well with many within the royal court.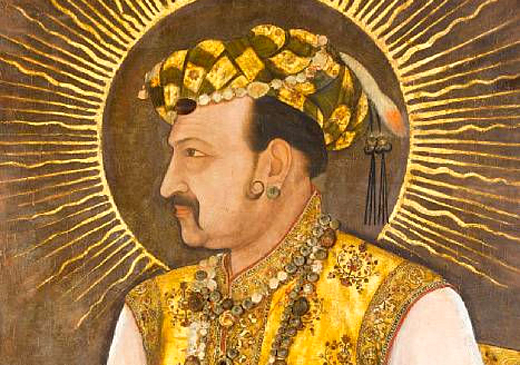 In fact, his own son, Khusrau Mirza, revolted against him, claiming that he was the rightful heir to the Mughal throne as per his grandfather Akbar's wish. But when his father crowned himself the emperor, a Karmic game was re-enacted as Mirza became rebellious and chose to fight his father Jahangir.

However, Jahangir's forces successfully defeated Khusrau Mirza and his supporters in the battle of Bhairowal. Khusrau and his supporters were caught by Jahangir's men and brought to Delhi. Despite being the emperor's son, Khusrau Mirza was partially blinded for his act of treason. He was later killed on January 26, 1622, on the orders of his own brother, Prince Khurram (Shah Jahan), who was Jahangir's favourite son.

During those times in the Indian subcontinent Opium of all kinds had made a place in people's lives. Royal princes loved to indulge in Opium induced celebrations. Into such an environment the three sons of Akbar entered adulthood in a degenerate state. Jahangir specially was considered to be the most degenerate of the three. He was excessively addicted to opium and was mostly found in an intoxicated state. He was known to be a playboy and spent his time among a herd of concubines.

Jahangir had many wives and concubines, yet when he saw the ravishing Mehr–Un–Nisa, the wife of Sher Afghan, he desired to have her.Mehr-un-Nisa, was born in Kandahar, present-day Afghanistan, into a family of Persian nobility and was the second daughter and fourth child of an impecunious Persian aristocrat Mirza GhiasBeg. Taking his pregnant wife Asmat Begum and his three young children with him, the young family made the arduous journey from Persia to India on mules. On the way, they were attacked by thieves who stole their money, possessions and all but two mules. In these dire circumstances, while travelling through Kandahar on 31 May 1577, Asmat Begum gave birth to a beautiful baby girl. A merchant Malik Masud asked the family to join his caravan. Believing that their lovely new born baby girl was responsible for the sudden fortuitous turn of events, the couple named her Mehr-un-Nisa (Sun among Women).

In 1594, at the age of 17, Mehr-un-Nisa was married by royal consent to Ali Quli BegIst'ajlu, also a Persian immigrant. But,the lecherous eyes of the ever intoxicated drug addict Jahangir fell upon her very soon. Historians claim that he arranged for Sher Afghan to be assassinated so that he could possess Mehr-Un-Nisa.Jahangir had Sher Afghan conveniently killed in 1607 under the cooked up circumstances of his rebelling against the Governor of Bengal.

Thereafter, he married Mehr-Un-Nisa on May 25, 1611, and she became his twentieth wife, and wasbestowed the title 'Nur Mahal' (Light of the Palace) and later Nur Jahan (Light of the World) to match his own name Nur-ud-Din Jahangir.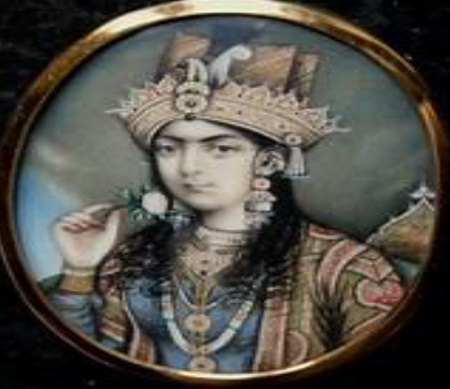 Addiction to Opium was taking its toll on the royal family. Jahangir's two brothers were also addicts, especially Murad who was an alcohol as well as opium addict. Murad died of addiction in 1599. His other brother Danial was also an alcohol addict who died of accidentally drinking alcohol with gunpowder in it. His wife Manbhawati Bai had an addiction problem, and she died of opium overdose in her room. While the royal family wasted and rotted in alcohol and opium addiction, Nur Jahan became ambitious and saw an opportunity to tighten her grip over the empire slowly and steadily. The condition of Jahangir in his own words were that"things got so bad that in my hangovers my hands shook and trembled so badly I couldn't drink myself but had to have others help me." When his doctor Hakim Humam told him 'Highness, the way you're drinking, in another six months – God forbid – things will be so bad it will be beyond remedy.'

Sohe substituted some of the alcohol with philonium (an all-spice drug of opium, saffron, spikenard, honey, etc.); he diluted his spirits with grape wine ("two parts wine to one part spirits"); he drank only in the evenings and over the course of seven years, he went from twenty cups of double-distilled liquor to six cups of fortified wine supplement with two and a half grams of opium. He himself jotted in verse "We cast the heart's core into the limpid tears. The wine was without effect; we threw opium into it"

While he revelled in Opium and liquor, Nur Jahan went on to become the most powerful woman in the Mughal Empire. Though she was barren and did not produce any heirs for Jahangir, she became the real power behind the throne for more than fifteen years.In Jahangir's own words, "I have sold my kingdom to my beloved queen for a cup of wine and a dish of soup." An ambitious woman,she got coins struck in her name; took charge of the imperial seal, and her consent was necessary before any document or order gained legal validity; and she was even decreed a Nishan, a privilege reserved for royal males. Nur Jahan made her father and then her brother Asaf Khan appointed the Grand Vizier (Prime Minister). To consolidate her family's position, Nur Jahan arranged for her step daughter Ladli to marry Jahangir's youngest son, Prince Shahryarand her niece, Asif Khan's daughter, Arjumand BanuBegum (later known as Mumtaz Mahal) to marry PrinceKhurram (Jahangir's third son and the future Emperor Shah Jahan). Nur Jahan, thus fortified her family rule while Jahangir drowned in alcohol laced with opium.

Ironically the name Jahangir which means "conqueror of the universe' got conquered by alcohol and opium. Towards the end of his reign, the palace intrigues worsened. Feeling threatened by his own son Prince Khurram (later Shahjahan) Jahangir, attempted to flee to Kashmir, but was captured by rebels while on his way to Kashmir. The rebel leader Mahabat Khan had hoped to stage a coup against Jahangir. Nur Jahan intervened to get her husband released. She ordered the ministers to organize an attack on the enemy in order to rescue the Emperor; she herself would lead one of the units by administering commands from on top of a war elephant. During the battle Nur Jahan's mount was hit and the soldiers of the imperial army fell at her feet. Realizing her plan had failed Nur Jahan surrendered to Mahabat Khan and was placed in captivity with her husband. But Mahabat Khan failed to recognise the craftiness of Nur Jahan, and she was soon able to organize an escape and raise an army right under his very nose. Though she succeeded, Jahangir died on the road in Lahore, in December 1627.

Her next game plan to declare Shahryar, her son-in-law to be the emperor of Delhi failed. Khurram's father-in-law Asaf Khan (brother of Nur Jahan), cleverly defeated the plan of Nur Jahan. Prince Khurram who was in the Deccan, immediately came to Agra and imprisoned Nur Jahan and Shahryar.Thereafter he sanctioned sufficient pension for Nur Jahan. Her imprisonment ended her influence at court, and she spent her final 18 years in exile in Lahore.

She died in 1645 and was buried at Lahore, near the tomb of Jahangir
On her tomb stone, the epitaph reads:
"On the grave of this poor stranger,
Let there be neither lamp nor rose.
Let neither butterfly's wing burn nor nightingale sing".
---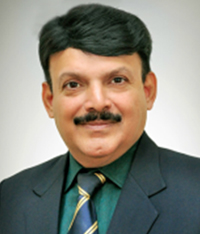 About the author: Dr G ShreeKumar Menon, IRS (Rtd) Ph.D (Narcotics) is a Former Director General, National Academy of Customs Excise and Narcotics & Multi Disciplinary School of Economic Intelligence; Fellow, James Martin Center for Non Proliferation Studies, USA; Public Administration, Maxwell School of Public Administration, Syracuse University, USA and AOTS Scholar, Japan.

He may be reached at shreemenon48@gm