How safe are our children?
Mangalore Today News Network
Mangaluru, Nov 20, 2021: The Global Threat Assessment report 2021, by WeProtect Global Alliance says that COVID-19 had contributed to a significant spike in child sexual exploitation and abuse online. The same is true even in case of Dakshina Kannada district as is evident from the spike in child sexual abuse cases in the recent past.

Sexual abuse of children is a very serious problem facing the society. While sensitizing minors on the issue is essential, most importantly there needs to be a change in the mindset of the society and a study on the reasons for the rise in such cases. Easy access to pornographic content online is also cited as one of the reasons for the rise in cases of sexual abuse of minors as they are the easy target for predators.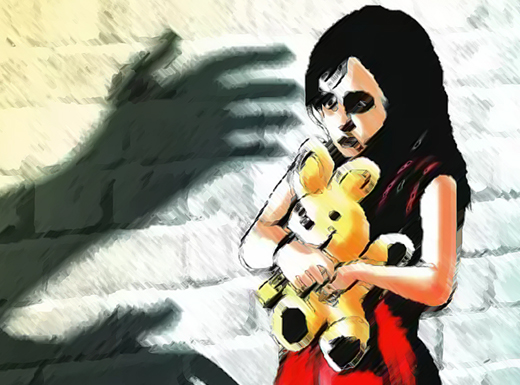 Recently, as many as seven cases of sexual abuse of minors were reported in Dakshina Kannada in a span of a week shocking child rights activists. In most cases the predators contact the victims over mobile phones and through social media. Online classes during the pandemic that resulted in smart phones in the hands of even kids, also led to a spurt in child sexual abuse and harassment cases as children tend to get in touch with strangers through social media least bothered about the consequences.

A challenge which parents faced was to protect kids from online abuse with increased screen time. If that was not suffice, children hooked on to online games, chatting and befriending strangers on Facebook, Instagram and WhatsApp are also tough to deal with, admit parents.
In many instances, sexual harassment comes to light when the victims are ill and are taken to the hospital for medical examination. There have been also instances when the families of victims had to withdraw cases owing to pressure.
What is more alarming of all is that of the 66 Protection of Children from Sexual Offences (POCSO) Act cases reported in the district from January to July this year, 44 of the victims had conceived.

Most of the victims are in the 12-17 age group. While there is every possibility of many cases going unreported, it has also been noticed that many families come forward to lodge complaints as soon as they realise the children have been abused.

As many as 66 POCSO cases were reported in the district in January and February this year. Though the cases reduced later on, again there has been an increase in cases of late.
Child Welfare Committee President Renni D'Souza points out how in most cases the accused are online friends and even neighbours and relatives.

As per available statistics, of the 731 POCSO cases reported in the district between 2012-2020, 328 were from city police station limits and the rest from other parts of the district. Many cases are also reported from rural areas including Sullia, Belthangady and Uppinangady.
Awareness is the key, point out those handling POCSO cases. Parents who provide smart phones to children should also keep an eye on the online activities of the children, say experts.
Karnataka Commissioner for the Protection of Child Rights (KCPCR) Chairman Antony Sebastian says there was a need for a multi-pronged approach to protect kids from emotional, physical and other forms of abuse. He also stresses on counselling for parents and awareness drives. The Karnataka Commission for Protection of Child Rights(KCPCR) data has revealed that children below 18 years faced emotional, physical and online abuses after the lockdown was lifted after the first wave.

Awareness in schools both in urban and rural areas would go a long way in checking abuse of minors. There is also a need to sensitize the children on the dangers of getting in touch with strangers on social media. The need of the hour is a society where our children are safe. Stern punishment and the fear of law will also act as deterrents in child sexual abuse cases.