Holding a mirror to India's education sector
Mangalore Today News Network
By Bhamy V. Shenoy

Mangaluru, Nov 27, 2017: Recently, I had the opportunity to interact with students at St. Aloysius Institute of Management (AIM) and teachers at Besant and Nitte Educational Institutions. My purpose was to find out what students and teachers feel about the education system today.

Based on my extensive interactions with different schools and colleges both in the North and South of India, I had come to the conclusion that India's education system has collapsed and should be admitted to the intensive care unit. My interaction unfortunately reinforced my strongly held negative views. However I was encouraged by the reaction of teachers who expressed their desire to go beyond the call of duty at the end of the interaction.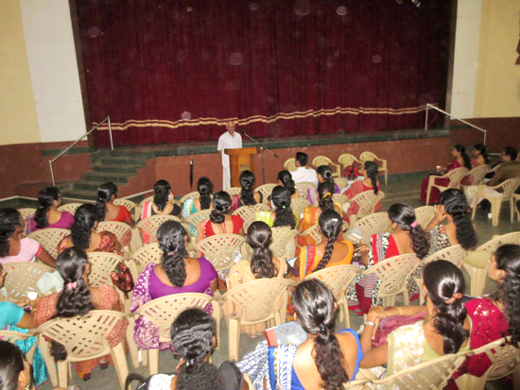 While St. Aloysius Institute of Management has the hardware of attractive world class buildings, its students lack the required software of critical thinking which their elementary and high schools failed to impart.

All students at AIM excepting two or three were of the opinion that they all got good quality education. Even those who graduated from government schools (there were less than 5 out of 30) stated that they got quality education. However as we started to discuss different aspects of education other than scoring high marks, or getting ranks just about every one felt that their schools could have done a better job.

But for three students none had read Ramayana and Mahabharatha, Will this shock our educationists? No student in the west can graduate from high school without having read Homer's Iliad and Odyssey which are their classics. When I asked as management students could they take up a challenging project of studying worsening traffic situation in Mangalore, no one came forward. They tried to rationalize by arguing that they do not have time, their study load is heavy, and the topic is complex.

I asked the students if any of them is interested in entering politics. Only two raised hands. I further clarified that entering politics is not just to contest in elections. Taking interest in elections involve learning about the ideologies of candidates, their backgrounds, what they stand for and canvassing for honest and competent candidates. Even then the students did not show any interest. I posed a question that when we have a constitution in which our leaders are chosen based on election, how can we afford to be indifferent to take part in elections? That also did not elicit any reaction from the students.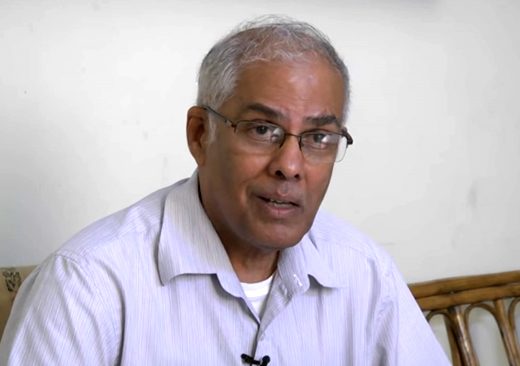 Mr Bhamy V. Shenoy

When asked how many have read at least 10 books other than text books during the last 12 months, no one raised their hand. Only four have read books and that too three or four. It was evident that they do not read books. When students were urged to ask questions on topics of their interest, none was ready. If only these students had a solid foundation in their elementary and high schools, and were encouraged to think creatively, they would have been better prepared when they joined professional colleges.

What was most disheartening was that not one professor found time or interest to sit in the class room to find out what will come out of the interaction. Fr. Denzil Lobo, the dynamic director of AIM had asked the dean to organize the interaction a week back. He completely "forgot" and Fr. Denzil Lobo had to organize the meeting literally in the last minute since he had been to Delhi previous day.

Interaction at Besant college with teachers was encouraging. There were more than 30% of the teachers who felt that they did not get quality education. They also agreed that in turn they are imparting education to their students which is below par. However no one came up with good reasons for such a sorry state of affairs. Some teachers argued that because of the semester system quality has gone down. I pointed out the benefits of semester system and how it is prevalent in the developed countries.

We discussed the pros and cons of continuous and comprehensive evaluation system, open book examinations practiced during my days at IIT, outdated public examinations where papers are evaluated by outsiders, rote learning, etc. Some teachers argued that the students today do not respect teachers and it is difficult to motivate them to take studies seriously. When I asked how many teachers have gone beyond the call of duty to take special interest in students after class hours or during holidays only three came forward to describe their involvement.

A moving anecdotal story was discussed by a teacher. She discussed how she made a huge difference in one student. He belonging to a poor family gave up the wrong company of a rich student taking drugs and became a good student. This required a lot of counseling by the teacher. When that teacher was transferred to another school, her students came in large numbers urging her not to leave. It was the request of the reformed student brought tears to the teacher. When she was narrating the incident during our interaction, she was in tears. This sent a powerful message to all those present that teachers can make a huge difference and alter the destiny of some students.

We discussed how ethical standards in education sector have declined over the years. All agreed that no one can become a vice chancellor of any university today without paying huge bribes which in turn starts the cycle of corruption from the top. The principal Satish Kumar shared the incident of a local political leader putting pressure on the school management to admit a student by violating the norms set by the university. It is to the credit of the Besant Management that they refused admission until the university gave the permission by increasing the quota. The MLC was able to force the university to break its rule and asked college management to admit the student. This shows how political interference can send wrong message. This example shows how under political pressure one can ignore the rule of law, which is the basic foundation of our constitution.

At the end of the interaction most teachers agreed that they would try to mentor students after school hours, motivate them to read books, discuss ethics and moral values with students etc. In other words, they would not think of their duty is just to deliver lectures from 10 to 4. It is much more than that. Even if a small percentage of teachers implement what they have promised, it can bring about significant change in educational environment in Besant Institutions.

Most exciting time I had was while having interaction with the professors of Nitte institutions who were liberal in thinking and interested to contribute to the betterment of students. All of them are fully aware of the limitations of current educational system. They readily agreed to mentor students and motivate them to read books other than their text books.

After I discussed my innovative program "True Education" to ignite critical thinking among students by holding 20 sessions to discuss various topics, all of them agreed to experiment with it. They mentioned that they had mentoring program in the past which was similar to "True Education" I was suggesting. They felt that "True Education" may provide a better environment to discuss general topics in a structured way. It was encouraging to learn that these professors were ready to devote time after class hours to assist the students.

One of the professors suggested that while introducing new topics, they can discuss ethical issues involved in implementing projects. For example, while discussing engineering techniques involved in construction of bridges, they can discuss how bribing results in wrong construction and how it will affect the life of many. All of them felt that instead of having a separate subject to discuss ethics and moral values, it is better to integrate them while teaching the courses.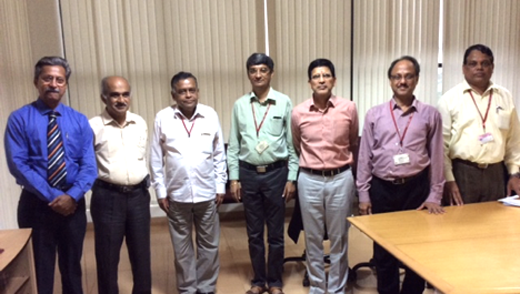 These seven Nitte University professors have an unique opportunity to usher in a era of critical thinking among the students.


I had not originally planned to visit Nitte institutions. I was waiting to hear from SDM College, Ujre (one of the colleges which has implemented True Education program few years back) to visit them. Since I did not hear from them, I was able to visit Nitte institutions. Sri Vinaya Hegde, the Chancellor of Nitte University was kind enough to extend an invitation to visit Nitte. This gave me a chance to meet a dedicated group of professors led by Dr. Moodithaya, Pro Vice-Chancellor. I am confident that he would inspire lecturers at Nitte institutes to take new initiatives to ignite critical thinking in students despite the limitations of university's age old rote driven examination system.

It is worth mentioning how Sri Hegde kept his appointment, a rare virtue in today's India. He came out of a board meeting. I was touched by his humility and concern for improving education system. I am sure that these values demonstrated by the head of an institution must have had an impact right down the line and also for my productive interaction with the professors.

In short I have learnt again that when management takes interest and teachers are exposed to new ideas, some of them can be motivated to go beyond the call of duty to guide students. While today's students have lost the habit of reading books, if teachers take interest and mentor them, a beginning can be made to promote book reading. Finally students and teacher community should recognize that we have a serious crisis in education sector and we need to act now. It is futile to expect political leaders to bring about much needed reforms. Let us remember that the destiny of any nation is shaped in classrooms by dedicated teachers.