Hemp Cultivation Can Alleviate Farmer Distress
Mangalore Today News Network
By Dr. G. ShreeKumar Menon

Mangaluru, Feb 19, 2020: Hemp, or industrial hemp, is a strain of the Cannabis sativa plant species that is grown specifically for the industrial uses of its derived products. Hemp has lower concentrations of Tetra Hydro Cannabinol, (THC) the mind-altering ingredient in the Cannabis plant, and higher concentrations of cannabidiol (CBD), which decreases or eliminates its psychoactive effects. Hemp in other words is a non-intoxicating Cannabis that is harvested for the industrial use of its derived products. With evidence of its use recorded throughout history, including the discovery of material made from hemp over 10,000 years ago, many believe that hemp was the first crop ever cultivated by mankind. It is used to produce crucial resources such as food, rope, clothing, paper, and housing material.Based on the context used to describe Hemp and Cannabis (Marijuana) the defining characteristic between the two is based on a single factor — the amount of THC in the plant — or rather whether it will get the user high.THC can induce hallucinations, change thinking and cause delusions. On an average, the effects last about two hours, and kick in 10 to 30 minutes after ingestion. Other reported side effects of THC include elation, anxiety, tachycardia, short-term memory recall issues, sedation, relaxation, and pain-relief.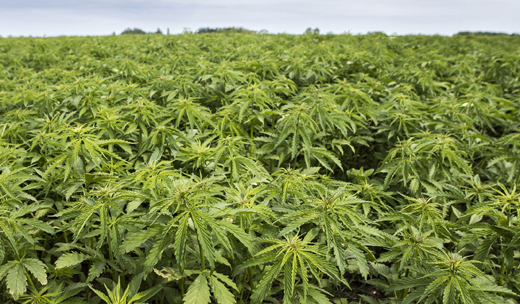 Until 1985, cannabis derivatives in India — bhang, charas and ganja were regulated by the various State Excise departments and legally sold by licensed shops. The Narcotic Drugs & Psychotropic Substances Act (NDPS Act) promulgated in 1985 banned the production and sale of cannabis resin and flowers, but permitted the use of the leaves and seeds, allowing the states to regulate the latter(Under Sections 14, 8 and 10 of the NDPS Act). So, crucially, the Act does not totally shut down the possibility of cannabis cultivation for medical, scientific, horticulture and industrial purposes, provided the state governments issue a licence to that end. Research is currently underway towards developing stable, low-THC (Tetrahydrocannabinol — the psychoactive compound responsible for the 'high') varieties of cannabis for medical and industrial purposes. Countries like China and Turkey are far ahead and fully utilizing the commercial potential of Hemp. While China is the biggest producing/exporting country of industrial Hemp, Turkey has taken great strides and started industrial hemp production in a big way. Turkey is manufacturing bulletproof vests, x-ray scanners made from Hemp based composites. Hemp composite bulletproof vests are 20 times stronger than normal bulletproof vests. Hemp is stronger than steel, it can hold twice the weight of steel. Turkey has national and global patents for Hemp composites. Even in countries like USA, the total Hemp cultivation has increased from 0-100 hectares in 2010/11 to upwards of 50,000 hectares in 2019. The main lessons for India to learn are around building a strong regulatory licensing system for commercial cultivation on the back of standard agriculture seed genetics, whilst also creating market avenues & incentives for rural communities & urban industries to work in alignment on establishing Hemp based agro-manufacturing bases across different states in India.

India promulgating a national policy for Hemp/Cannabis can open a new avenue for farmers, industrialists, research institutions to exploit the immense hidden potential of this plant. For example, in states such as Odisha & Manipur where illegal Cannabis cultivation is the core income generator of militants, by cultivating Low THC Hemp within a radius of these districts with illicit cultivation – through cross pollination it would reduce the THC % of the illegally grown Cannabis crops, thereby making their illicit crops worthless and thereby assisting to promote more legitimate agriculture with Hemp for the villagers. In countries like Turkey, 19 cities have been permitted to grow Hemp legally. Similarly in China,2-3 provinces have utilized Hemp cultivation to lift 5 million farmers above the poverty line and thereby been able to strategically free up more land for other food crops (as Hemp requires less land than conventional natural fibre crops such as Cotton).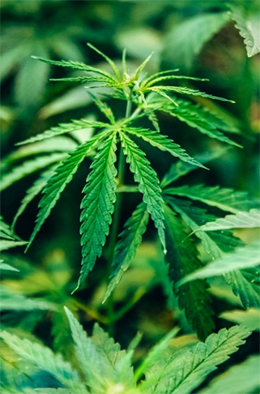 The illegal narcotics trade can be held at bay if the agriculture/industrial sector is made aware of the commercial benefits of Hemp. It is a high yield crop, one acre of Hemp produces twice as much oil as one acre of peanuts and nearly four times as much fibre pulp as an acre of trees. Hemp-paper is naturally acid free and does not yellow as quickly as tree-pulp. A whole range of cosmetics, and insulation material is being made from Hemp. Hempcrete is a substitute for concrete and the advantages are that it is breathable, flexible and fireproof. It also finds application in Hemp based sanitary pads and diapers. Hemp requires zero pesticides, and uses 50% less water than cotton, hence a god send in drought ridden areas.

The world is rediscovering the hidden potential of Cannabis & Hemp. Hemp is a sustainable crop that can be used to produce a vast array of biodegradable materials. Hemp is a weed, so it grows prolifically with little water and no pesticides. It takes up relatively little space, produces more pulp per acre than trees, and is biodegradable. Hemp can serve as an eco-friendly alternative to some of the world's most polluting materials. Its seeds and fibre can make many of the modern necessities -- concrete, plastic, fabric, and fuel -- that we depend on. Extensive research into Cannabis and its properties are being conducted in leading universities of the world such as Oxford University, Colorado State University, Johns Hopkins University etc. Equally, think tanks and thought leadership association bodies such as European Industrial Hemp Association, Canadian Hemp Trade Alliance, U.S Hemp authority, Hemp Industries Association, Brookings, Drug Policy Alliance etc are playing an increasingly pivotal role in shaping the ideation process of policy makers whilst creating laws & policies to allow for the Industrial and Medical use of Hemp(Cannabis).

Hemp alternatives are better for the planet, as well as less toxic for the consumer. Hemp can grow in poor soil and in a variety of climates, farming it does not allocate valuable farmland from other crops. Hempcrete, a type of concrete made from hemp, is already in use around the world, especially in France. It's less brittle than concrete and can be used simultaneously as a form of insulation and way to regulate moisture. Though Hempcrete is not suitable for building foundations it is ideal for non-load bearing walls and is a very good insulation.

Another wonderful attribute is the Hemp plant's ability to absorb nuclear radiation. Hemp was actually used in the cleaning up of Chernobyl. Again, this study was done by the Ukraine Institute of Bast Fibre crops, thereby showcasing the importance of academia in creating new avenues for opportunities with Hemp.

Nations across the world are now not averse to the idea of legalizing Hemp and Cannabis cultivation for use in medical treatment and for different industrial applications. In the coming days Cannabis is going to gain a pre-eminent position that it once enjoyed in the ancient world, particularly in the domains of Wellness and Ancient Medicine. Medical Cannabis is going to see bright days throughout the world. The construction industry will also start using Hempcrete in a variety of ways. Hemp is now America's fastest growing cash crop. Legalizing hemp cultivation can be a big boon for the Indian farmer. It is very distressing to read every day of farmer's suicidesdue to monetary issues. By legalizing Hemp cultivation there will be a great new opportunity to grow a cash crop which is beneficial for edible use, as also in pharmaceutical industries, cosmetic industries, and defence applications.

(The above article is based on the lecture delivered by the author to Young Presidents Organization, Mumbai Chapter on February 15th 2020).
---

Dr G ShreeKumar Menon, IRS (Rtd) Ph.D (Narcotics) is Former Director General, National Academy of Customs Excise and Narcotics & Multi-Disciplinary School Of Economic Intelligence,India; Fellow, James Martin Center For Non Proliferation Studies, USA; Public Administration, Maxwell School of Public Administration, Syracuse University, U.S.A. and AOTS Scholar, Japan.
He can be contacted at: shreemenon48@gmail.com