Hashish Chocolates and the Cannabis Chocolate Industry
Mangalore Today News Network
By Dr. G Shreekumar Menon

Mangaluru, September 6, 2023: Many reports are emerging in the media about seizures of drug laced chocolates, from shops and other eating places. Consumers being children and students are not aware that all these products are untested, unlabelled, and inconsistent in potency. Many of these products are designed and packaged to look like popular chocolates and toffees. This type of copycat packaging is not rare and is worrisome for multiple reasons. First, copycat packaging can be subtle and people may mistake these products for regular chocolates. Second, many of these products are adulterated with Cannabis or other deadly narcotic drugs, that contain THC or Tetrahydrocannabinolthan what is generally considered safe, by medical professionals. Third, colourful packaging and the resemblance to regular chocolates can make these products extremely attractive to children, and trap them in addiction.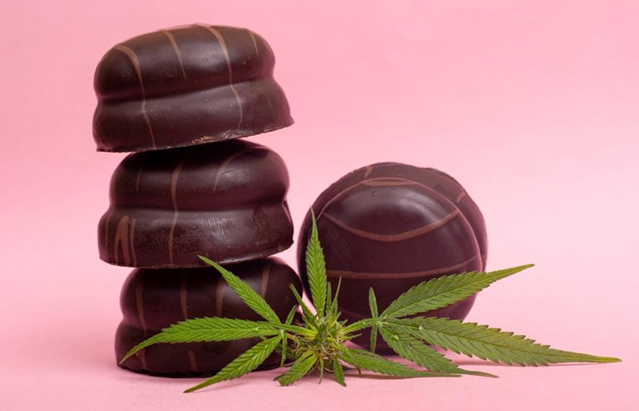 While medical cases of childhood cannabis intoxication reported are still relatively rare, there is suspicion that parents are maintaining secrecy about such cases.The risks to children are real, and uncontrolled consumption of chocolates can lead to toxicity.

The Cannabis chocolate industry in USA is a $20 billion industry. Cannabis can be hugely damaging to young children, affecting their ability to learn social and problem-solving skills, while potentially stunting cognitive ability and general emotional intelligence. In both the United States and Canada, emergency room visits and calls to poison control centres for cannabis intoxication are going up. This is not entirely surprising given the increasing availability of Cannabis infused edible products.That this unhealthy trend is catching up in India is of great concern to all parents and health professionals.

Those consuming drug laced chocolates, ice-creams and other bakery products are at great risk of overconsumption and ingestion of cannabis edibles. Unlike inhaled cannabis, ingested cannabis must be digested first before being absorbed. This delay can lead youngusers to inadvertently overconsume because they might not feel the intoxicating effects immediately.

Smoking Cannabis results in a near instantaneous onset, whereas consuming cannabis commonly takes between 30 to 60 minutes. But that can vary depending on many different factors including the user's metabolism and the contents of the edible itself. Overconsumption is of significant concern because of the delayed time to onset feelings of an energetic and happy 'high'. Unlike inhaled cannabis, ingested cannabis must be digested first before being absorbed, and once it has been ingested, consumers might not feel effects immediately and hence be tempted to overconsume. Instead of eating a single chocolate, children might consume about three or four chocolates in a single spell.

Cannabis consumption beginning at a young age, can lead to impaired brain development and poor mental health. In older adults, cannabis can affect the cardiovascular system and can cause an increase in heart rate and blood pressure. There's the potential for cannabis-induced psychosis, which results in paranoia, confusion, and hallucinations. The danger comes from the active ingredient Delta-8 THC intoxication, which give rise to the following symptoms- lethargy, uncoordinated movements and decreased psychomotor activity, slurred speech, increased heart rate progressing to slowed heart rate, low blood pressure, and difficulty in breathing.

There's really no antidote to Cannabis toxicity. As the body metabolizes the cannabis, affected consumers will gradually become normal again. It may take a day or two and in the meantime they will need intensive supportive care.

Abroad, especially in USA, another new threat emerging are chocolates laced withRainbow Fentanyl, and other colourful drugs, to attract children and students.Forensic laboratories are struggling to develop validated methodologies for the analysis of edibles.

Cannabis is probably the most studied psychoactive compound in the world. Mixing cannabis with chocolate might mean mixing cannabis with cadmium. Cadmium is often found in cacao, the main ingredient in chocolate, which of course is central to so many different types of chocolates and other sweet products consumed by children. This scenario is scary because, Cadmium, the heavy metal, even at low exposure levels, is toxic to the kidneys and to human life.

Products like chocolate edibles need to be screened because the cannabis in them can contain large quantities of heavy metals, pesticides, mycotoxins and other dangerous substances.Nowadays, Turkish chocolates are to be seen in large quantities in bakeries, malls, and other eateries, in colorful wrappers and kept in big jars, especially in Kerala, Karnataka and Tamilnadu.

India imports most of its Chocolate, and chocolate sauce from Turkey. India is the 2nd largest importer of Chocolate, and sauce in the World. There are a lot of local manufacturers, as also, those making imitation products. Since there is no quality control at any stage, these products are much cheaper, and the profit margin given to outlets is much higher than those given by established firms. Most of these Turkish chocolates, imported into India do not exhibit the expiry date. Unsuspecting young children and students consuming them, are at great risk of not only consuming cannabis adulterated chocolates but also expired stuff, that can cause grave health problems.

Parents should advise and monitor from which shop, bakery and eating outlet, their wards are buying eatables like chocolates, bakery products and soft drinks. Buyer should beware and take precautions.

---

Dr. G. Shreekumar Menon, IRS (Rtd), Ph.D. (Narcotics)
Former Director General of National Academy of Customs Indirect Taxes and Narcotics & Multi-Disciplinary School Of Economic Intelligence India; Fellow, James Martin Centre For Non Proliferation Studies, USA; Fellow, Centre for International Trade & Security, University of Georgia, USA; Public Administration, Maxwell School of Public Administration, Syracuse University, U.S.A.; AOTS Scholar, Japan. He can be contacted at shreemenon48@gmail.com