Forensic Testing of Narcotic Drugs – IX: Tramadol or Chill Pills
Mangalore Today News Network
By Dr. G. Shreekumar Menon & Dr. Nirmal Krishnan

Mangaluru, August 1, 2022: Prominent among the narcotic drugs that are responsible for the ongoing worldwide Opioid Crisis, is the drug Tramadol. It is a narcotic opioid pain reliever with similar effects to morphine and codeine. Unlike other opioids, it also acts as a stimulant. Doctors prescribe Tramadol in cases of post-surgical pain, bone deficiencies and cancer.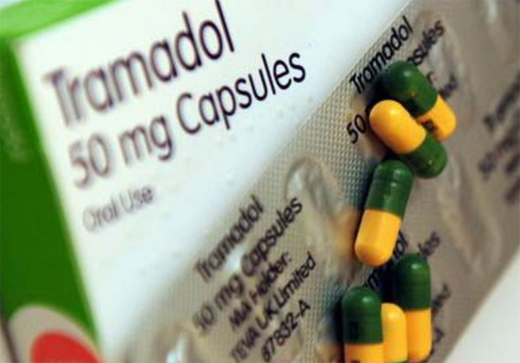 However, in the last decade, there hasbeen a significant rise in the non-medical use of Tramadol, which produces similar effects to the "high" caused by Heroin.Headache, dizziness, somnolence, nausea, constipation, sweating, itching, and central nervous system stimulation have all been recorded as tramadol adverse effects. However, it is very popular among youth, especially males, as an 'erotic' drug. It is often used as a replacement for heroin and other opioids. The drug triggers a feeling of euphoria, numbness, relaxation and out-of-body experience. If consumed regularly in heavy doses, it becomes difficult for the user to quit the drug due to withdrawal symptoms.

Common side effects of Tramadol include
•Headache
•Dizziness
•Drowsiness or sleepiness
•Constipation
•Dry mouth
•Seizures are among the most serious problems associated with Tramadol.

Tramadol was first synthesized in 1962 in Germany for treating pain by Grünenthal GmbH. Tramadol can also raise the levels of serotonin and norepinephrine in the brain, acting as an antidepressant drug. This mechanism is thought to be partially responsible for the drug's ability to reduce depression and obsessive-compulsive symptoms in patients. It might also be one of the causes of why a person might develop an addiction to tramadol.Serotonin syndrome is a potentially life-threatening side effect of tramadol abuse. Serotonin syndrome occurs when too much serotonin is produced or remains in the brain. It commonly happens when a patient takes tramadol together with other antidepressants.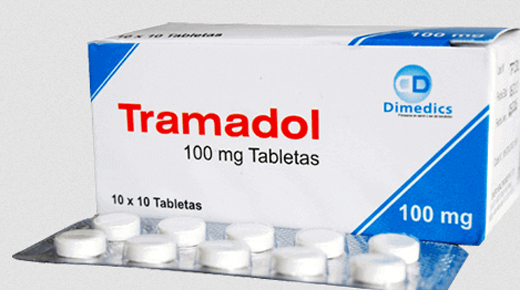 Mass abuse of the opioid tramadol spans continents, from Asia to Africa to the Middle East, Europe and USA, creating international havoc. Nations gripped by civil wars and terrorism, often report substantial abuse of Tramadol. Many notorious terror groups abuse this drug routinely. Such is the power of this drug that an aura of legend has grown around it. Users say it boosts libido, energy and that it is a standalone treatment for premature ejaculation. These legends are what make Tramadol so alluring to insurgent and terror groups.The drug is therefore also known as the 'fighter drug' among international anti-narcotic drug authorities.

Tramadol is not detected on all standard drug tests, but it can be detected on some advanced screening panels. Urine tests, hair tests, saliva tests, and blood tests are the most common forms of drug tests. Urine tests can detect traces of tramadol from 1 to 4 days after last use. Blood tests can detect for up to 48 hours after Tramadol is taken, and in Hair it is detectable for 30 to 90 days after it's taken.

Since it is one of the common pain killers used in medical practice, available in the market by trade names Ultracet and tramadol injections, can be used as an oral dose as well as an intravenous medication for high levels of pain.

Even though some side effects like vomiting and giddiness is seen in certain patients, it is a safe drug which can be used with high levels of safety in medical conditions like post-surgical pain and renal colic. The medication even though not available as an over the counter medications, it can be prescribed by any medical practitioner. Many doctors may not see it as a drug with an abuse potential because of the safety levels and common availability. The other issue is that the prescriptions usually donot carry the details on how long the patient can take the medication. So the prescription can be used for multiple times to procure the tablets which can be abused later. This increases its abuse potential of this particular drug due to easy availability.

As like in case of many other medications it gets metabolized in the liver which ultimately gets excreted in urine. The half-life of the medication is approximately 5 hours after which only the metabolites can be tested in the body.

The hair samples can show tramadol upto 4 months. The hair samples which are collected from the abuser need not be the entire hair, but the shaft near to the roots are enough todetect the presence of the drug.

Saliva and blood shows the presence of the drug for several hours to a few days but this need not say that the drug was abused, since it can be used as a potential pain killer. Only proving that the medication was continuously used over a long period of time can create suspicion about an abuse or using it as a recreational medication.

According to the UN Office on Drugs and Crime's (UNODC) World Drug Report 2022 "In 2020, nine countries in Asia reported seizures amounting to a total of 1.2 tons of tramadol, with India accounting for all but 39 kg. In 2019, India reported seizures amounting to 144 kg, with six other countries reporting combined seizures amounting to 70 kg," it said.

In 2020, authorities in India had announced for the first time dismantling of a major international criminal network trafficking non-medical tramadol and other psychoactive substances on the dark web, the report said.

From May 20 till August 26, 2020Punjab Police made seizures of over 12 lakh tramadol tablets in Jalandhar, Amritsar and Ghaziabad.

In July 2020, acting on a tip off, the DRI officials had intercepted an export consignment at Hazira port in Surat, and while checking the two containers, officials found 15.20 lakhs tablets of Tramadol worth Rs. 1.22 crores, which falls under psychotropic substance under the NDPS Act. These tablets were hidden in other pharma products like multi-vitamins and ORS.

On May 28, 2022 Punjab Police had seized tramadol capsules of Rs.15 crore from a Himachal Pradesh-based pharmaceutical firm.

There is need for great vigil as India is experiencing unprecedented volatile drug trafficking.
Writers can be contacted at: shreemenon48@gmail.com and drnirmalknambiar@gmail.com