Forensic Testing of Drugs – IV: Cocaine – The Horror of the Whiteness
Mangalore Today News Network
By Dr. G. Shreekumar Menon IRS (Rtd) Ph. D. (Narcotics) & Dr. Nirmal Krishnan MBBS, MD (Forensic Medicine)

Mangaluru, March 1, 2022: Cocaine is a powerfully addictive stimulant drug made from the leaves of the coca plant native to South America, and known as 'Hell of a drug". Fortunately, its availability in India is very limited, as it has to be imported from South America, and hence very expensive. Because it is an expensive drug, Cocaine use is referred to as "King's habit", hence affordable onlyby film stars, fashion models and super-rich people.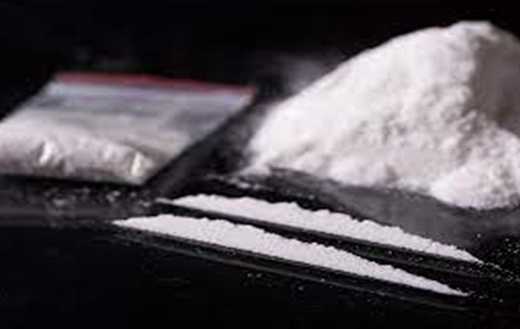 The leaf extract of the Coca plant,when processed gives three different forms of cocaine:
•Cocaine hydrochloride:  a fine white powder with a bitter, numbing taste. It is often mixed, or 'cut', with other substances such as lidocaine, talcum powder or sugar to dilute it before being sold.
•Freebase: a white powder that is purer than cocaine hydrochloride.
•Crack: crystals ranging from white or cream to transparent with a pink or yellow colour containing impurities.

Consumption of any form of Cocaine makes the person confident and happy and willing to take any type of risk. As it is a stimulant it produces fast and intense feeling of power and energy. Generally, its use results in faster heart rate, raised body temperature, increased sex drive and aggressive behaviour. It is so addictive that just one use is sufficient to make a person crave for it again and again.

It is usually snorted, but can be smoked or dissolved in water and injected. It reacts with the body's central nervous system and induces the brainto release large amounts of the pleasure giving chemical Dopamine. Long term use leads to genetic changes in the brain cells and nerve cells.After using cocaine, a person feels irritable, tired, and depressed. This is called a coke crash. When a person takes the drug at higher and higher doses (a binge), it can cause increasing irritability, restlessness, and paranoia that can result in a serious loss of touch with reality (paranoid psychosis).

Use of cocaine can lead to serious health problems, including:
•Changes in heart rhythm and heart attack.
•Headache, seizure, and stroke.
•Loss of smell, persistent runny nose, nosebleeds, hoarseness, and destruction of the nasal separation (nasal septum) when the drug is snorted.
•Bowel tissue death.
•Damage to the kidneys.
•Serious infections, HIV, hepatitis, or allergic reactions when injected into a vein.
•Weight loss and poor nutrition from loss of appetite.
•Developing a stimulant use disorder.
Men and women are affected by Cocaine in different ways."Women report more intense highs from cocaine than men do, and they become addicted to the drug more rapidly. Studies have shown that the female hormone Estradiol contributes to these differences"( https://archives.drugabuse.gov/news-events/nida-notes/2017/08/why-females-are-more-sensitive-to-cocaine)

Cocaine users in India number about 10.7 lakhs. Being pretty expensive, its use is confined to the rich class of people. Most cocaine users are in Maharashtra, Punjab, Rajasthan andKarnataka. The largest seizure of Cocaine in India in the year 2021 was detected at SVP International Airport, Ahmedabad, Gujarat by Narcotics Control Board (NCB). 4 kilograms of Cocaine was seized valued at Rupees twenty-two crores.

A Cocaine Screen is a test done to find out whether a suspect drug-addict has used cocaine recently. The test can be done on urine, saliva, blood, hair, or sweat. It looks for the presence of cocaine or one of its metabolites. These are chemicals that the human body makes to process cocaine. The two major metabolites of cocaineare Benzoylecgonine and Ecgoninemethylester. Testing is usually done for the first of these two metabolites.

After last use, cocaine or its metabolites typically can show up on a blood or saliva test for up to 2 days, a urine test for up to 3 days, and a hair test for months to years. A heavy user can test positive on a urine test for up to 2 weeks.

The authorities in India rarely come across coca leaves and its paste, but usually encounter cocaine powder. When powdered leaves are found, its confirmation can be done by microscopy.

The paste of cocaine or its powder if seized is subjected to a presumptive test initially to screen it from other compounds, since a variety of items can be in the form of a white crystalline powder. The presumptive tests usually done are:
1.Colour tests like Scott's test or modified cobalt hyocyanate test.
2.Odour tests which can detect the benzoic acid esters from the very distinct odour.
3.Microcrystal test using Platinic chloride and Gold chloride gives "v" shaped branching crystals which can be observed under microscope.
4.Solubility in alcohol (Ethanol) and water is tested if there is impurities or cutting of cocaine is carried out.


Confirmatory tests:
Thin layer chromatography (TLC):
TLC can be used as an effective method for detection of the drug even if it is in trace amounts. The compound can be identified based on their RF values.
Gas chromatography and Mass Spectroscopy (GC-MS):
Gas chromatography is a method which can be used to test for the drug and also can be quantified based on the strength of the signals detected by the sensors attached to the instrument.

High performance liquid chromatography (HPLC):
Even though it is an expensive method for everyday use, the method is a very sensitive option for the detection of the drug and its quantification.

Fourier Transform Infrared Spectroscopy (FTIS):
This is a very specific method where the detection of the sample can be tested from the unique spectrum.
Ultra violet Spectroscopy: The ultraviolet signals if passed through the solution containing Cocaine will show a specific absorption spectrum.

The detection of the drug in the body is based on the positive testing done on saliva and blood, which can be detected within a period of a day or two. The blood showspositivity for benzoylecgonine usually after a period of 12 hours. Urine and hair can be tested for a longer period as it shows positivity for cocaine or its metabolites for a longer period up to weeks especially in regular users.

The cross reactivity between the metabolites or cocaine with other compounds never occurs which helps in detection to a very large extent.

The window period of detection largely depends on the person's body mass index and the hydration levels, because the drug is water soluble and is easily excreted. Alcohol and caffeine consumption along with cocaine abuse can slower the excretion.If a person is having higher body fat levels, they stay longer in the body as the metabolites are fat soluble.

A major limitation factor for detection of Cocaine is the quantity available for testing. As the drug is very expensive, it is usually adulterated, the remaining powder for testing will be small in quantity. If the sample collected is small there can be limitations for accurate measurement and testing. This can result in inconclusive testing.

Writers can be contacted at: shreemenon48@gmail.com and drnirmalknambiar@gmail.com