Fear, hate drive Islamic State's India foray
Mangalore Today News Network
New Delhi, 23 March 2016 : The arsenal of the Islamic State in India was stowed under a bed in a tiny apartment in Mumbra. There was a soldering-iron, a voltage-meter, a pair of pliers and a carton of match-boxes, their tips waiting to be stripped of their incendiary powder. There was no one in the group who knew how to actually make a bomb, but the group's more enthusiastic members had armed themselves with do-it-yourself manuals downloaded from the Internet.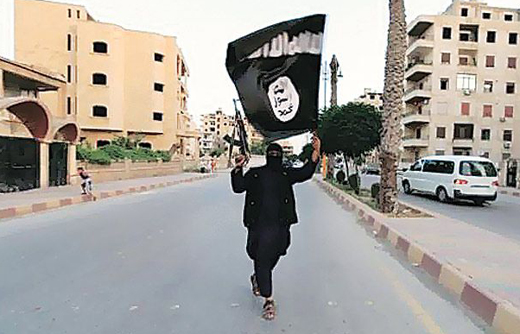 For weeks, the new Islamic State cell in India had been preparing for war. In November last year, a message arrived in the Skype inbox 'farooqahmedg1', from 'gumnambhai'. There was Rs 106,000 waiting to be collected from a hawala dealer in Mumbai's Dongri area. Another Rs 480,000 came in just weeks later, this time to a dealer near the Parsi Agiyari street, off New Memon Street.

In December, the final orders came. Kamlesh Tiwari, a Hindu Mahasabha organiser in Uttar Pradesh, had been arrested for alleged blasphemy against the Prophet. Muslims had rioted in West Bengal, and a bounty had been announced for Tiwari's head. The person passing off as 'gumnambhai' thought the time was right to strike — documents of the National Investigation Agency say this account was operated by Karnataka-born, Raqqa-based Islamic State jihadist Muhammad Shafi Armar.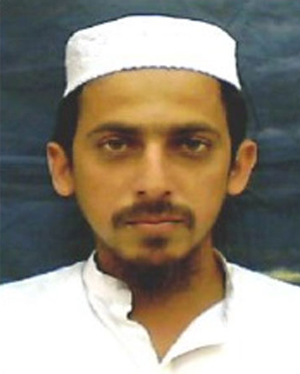 The cell's members, none of whom had ever met their commander, and few of whom had known each other just a few weeks, responded quickly to his call. Their failed plot casts unprecedented light on the new-generation jihadist networks springing up across India, driven by a tide of anger and fear.

Indian jihadist fora saw a wave of discussions on the tide of communal violence which preceded the 2014 Lok Sabha elections. "Such horrific crimes happen when the earth of Allah is not ruled by the law of Allah, i.e., Shariah!!", explained a user on the encrypted Telegram channel @HindBattle, a popular forum for South Asian jihadists. The Indian subcontinent, it went on, "was under the shade of Shariah for 100s of years".

War on Islam, a video released on several jihadi forums in January 2015, argued that even worse lay ahead for Indian Muslims. A pseudonymous user, 'GhazwatulHind', recorded its contents. In another widely-circulated post, an anonymous writer described how his mother and aunt had been forced to have sex with police personnel, in order to secure his father's release from prison.

Leaders of discussions on jihadist fora began discussing just how this violence might be fought. The Telegram channel @HindBattle laid out a list of requirements, based on slain al-Qaeda jihadist Anwar al-Awlaki's instructions for jihadists seeking to operate in the West: hideouts; weapons, "even if basic ones" which were made at home; a recruitment team which could reach out line; and, funding.

"Those who want to work in India and ask why there's no physical qital (warfare) — well, jihad needs preparations. Are you doing it? Ask yourself," @HindBattle asked.

Ever since 2013, when members of the Indian Mujahideen breakaway faction Tauhid-ul-Ansar had headed into Pakistan's north-west to train in combat, Bhatkal-born Shafi Armar and Sultan Armar had been asking Indians they met on the Internet just those questions. The men, the NIA says, spent time on Facebook trawling accounts for potential sympathisers, and systematically cultivating them.

In 2014, the Nadwat-ul-Islam educated seminarian Sultan Armar was killed in fighting around the Islamic State stronghold of Raqqa and his younger brother took up the lead on behalf of the Indian contingent. The organisation eventually cracked apart as feuds exploded over the stranglehold Pakistan's Inter-Services Intelligence exercised over decision-making. The hardliners wanted large-scale attacks on India; the leadership was pushed by the ISI to do nothing that would spark an India-Pakistan crisis.

The new Jund-ul-Khalifa al-Hind, or the Army of the Caliph in India, followed a template unknown in India. Indian Mujahideen operations had relied on men trained at the Lashkar-e-Taiba's camps in Pakistan, first using plastic explosive brought in from Bangladesh and then black-market ammonium nitrate slurry. It drew its cadre from the Students Islamic Movement of India, and from personal linkages.

Now, the idea was to build an organisation from genuinely committed volunteers, drawn from the online world — volunteers who would learn their craft from the vast resources available on the Internet.