Early intervention strategies to delay initiation of substance use in Schools and Colleges
Mangalore Today News Network
By Dr. G. Shreekumar Menon, IRS (Rtd), Ph.D. (Narcotics)

Mangaluru, Dec 10, 2022: Substance use or drug abuse poses a significant threat to the health, social and economic fabric of families, communities and nations. Increase in Substance use among school and college students is a global public health concern.Recent upsurge of drug abuse by school students has caused concern and alarm in the country. The use of drugs at an early age predisposes the user to drug dependence later in adulthood. The adverse effects are three-fold, the health risk of Substance use disorders to the student concerned,economic burden to their family and frictions in society. For students there is also the added risk of poor academic performance, taking longer duration to complete their studies or even discontinuation of further studies.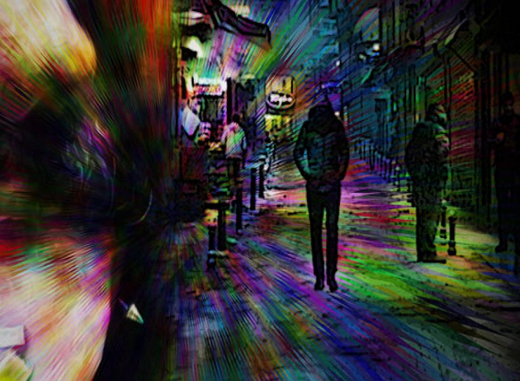 Age of onset of alcohol and substance use has dropped significantly worldwide and presently the ages of 13 to 15 years are the critical years for the onset of substance use in many Indian States. Early initiation of substance use is positively predictive of the development of harmful immediate and long term consequences to the student population, who are particularly vulnerable to the harmful physiological effects of alcohol and substance use because of their developing body systems. Alcohol and substance use results in disinhibition and a propensity for risky behaviours among young people, leading toaccidents and injuries, criminal behaviour, poor social relations, indulging in sexual assault, and risky sexual behaviour. It is also identified as the root cause for crime and indiscipline, like poor class attendance, poor performance, school dropout and destructive strikes that lead to damage the institution property or even death.

Some of the common factors predisposing students to abuse drugs have been identified as easy accessibility to drugs, peer pressure, availability of lavish pocket money, excess freedom, stress, not being active in religious activities, and most important,poor parenting.

The time has come for compulsorily mandating an exclusive Department of Alcohol and Substance Abuse Prevention, in every school, college and university, to carry out activities to educate students on the negative effects of alcohol and substance use. Alcohol and drug abusers are also likely to lower their morals and engage in risky sexual activities that can lead to sexually transmitted diseases including HIV infection and AIDS. Qualified drug counsellors need to be appointed in order to save our future generations from the scourge of substance abuse.

Current models of delivering alcohol and substance use prevention interventions are restricted to face-to-face interventions with the students, conducting drug-awareness campaigns, marathon runs by students, motor cycle rallies, and frequent talks by social workers, doctors, psychologists, and police officials. However, this method has severe limitations, and is of very limited value in controlling substance abuse.

The use of technology-based interventions would provide a more acceptable avenue to deliver evidence-based interventions to school and college students compared to face-to-face programs.Drug peddlers arethe major source of drugs.Peddlers are progressively devising ways of using new technologiesfor making it easier for students to procure drugs.

Drug peddling is an illegal business which is therefore carried out in secrecy to avoid the school administration and other government agencies.Mobile phones have become handy to receive orders and carrying out payments in total secrecy.Peddlers have innovated by hiring students within schools, as a single point of contact, to enable drug transactions to be carried out in absolute confidentiality. Free drug samples are given to entice new members. Student-to-student contact through channels such as Facebook, Internet, and WhatsApp enables rapid dissemination of drug related sales. Fellow students as the suppliers of drugs is a very dangerous trend. Students who are involved in drug-peddling often feign sickness in order to get permission to go out of school to meet with their contacts and users. In addition, there is also the involvement of unscrupulous teaching staff, non-teaching staff, canteen staff and watch and ward staff. In this sense, schools facilitate the convergence of potential offenders and victims, which is extremely dangerous.The drug market thus keeps expanding and enlarging on a daily basis.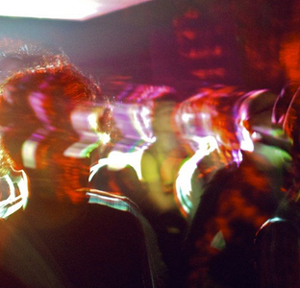 Drug related crimes in and around schools, and colleges can spill over into the local neighbourhood, influencing crime beyond the immediate educational environment. Interestingly, research done abroad, especially in Western countries, on schools and neighborhood crime identifies schools as places where motivated offenders, suitable targets, and the absence of capable guardians converge. Drug markets, or areas where illicit drug sales are concentrated, require "business-friendly" environments to flourish. Schools, bring together a large population of young people from varied backgrounds and inclinations, some of whom can be potential drug users, who therefore are ideal targets for drug dealers. As a result, drug dealers prefer areas near schools as prime locations for drug dealing. Once a relationship is forged between the drug dealer and the student, the trade picks up momentum and fresh students get pulled into the racket. While the student peddler gets a steady small commission that caters to his daily requirements, the dealer enjoys uninterrupted sales and a burgeoning young clientele that will keep his business going on for several years. Over a period of time the youngsters get confident that even if they are caught the law will be soft on them, and they can plead for leniency in punishment under the Juvenile Justice Act.

Presently, in all the drug awareness programs that are being conducted across the country, by different agencies and social activists, the glaring omission is in not mentioning the role of drug peddlers in enslaving students to drugs. Every drug awareness program simply avoids mentioning the roles of drug peddlers, unscrupulous chemists, food joints, food suppliers and vendors of all kinds who are into the drug business for income supplement. The students need to be alerted as to how the drug enticement comes from peddlers. Lacing of bakery foods, soft drinks, juices, ice-creams, chocolates with habit forming, and fast acting drugs, is the normal modus operandi. Birthday parties, get- together events, group study are settings which favour initiation into drugs.

Another aspect totally avoided in drug awareness programs, is the fact of sexual assault under the influence of drugs. Peddlers instruct boys to mix drugs in the food consumed by girls, and when under the influence of drugs, sexually assault them, take nude pictures, blackmail them later or circulate the pictures in social media. The mobile phone has been weaponized and serves not only as an instrument of communication but also for filming and mass circulation. Students out of shame, fear and embarrassment comply with the demands of the peddlers and their student agents.

Lawyers and judges also need to be sensitized that the provisions of the Juvenile Justice Act, are not for leniency and compassion on the offender. Any student who is capable of committing a pre-meditated crime of lacing food with drugs, coaxing their classmates to consume it, thereafter committing obnoxious offences, does not deserve the mercy of the law. Any meaningful drug awareness program needs to make parents, teachers, students and school support staff integral to the event. All school stakeholders need to be trained regarding checking for early warning signs, keeping a tab on activities of the students and reporting the same to the administration for immediate intervention.

Another step that needs to be implemented by the Central Board of Secondary Education (CBSE), and other Boards, UGC, NAAC and other rating agencies, is to make it compulsory to conduct a minimum of four drug awareness programs in an academic year. It is presently not necessary for any institution to report about drug-addiction, arrests or drug crimes to any rating agency. This needs to be changed and the Police and other social organizations need to be legally bound to directly inform the government and other agencies, about any drug offences happening in any educational institution. Rating parameters need to be tweaked to factor in whether the educational campus is drug-free or not. All educational campuses need to spell out the punishments for drug offences, in their website and brochures and pamphlets. Every new admission should be granted only after a blood/urine test for drugs.

We need to be more serious about the drug problem prevalent in our educational institutions and the increasing number of students becoming prey to drugs. We need an enhanced level of surveillance to protect our future generations from the disastrous consequences of drug abuse.
---

Dr. G. Shreekumar Menon IRS (Rtd) Ph.D: Former Director General of National Academy of Customs Indirect Taxes and Narcotics & Multi-Disciplinary School Of Economic Intelligence India; Fellow, James Martin Centre For Non Proliferation Studies, USA; Fellow, Centre for International Trade & Security, University of Georgia, USA; Public Administration, Maxwell School of Public Administration, Syracuse University, U.S.A.; AOTS Scholar, Japan. He can be contacted at shreemenon48@gmail.com