Drug laced chocolates that make children float high as a kite
Mangalore Today News Network
By Dr. G. Shreekumar Menon

Mangaluru, August 1, 2023: Globally, there is a new trend of drug laced sweets and chocolates flooding the market. In Yorkshire, England, Police seized edible cannabis that drug dealers had disguised as Christmas chocolates.The drug-laced sweets were made to look like festive chocolate favourites such as Quality Streets, Celebrations and Aero Minis.But instead, they were called 'Quality Heat', 'Calibrations' and 'Ammo Minis'.Similarly, sweets, which looked like Dairy Milk and Milky Bar chocolates but were laced with drugs were also seized.

In USA chocolates and sweets laced with the dreaded Rainbow Fentanyl by various drug cartels is being warned by the Drug Enforcement Agency (DEA).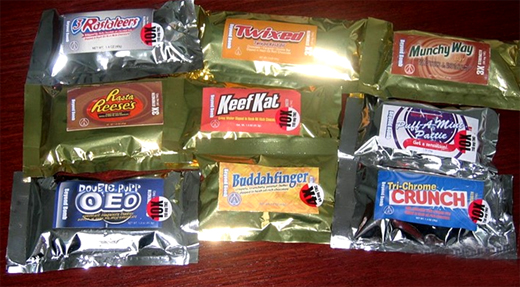 Image Credit: Drug Enforcement Agency


Hyderabad police arrested a management student, who is the son of a pharmaceutical company owner, for allegedly selling chocolate bars laced with hash oil, in November 2022. As many as 48 such chocolate bars and 40 grams of hash oil were seized from the accused, who used to take orders for his drug-laced chocolate bars through his social media accounts and used online delivery aggregators for supply after receiving money via online banking transactions.

In July 2023, Mangaluru Police seized 100 kilograms of chocolates laced with narcotic drugs from two shops in the city. It is a very huge quantity and the dangers to young children can be catastrophic.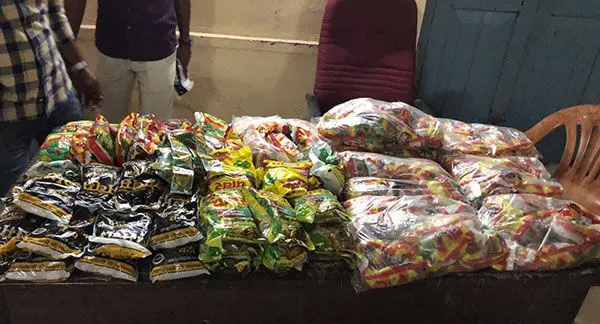 Marijuana has a distinct and pungent odour. When the active ingredient (THC) is processed and mixed into food, chocolates and sweets, these noticeable characteristics are gone. Methamphetamine is a powerful, highly addictive stimulant that affects the central nervous system. It takes the form of a white, odourless, bitter tasting crystalline powder, but when mixed with other ingredients in sweets and chocolates, cannot be detected.

Drug laced sweets and chocolates are a new threat for parents to worry about when their children take food from bakeries, sweet shops, and snack joints. It is also a new route to addict young children to synthetic drugs. If drug-laced chocolates, sweets and snacks end up in the child's hands, or even young students they could unknowingly ingest too much of it, get sick, or worse not realize what it would do to their body. The danger is the long-term effects it can have on the human brain.

One of the biggest dangers of laced chocolates is the fact that they are all manufactured in illegal, makeshift joints by illiterate labourers. The potencies of the drug as well as the makeup of these drug-laced chocolates can vary drastically from one source to the next. Different batches from the same source may also be considerably different, as there are no rules and regulations to be followed, no quality checks at any stage, and absolutely no idea about the expiry date. Because of these irregularities, children and students cannot always be sure how much of a drug they are ingesting in one serving let alone what drugs they are consuming. The result may be that the user consumes more than they intended or a substance they weren't aware of. Another big problem is that unknowingly they are becoming drug addicts, and they will not even be aware that they are drug addicted. As nobody has any idea as to what is being sold, purchased and consumed, the great danger of polysubstance use arises that may lead to unforeseen and dangerous side effects.

One wayis to educate children and students about the dangers of these types of substances and the risks of buying sweets, chocolates and snacks from unknown shops and eateries, especially those functioning near the vicinity of schools and colleges.

Parents need to be on the vigil if they see their children getting drowsy and lethargic, semi-alert and nauseous too often. Generally a limited ingestion, once or twice, would not have significant long-term issues, but the problem is today's students have to attend coaching classes after regular school and college hours, and hence have the habit of regularly snacking at nearby bakeries, cool-bars and ice-cream joints. Parents are not aware of what and where the children are consuming all sorts of eatables from. School and college authorities cannot be faulted as also tuition and coaching centers, as it is beyond their mandate to conduct quality checks on those selling eatables in their immediate neighbourhood. The danger to hostelites, and students staying on their own and wholly dependent on small hotels and eateries, can be imagined. Bakeries are multiplying near all educational institutions, selling snack items on a daily basis that are not certified by any agency for the ingredients contained therein nor their quality. What is often treated as food-poisoning in many households may be due to ingestion of prohibited substances. Since no testing takes place at all, the sellers and underground operators go uncaught and unpunished.

There is need to do more education and more outreach, in order to keep our future generations safe from the scourge of synthetic drugs.
---

Dr. G. Shreekumar Menon, IRS (Rtd), Ph.D. (Narcotics)
Former Director General of National Academy of Customs Indirect Taxes and Narcotics & Multi-Disciplinary School Of Economic Intelligence India; Fellow, James Martin Centre For Non Proliferation Studies, USA; Fellow, Centre for International Trade & Security, University of Georgia, USA; Public Administration, Maxwell School of Public Administration, Syracuse University, U.S.A.; AOTS Scholar, Japan. He can be contacted at shreemenon48@gmail.com