Drug fuelled crime spree by teenagers spiralling
Mangalore Today News Network
By Dr G ShreeKumar Menon

Mangaluru, July 9, 2019: Teenage violence and crimes is witnessing an upsurge in many parts of India, including Karnataka, especially the coastal belt. Colleges and universities nationwide are faced with combating student crime, including rape and sexual assault, drug use, and alcohol abuse. Regular media reports are coming about horrific crimes being committed by young college students on their classmates. The Puttur incident and the Deralakatte incident are examples of extreme violence and savagery committed under the purported influence of narcotic drugs. Many violent crimes are being committed by young students while being intoxicated by alcohol or narcotics. Chemical "courage" is being sought by youngsters to carry out horrific acts that few sober people would ever dream of committing. Most college students get exposed to drugs, alcohol, and a party culture during their student experience. The dark and dangerous underside of campus life is about the voices of student victims, illicit retailers, and ruined lives. Although drug use is not widespread enough to be pandemic, universities and educational institutions are waking up to the fact that they have to take action – be it via harm reduction techniques or clamping down on drug use altogether.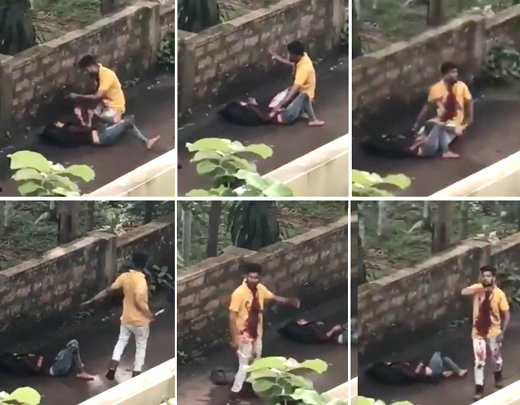 Drug-facilitated sexual assault cases are on the increase, mostly perpetrated by students on their colleagues, either over love affairs gone sour or for spurning entreaties of love. It is not just the rejected lover alone committing a simple rape but a whole lot of friends ganging up together, spiking the drink of the victim, and committing an orgy of violence, photographing the gruesome scenes and threatening the victim about uploading the photos on the social media. What are these drugs that are spiked in drinks of unsuspecting victims? There are different kinds of drugs in the market that make it easy for any perpetrator to commit sexual assault, because, they inhibit a person's ability to resist and can prevent them from remembering the assault. Drug-facilitated sexual assault can happen to anyone, by anyone, whether the perpetrator is a lover, a stranger, an acquaintance, or someone known for a long time. Alcohol remains the most commonly used drug in crimes of sexual assault. Narcotic drugs being used by perpetrators in crimes of sexual assault include, but are not limited to, Rohypnol, GHB (Gamma Hydroxybutyric Acid), GBL (Gamma-Butyrolactone), and ketamine.These drugs are sometimes used by a perpetrator as a tactic to facilitate sexual assault because they have sedative effects as well as the ability to impair memory. Alcohol increases the effects of these drugs. Rohypnol is a trade name for Flunitrazepam, and is a central nervous system depressant that belongs to a class of drugs known as Benzodiazepines. Like other benzodiazepines, Rohypnol produces sedative-hypnotic, anti-anxiety, and muscle relaxant effects. Rohypnol is commonly prescribed to treat insomnia, but it is also misused to physically and psychologically incapacitate a person targeted for sexual assault. The drug is usually placed in an alcoholic drink, or any soft drink or beverage, of an unsuspecting victim to incapacitate them and prevent resistance to sexual assault. The drug leaves the victim unaware of what has happened to them. Gamma-Butyrolactone, or GBL, is used as a precursor in the illicit manufacture of Gamma-Hydroxybutyric acid, or GHB. GBL is a necessary and important chemical precursor in the illegal production of GHB because, to date, no other chemical has been identified as a substitute for GBL in the illegal manufacturing process. GBL is a unique chemical precursor. It can be converted to GHB by a simple chemical reaction or it can be ingested directly, without running a chemical reaction. The human body efficiently converts GBL to GHB when ingested. Because GBL is converted to GHB by the body's own action, GBL is routinely substituted for GHB to obtain the same type of intoxication. GBL and GHB induce a sense of euphoria and intoxication and are abused for their central nervous system depressant effect. An overdose from GBL or GHB may result in respiratory depression, coma, and even death. Both substances have been associated with drug-facilitated sexual assaults. Ketamine, isa short acting anesthetic for use in humans and animals, is another predatory drug used by perpetrators of sexual assault. It is a general anesthetic that causes individuals to feel detached from their bodies and surroundings. During an assault, a victim may be aware of what is happening, but unable to move, resist or fight back. Ketamine may also cause amnesia so that the victim does not remember the events that occurred. These drugs are typically odourless, colourless, and tasteless when placed in a drink. One exception is GBL, which has a bitter taste that can be masked by strong-tasting drinks. Within 30 minutes of ingestion, the individual may struggle to talk or move and may pass out. At this point, the person is vulnerable to assault. Because of the effects of the drug, the victim may have little or no recollection of the events and many victims do not report the crime. Not everyone is affected the same way. It is difficult to predict the exact effects of any drug on a particular individual. The effects may vary depending upon the drug, the dose ingested, and whether the drug is mixed with alcohol or other drugs. Other factors that influence how a particular drug will affect someone are weight, gender, metabolism, and other issues, such as how soon medical assistance is received Drugs and alcohol can cause diminished capacity, a legal term that is variedly interpreted. Diminished capacity exists when an individual does not have the capacity to consent. Reasons for this inability to consent include, but are not limited to, sleeping, passed out, unconsciousness, and mental incapacitation.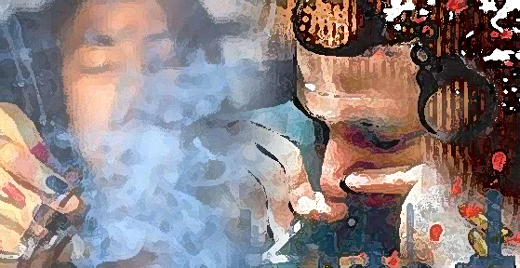 Rohypnol leaves the body within 36 to 72 hours after ingestion, while GHB leaves the body within 10 -12 hours and GBL leaves the urinary system within 6 hours and the blood stream within 24 hours. In the event the victim fails to give a Police report or seek immediate medical assistance, it will be hard to prove that it was a drug facilitated rape.There is a cocktail of drugs that goes by the name of 'Goodnight Cinderella' a drug cocktail of GHB-ketamine-flunitrazepam, which is extremely deadly and lethal if not administered properly.

How to control this rapidly spreading malaise among our youngsters? What India needs is an Act which is in existence in the United States known as the Drug-Induced Rape Prevention and Punishment Act. This amendment established federal penalties of up to 20 years imprisonment and fines for anyone convicted of committing a crime of violence, including rape, by administering a controlled substance.Other disturbing aspects are how our youngsters even in semi-urban and rural areas are getting access to drugs that facilitate sex crimes, and are seemingly familiar with their consumption and manner of administration to unsuspecting females. It also means that the students are aware of the NDPS Act classification of "small quantities" and "commercial quantities", and that there is a thriving market for drugs that facilitate sex offences. The tendency to photograph the obnoxious acts and circulate it in social media indicate sick minds suffering from psychological disturbances. They are a permanent threat to society. Another dangerous trend is the presence of Juveniles in these horrific crimes. Though age-wise they may qualify to be juveniles, yet in physique and mental make-up, they are as good as adults. If they can perpetrate heinous crimes like rape, murder and indulge in an orgy of violence, invoking the Juvenile Act, to protect them is totally misplaced. These are big challenges for the Police, and the Judiciary and calls for revised strategies to hunt drug peddlers and their consumers, as also awarding stiff punishment for the offenders.

Educated youth are finding the job of drug peddling to be more rewarding than job hunting. Uncontrolled population expansion, sub-standard quality of education, diminishing prospects of acquiring high-paid jobs, and constant lure of fashionable and fast life is driving youngsters to explore the world of narcotics and psychotropic substances, as an escape from reality.

Pharmaceutical companies manufacturing such lethal drugs should be compelled by law to maintain CSR funds for the medical treatment and rehabilitation of the hapless victims. The Government should also set up Rape Crisis Centres in every district, as also in major educational hubs as Satellite Centres, to help victims in distress. Though there is a one stop centre called Sakhi Centre, it has not really taken off due to zero infrastructure, lack of medical staff and counsellors.

The challenge that future societies are going to face is complex and enormous. To quote Theodore Kaczynski"Imagine a society that subjects people to conditions that make them terribly unhappy then gives them the drugs to take away their unhappiness. Science fiction,it is already happening to some extent in our own society. Instead of removing the conditions that make people depressed modern society gives them antidepressant drugs. In effect antidepressants are a means of modifying an individual's internal state in such a way as to enable him to tolerate social conditions that he would otherwise find intolerable."

---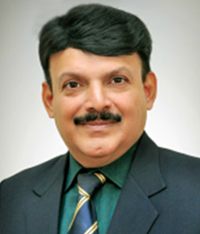 Dr G Shreekumar Menon, IRS (Rtd) Ph.D. (Narcotics),
Former Director General
National Academy of Customs Excise and Narcotics,
& Multi-Disciplinary School Of Economic Intelligence, India,
Fellow, James Martin Center For Non Proliferation Studies, USA.
Public Administration, Maxwell School of Public Administration, Syracuse University, U.S.A.
AOTS Scholar, Japan

He can be reached at www.shreekumarmenon.com