Das Delicious
Mangalore Today News Network
By Mahesh Nayak

Mangalore, December 30, 2015: With people's new found love for fish, the city has seen a sudden surge in small time eateries offering fantastic seafood. Unlike fancy restaurants with high sounding names, the only claim to fame for these unpretentious lunch joints is their one-point agenda to serve indisputably delicious sea food.

Fresh catch, good variety in fish, a limited menu with a few variations and super fast service is their formula to please the customer. An old run down house or a basement shed provides the perfect settings for such places.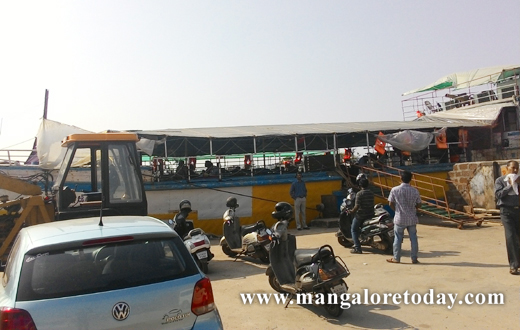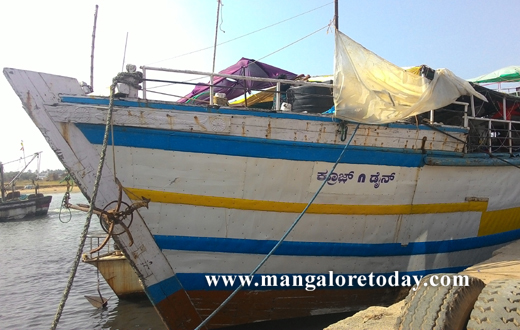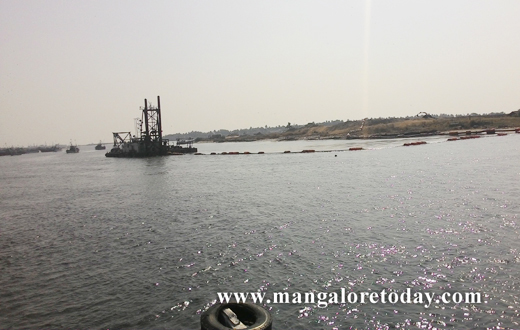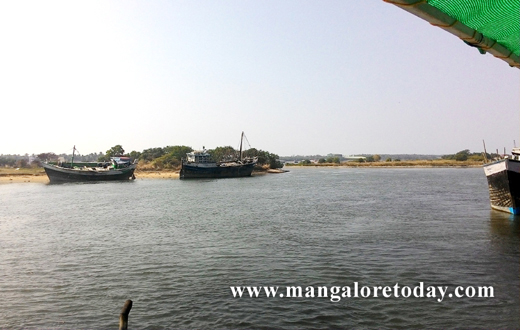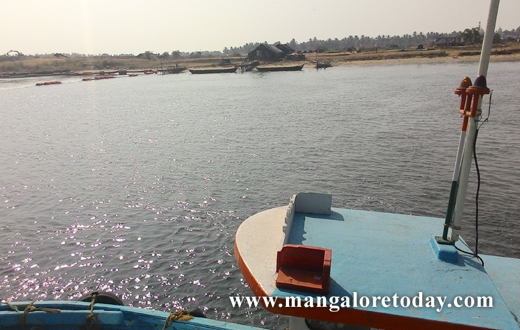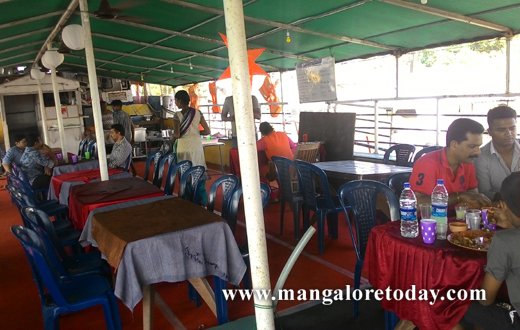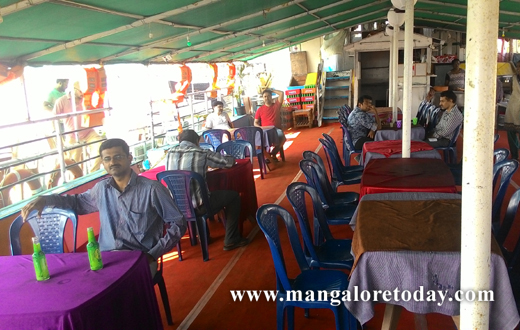 In this milieu, has now emerged a new comer with a brilliant idea – to serve fish close to where it comes from!

A fisherman himself, it was Charandas Karkera's – Das for short – idea to start the city's first floating restaurant for seafood lovers. Called 'Cruise n Dine' and 'Captain Cook' this floating wonder is docked at the Old Mangalore Port in Bunder, about half a mile downhill from Taj Gateway Hotel.

Here you can relish a wonderful variety of fish served hot from the on-board kitchen. 'Cruise n Dine', however is a misnomer – you can't expect a ride on this vessel, as it is permanently anchored at the spot.

Das has a reason to give for this. "I first started this as a cruise vessel offering joy rides in the backwaters for partying crowds. On the off days when I didn't have cruise bookings, I let the vessel double up as a floating restaurant," he says.

Predictably this double act proved cumbersome. There was good demand for the food, but customers would be confused about whether it be open or not on any given day. After three years of juggling about this way, Das decided to cash in on the windfall by buying a new smaller boat to take people on cruise rides, while the bigger vessel would serve as a permanent floating restaurant.

Das repositioned 'Cruise n Dine' and 'Captain Cook' as an anchored floating restaurant and cruise boat respectively. The new show with a full menu went open on 26th August this year. The idea was a super duper hit and crowds started swelling up.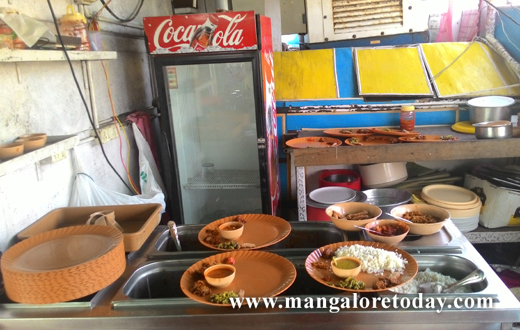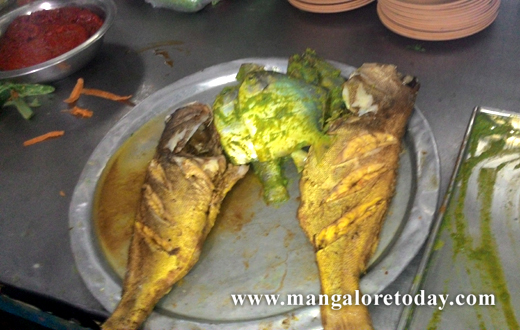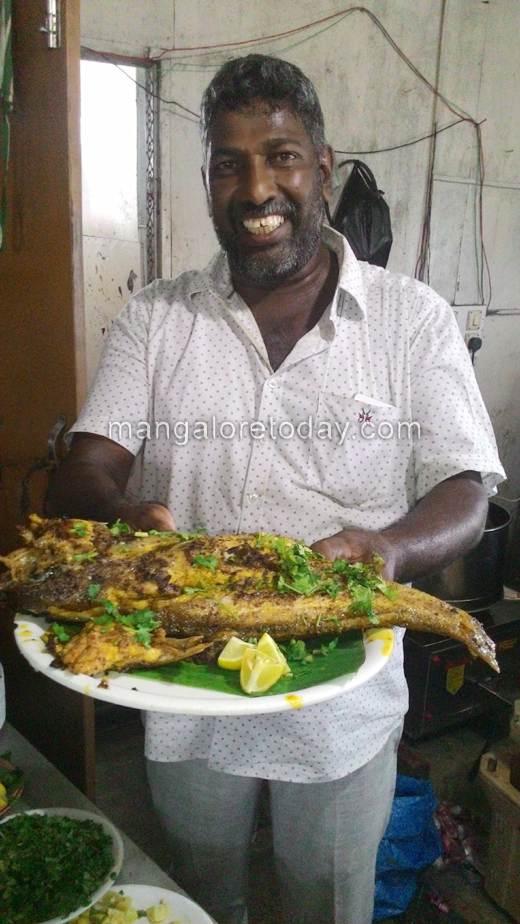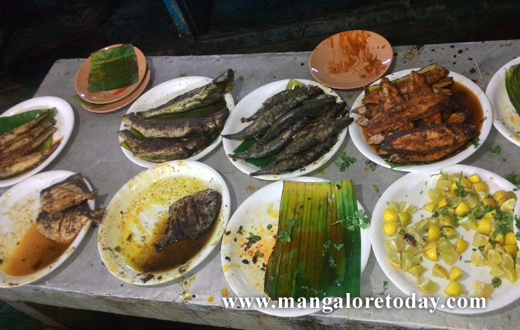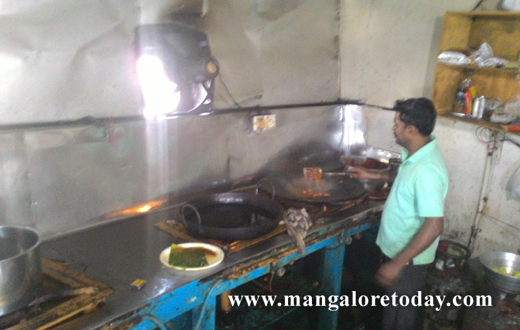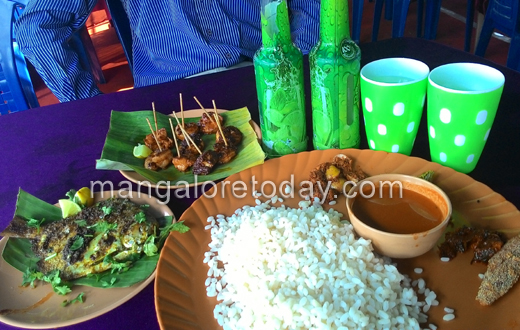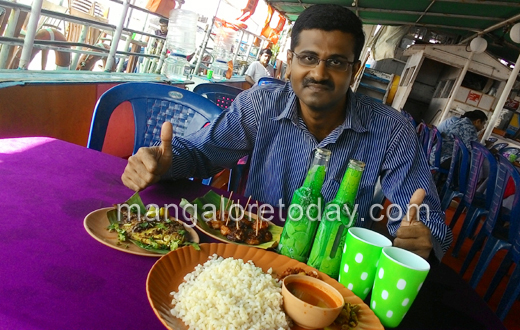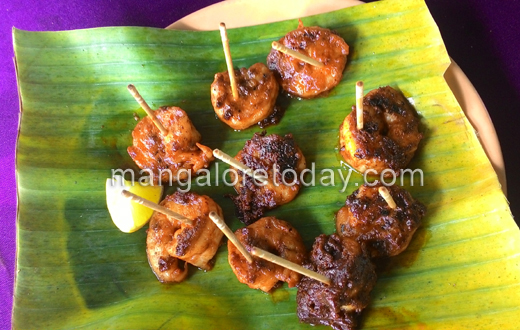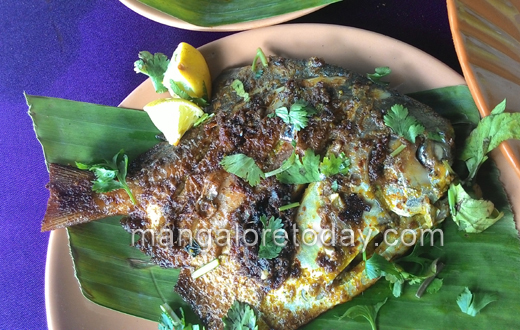 Today he is doing good business offering both lunch (12.00 noon to 3.30 p.m.) and dinner (7:00 p.m. to 10.30 p.m.).

It's affordable too. For the budget guest there is the wholesome thali priced at Rs. 60. It's a full combo meal with a bit of everything thrown in – from silver fish fry to clams sukka, squid masala, dry fish chutney and fish curry.

For those who want more there's pomfret, seer fish, lady fish, prawns, mackerel and other aquatic delights. These are offered in deep fry / masala fry / tawa fries in a choice of delectable green and red masala. They sell for anywhere between Rs. 100 and 200 per plate.

Sitting on the deck, one cannot but drool over the eye popping sight of huge fish which seems to be in great demand. Das explains that it's a grouper fish, locally called 'Murumeen'. In fact it's his signature dish and sells for Rs. 350/- Getting to enjoy it with the smell of sea all around is surely priceless.

The vessel itself is a huge 1964 make cargo boat. Such boats have long life span we're told. As you ascend, you note that the spacious main deck has been made into a dining area. The décor is simple, pretty decent in fact and functional.

On one side is the quietly flowing Gurupur river and beyond it the Thannirbhavi sand bar and yet beyond, the deep blue infinity of the Arabian Sea. Small fishing boats keep passing by. Down below is the kitchen. The adjacent cargo hold has been converted into a private party zone for small crowds.

Das himself is no stranger to the sea. In fact, it's his life. Hailing from fisherman community, he spent the better part of his life in the Middle East, providing technical support for National Geographic deep sea expeditions. He's accompanied many a famous National Geographic explorers and marine scientists on their adventures in the high seas.

"I have often gone scuba diving with them, though my limit was about 15 meters," he recalls. His huge well built body seems to confirm his adventurous past. After returning home in 2006, he dabbled in various businesses including a ferry service to Lakshadweep, before hitting gold with Cruise N Dine.

Then he lets you in on a secret.
"The key to success in this business is to give fresh fish at affordable price. Every morning I rush to the jetty to buy fish. There is a crucial window period before day break when the price is low. After a particular cut off time, competition sets in and the rates shoot up. So whatever I save in the purchase price, I pass on to the customers, besides ensuring the day's fresh catch," he says. Makes perfect business sense…we have no complaints!

Contact: Cruise N Dine - Charandas V. Karkera 9845608119, cruisendine@gmail.com