Cocaine Girls: Drug abuse in the Film & Fashion Industry
Mangalore Today News Network
By Dr G Shreekumar Menon

Mangaluru, September 2, 2021: Any news about addiction goes viral,if it involves an actor, a model or any fashion celebrity, and can inflict an avalanche of public humiliation on them. Recently, the newspapers were full of salacious news about actors being arrested for consuming drugs, distributing drugs, and being drug addicts, and leading Bohemian lifestyles. The Police and Narcotics Control Bureau (NCB) carried extensive raids in Bollywood, Sandalwood, Tollywood and Mollywood tracking peddlers and traders. Many famous names came into the limelight for their active involvement in the drug business.Living constantly in the spotlight, tracked intensely by fans and cameras that record every move, can be most stressingfor those who consume drugs for relief and recreation.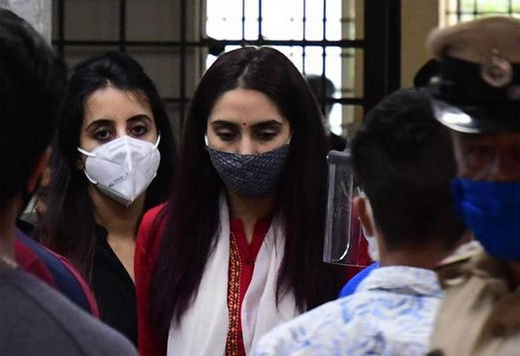 Ragini Dwivedi and Sanjjanaa Galrani arrested in Sept 2020 due to alleged involvement in a drug scandal


On an everyday basis,there are reports in newspapers and other social media platforms about drug seizures and the involvement of actors and models in transporting, stocking, inducing and selling dangerous drugs. What could be the reason for bright young girls to enter the drug trade as also into the habit of drug consumption?Consumption of drugs leads to lack of direction and purpose in life, rejection, isolation and spiritual emptiness.The socio-economic status, parent's level of education, family size, income, low self-esteem, unconcerned school and college administrations and poor academic performance are all determinants of drugs and substance abuse. Also, to be reckoned are factors like idleness, mass media influence, peer influence, frustrations and lack of/absence of parental care, and excess pocket money.

The present-day world is witnessing a phenomenal growth and expansion of the entertainment sector. It is no longer about films, and Temple arts like dances, songs, and paintings. The entertainment sector is about glamour, glitz, hi-tech movies, TVshows,fashion shows, modelling, beauty contests, photo-shoots, video-shoots, and fashionistas.

College girls get entranced at the mere mention of Milan, Paris, London, Los Angeles and Tokyo. They go into ecstasy reading about events like - Paris Fashion Week, London Fashion Week, Milan Fashion Week, New York Fashion Week and Arab Fashion Week.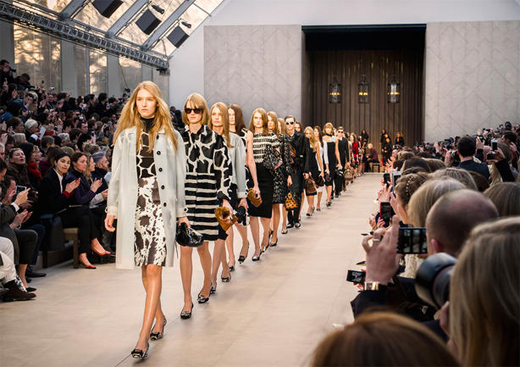 Global models, their clothing and accessories, such as jewellery, gloves, handbags, hats, belts, scarves, watches, sunglasses, pins, stockings, bow ties, leggings, ties, suspenders, and tights, are all the constant topic of discussion among school and college girls. Many youngsters who are obsessed with film stars and models, consider modelling as an easy career option instead of a dull life of academic studies and responsibilities. Many seriously weigh career options as fashion models, runway models, commercial models, fitness models, swimsuit and lingerie models. Salary, perks and other compensation are slightly on the higher side, and those into high-fashion modelling or catwalk modelling or ramp modelling earn handsomely. Many young girls are therefore inclined to pursue a career in films and fashion industry, rather than invest heavily in medical and engineering courses, and thereafter join the ranks of the swelling unemployed. But, the excitement and thrill of donning branded clothing, stylish accessories, working in exotic locations, catwalks and billboards and being the center of attraction for a global audience, has also a dark side.

The high levels of competition, factors like age, beauty, complexion, youthfulness, fitness are a cause of everyday worry and sleeplessness, for those in the film and fashion industry. Hence, drug abuse is rampant and considered as indispensable. Deep feelings of insecurity weigh heavily on their minds, and drugs provide the much-needed solace and relief.

A normal workday in the film world and fashion industry frequently exceeds fifteen hours. Models and stylists are expected to be always at their best, despite exhaustion and sleep deprivation. But, stimulant drugs like Cocaine help cope with the stress and fatigue, pull all-nighters, and be outstanding on a catwalk or in a studio for as long as it is required.Cocaine is therefore the preferred drug of choice within the film and fashion industry.

Cocaine is a powerful stress reliever, and it changes the body's metabolism in a way that keeps a person skinny regardless of what they eat. In aprofession where body shape and weightare given stellar importance, it shouldn't come as a surprise to see people sacrificing their health for good looks.

Cocaine targets the central nervous system (CNS) and acts as a stimulant by promoting the release of neurotransmitters like dopamine and noradrenaline. Dopamine imparts the feeling of pleasure, while noradrenalin ensures physical readiness to act in a high-stress situation. It increases blood pressure, makes the heart race, and induces a state of euphoria. Cocaine makes people feel more alert, vigilant and most important, be confident, and brave. As a result, it is frequently used before important shows, events, presentations, and runway walks.

An average model's career lasts for just about five years, and during this brief stint they need to be slim, trim and beautiful. Cocaine helps to lose weight quickly. While usage of CNS stimulants leads to obesity and the development of various eating disorders, it is normal for cocaine users to eat fatty foods and drink excessive alcohol, which normally leads to weight gain.ButNoradrenaline which decreases appetite, along with dopamine, helps in the breakdown of stored fat, called lipolysis. When lipolysis occurs faster than usual, a person loses fat mass.

While models may strut down the catwalk with confidence, most are insecure backstage. Cocaine is a favourite choice for many to help control self-doubt and boost self-esteem. It not only raises the ego by virtue of its narcotic effect, but the resultant weight loss is happily accepted as an added bonus. But, in reality, the lack of sleep and proper nutrition that comes with addiction creates lifelong problems – not to mention the social and financial burden that comes with being an addict.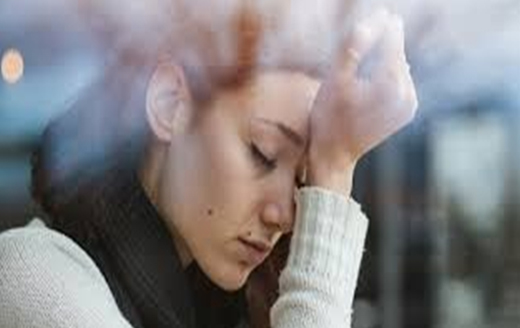 When a model gets an assignment, they know they are being evaluated only on appearance and whether they can portray what that client is looking for.It has nothing to do with education, talent or skills — the decision about whether a model gets to work has to do with the vision a client and their marketing team has for the show. Either the model fits the mould, or can be made suitable by using cosmetics and appropriate lighting, or they need to be rejected. It is very painful to get rejected as unsuitable for the role or assignment just because the physical parameters and appearances are not matching the requirements. The only solution is to depend on drugs to retain the 'stay-fit' look.

Cocaine which is a white powder can either be snorted through the nose, smoked or dissolved in water and injected into a muscle or a vein. Injecting or smoking cocaine produces a quicker but more intense high than snorting the drug.

To keep the high going, models and actors using cocaine use it repeatedly within a short time. This type of binge usage with increasingly higher doses can lead to addiction very quickly, as the user will develop a tolerance and will need higher doses to attain a high during subsequent sessions with the drug.

Since Cocaine gives increased energy and confidence it also boosts sex urge and drive.Increased sex drive from cocaine use, leads a person to indulge in extensive sexual activity. Obtaining consent for sex or assuming perceived consent for sex can be a problem when a person is under the influence of cocaine. The impulsivity and uncontrolled sexual desire from cocaine use can cloud the judgment of the person seeking sexual gratification. This is the reason why increasing cases of rape charges are being levelled against actors, producers, directors and co-stars.

Another favourite drug of choice for actors and models is MDMA or Ecstasy. MDMA is 3,4-Methylenedioxymethamphetamine, commonly known as Ecstasy, E, or Molly, and is a psychoactive drug primarily used for recreational purposes. The desired effects include altered sensations, increased energy, empathy, as well as feelings of pleasure. When taken by mouth, effects begin in 30 to 45 minutes and lasts for 3 to 6 hours. It is known as a designer drug because it was specifically created for the purpose of making a person feel high or excited. The drug is very popular with teens and young adults who go to clubs, concerts, and "rave" parties. As models and film stars are regulars at such events, Ecstasy usage is also very rampant.

Many are not aware of the physical ravages that can take place due to constant use of Cocaine. Young beautiful girls get reduced to skeletal figures with wizened faces and sunken eyes, within a short span of time.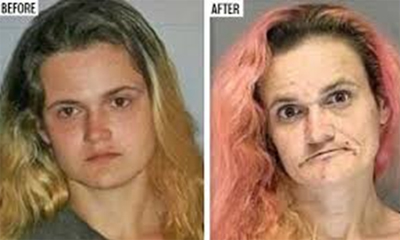 Starry eyed college girls who are enamoured of careers in films and as fashion models need to be aware of the peculiar perils of certain professions and the demands that will be extracted from them during their short careers. The compulsions of the industry for physical fitness, and an hour-glass figure can be life threatening. Size zero, and super skinny models may draw gasps of admiration from the audience but there is a very heavy price to pay.
---

Dr. G. Shreekumar Menon IRS (Rtd) Ph.D: Former Director General of National Academy of Customs Indirect Taxes and Narcotics & Multi-Disciplinary School Of Economic Intelligence India; Fellow, James Martin Centre For Non Proliferation Studies, USA; Fellow, Centre for International Trade & Security, University of Georgia, USA; Public Administration, Maxwell School of Public Administration, Syracuse University, U.S.A.; AOTS Scholar, Japan. He can be contacted at shreemenon48@gmail.com