Christmas in My Heart
Mangalore Today News Network
By Gauri G Prabhu

Our hearts grow tender with childhood memories and love of kindred, and we are better throughout the year for having, in spirit, become a child again at Christmas time! - Laura Ingalls Wilder.

Mangaluru, Dec 25, 2017: Christmas, looks like it is all about pretty decorations, presents and stories about Santa, vacations,parties and lots of food – all the things children love..... In most of our past childhood days in December, wherever you were across the world, your surroundings would take on a festive mode - they still do now. You would see glittery paper wrapped around mysterious gifts. And most importantly, we saw one man in red costume and a big shaky belly our favourite Santa Claus... he would be everywhere on television, on the streets, in big stores, on cakes, as dolls and toys, on cards and at Christmas parties. And that was the time you believed that Santa Claus did exist.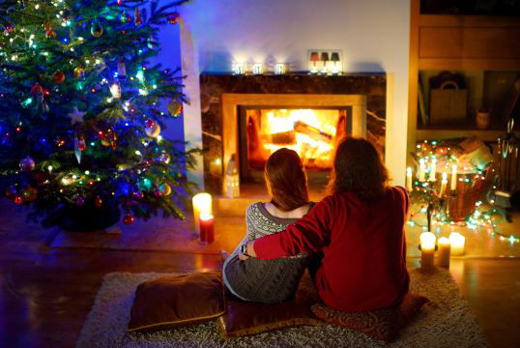 Somewhere along the way, you realized that the man in red who greeted us with jolliness, the man who gave us a surprise gift is well, was only a person in a costume. It was actually family friends and sometimes strangers too who dressed up like that and spread happiness and joy.Though the spark went off as years passed, one thing we realize is that belief and faith was the was important. Belief is what allows us to tap into that little box of faith and hope, to hold on to a little sparkle on a dull day, to let your imagination run wild and reinvent and recapture all the good that still exists in the world.

As kids one loved Santas, they made us believe in the magic of Christmas, they compelled a smile when chocolates and surprise gifts were showered. Now when you are grown up its your turn to be Santa for those who still believe in the magic. It is so nice to be someone's secret Santa. How nice it will be if all are 'Santa Clauses' in real life, not only on Christmas but all year through, spreading joy, cheer and smiles, giving hope, love and faith. It is amazing to see that these small acts of giving never fail to brighten the receivers as well as the givers day. The true meaning of Christmas is when you feel it is Christmas not after looking at the tree, the decorations or the carols. It is Christmas if you felt peace and affection in your heart, if you feel blessed, when you know you are capable of giving someone a moment of happiness and hope.

So, Christmas is the one day the child in us no matter how deep in the corner of our hearts we have pushed it into, comes out skipping with rosy cheeks and twinkling eyes. Here are a few lines from a hymn that we must ponder on.

"Christmas comes just once a year,
But in your hearts, make it sure,
Christmas isn't Christmas
If it doesn't in hearts, last forever!"

This Christmas let us remember that the good you do for others is the good you do for yourself too... for the times and memories to come... Christmas spirit is all about giving , receiving and sharing joy and happiness.

Merry Christmas, and may the New Year - 2018, bring you joy and laughter. That all must taste happiness is the greatest wish and gift of all for the New Year...