Celebrity Drug Abuse and Addiction: Film Cities Becoming Drug Cities
Mangalore Today News Network
By Dr. G. Shreekumar Menon

Mangaluru, November 1, 2021: Bollywood, Tollywood, Sandalwood, Kollywood and Mollywood, are all literally in the woods, entangled in drug issues. Tinsel world is a place of high highs and low lows. Even one public misstep can overwrite years of success and end a career. Over the past few months, a number of high profile drug addiction arrests have made headlines in the country, involving film personalities or their kin. Sometimes these cases have ended tragically, with the death or incarceration of the individual in question. In some other cases, the individuals simply fade away forever.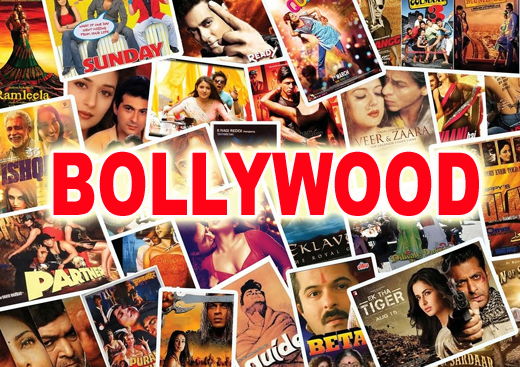 Bollywood, the entertainment dreamland of India, has long been suspected to have rampant drug use. Recently, the death of a leading Bollywood star due to drugs has sparked a renewed interest in Bollywood substance abuse.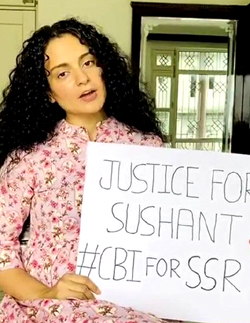 Bollywood star Sushant Sing Rajput died in 2020 from suicide. Unfortunately, after his passing, it was discovered that he might have been linked to the illegal drug trade.

Following this controversy, actress Kangana Ranaut released a statement saying that 90% of Bollywood is dealing with drug use.

Many star celebrities have hidden or had their addiction hidden by colleagues, directors, and film journalists and attending doctors. Celebrities are under constant pressure to put their best foot forward, not only in acting but in maintaining glamorous life-styles, looks and maintaining a success streak in their film releases. These factors cause severe stress, insecurity, and depression, that they quickly take to drugs as an escape-route. While it's easy to think of Bollywood, as a mythical place where dreams are born and creativity flourishes, the harsh reality can be shocking.

Many stars who are propelled to instant stardom are unable to handle the pressures that come with success, fame, name, money, adulating fans and romances with co-stars, that they get crazily addicted to drugs. Many end up with severe drug addiction problems and even have their lives cut short by the tragedy of drug addiction.

Celebrity drug addictions are an open secret in the film world. The exact cause of the abuse and addiction varies wildly. As unbelievable as it may seem, many people who appear to have the world at their fingertips, suffer from heavy depression. Stardom is ephemeral and many are unable to reconcile to the fact that the public is constantly discovering new stars, and popularity suddenly wanes, however talented they are. This shatters their Utopian world and many end-up addicted to heavy drinking or abusing synthetic drugs.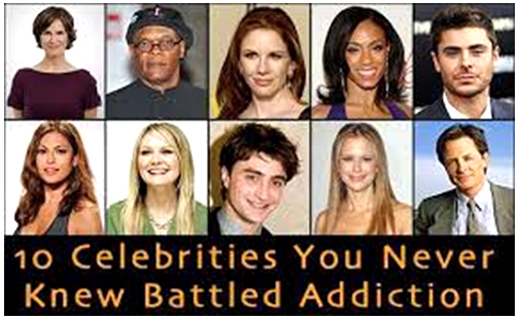 Celebrity film stars help shape the culture, and as such, they have unbelievable influence, especially on the youth. Film stars tend to make drug use seem cool, sleek, and sexy. Celebrities also have a much higher level of easy access to drugs, and this has a trickle-down effect on the surrounding workplace and neighbourhood. The immediate effect in the workplace is on the junior artists and technical assistants. These categories of workers are under constant pressure to prove themselves to their bosses. Unrealistic expectations, lack of validation, low pay, and lack of upward mobility drive many of them to anxiety and depression. Such a state of mind can lead todrug abuse. The likelihood of abuse of illegal stimulants to increase alertness and productivity is also very high.

Bollywood is a unique world having its own values and norms. Every day, there are thousands of new people seeking entry all looking for their shot at fame and money. This makes all but those at the very top replaceable. Job security and normal perks and social benefits are not available. Assistants receive repeated threats of replacements for seemingly minor mistakes. This can lead to a lack of self-worth and a heightened sense of anxiety, feeling of being overworked, underpaid, and underappreciated which will compel many to abuse drugs.

Stunt artists have to face any number of dangerous production sets, unsafe situations, and volatile influences. Many stunt artists undergo trauma and injury during their stunt performances. The stress and anxiety of this system can rapidly degrade mental health and quickly lead to drug abuse.

There are crores of rupees changing hands in Bollywood and other film cities across India every day. But very small amounts make it into the hands of all but the highest-paid. This wage-gap adds to the frustration and depression of many artists and assistants. Poverty increases the chance of someone using drugs, and alcohol.

But it is not necessary to be a celebrity to develop an addiction. From a production assistant to an executive producer, every job in all film worlds comes with varying amounts of stress which leads many to seek refuge in drugs of all kinds.

In the industry, cocaine tops the list followed by bud which is a more purified form of marijuana. The other popular drugs are heroin and MDMA. Cocaine also is one of the most popular drugs in high-end parties and the glamour world.

Celebrities have the means to get their hands on whatever kind of drugs they want. People who work for celebrities will likely do whatever they can to continue to receive the financial and social benefits that come with celebrity. This includes the doctors to the stars who will do whatever the celebrity wants in order to keep them looking evergreen and attractive and give memorable performances. Many memorable performances are fuelled by 'pep pills'.

Though there is no official policy of drug use within any film studios, there are behind-the-scenes drug use to power actors through the gruelling shooting schedules. Celebrities have insane schedules. Whether they are on tour, on a shoot, or just on a bender they are constantly on the move. In order to unwind after every stressful day, many choose to take opiates to help them chill out. Stress also exacerbates chronic pain, so the aches and pains need to be placated by drugs or a cocktail of drugs. Their wild lifestyle of late-night parties and alcohol abuse also takes a toll on their health and mental equanimity.

For many young girls caught in the star system, which demands physical perfection and performance, taking pills (drugs) prescribed by studio doctors is not optional. It is a tool to compel them to put in long working hours, grant sexual favours, as also lure more attractive young women into the trade.

There are a plethora of TV programs which aim to spot talented youngsters in various artistic events. From young children to teenagers, participants and their parents, have a burning desire to enter the film world and make it big. Little do they understand the complicated lives of superstars and the compromises they need to make to be reckoned as successful. There are no events to spot budding scientists, doctors, engineers, and inventors. Only cinema-centric programs are conducted, which act like a gateway for film-aspirants. These young minds are not aware of the cut-throat competition and the shocking machinations of the film world. How many will be able to survive the stratospheric heights of the tinsel world without the support of drugs?
---

Dr. G. Shreekumar Menon IRS (Rtd) Ph.D: Former Director General of National Academy of Customs Indirect Taxes and Narcotics & Multi-Disciplinary School Of Economic Intelligence India; Fellow, James Martin Centre For Non Proliferation Studies, USA; Fellow, Centre for International Trade & Security, University of Georgia, USA; Public Administration, Maxwell School of Public Administration, Syracuse University, U.S.A.; AOTS Scholar, Japan. He can be contacted at shreemenon48@gmail.com