Bridge Course to nowhere - impending crisis in Medical Education
Mangalore Today News Network
With severe shortage of qualified doctors to address the health care needs of the burgeoning population, India's health sector is facing a huge crisis. The government lacks a visionary approach to respond to this crisis. An immediate solution would be to create an All India Health Service by creating a nucleus core comprising of all doctors drawn on deputation from all civil services.


By Dr G. ShreeKumar Menon

Mangaluru, Jan 18, 2018: The crisis in India's health sector is unbelievable. Though there are over 398 medical colleges in India it is inadequate for its ever growing population that is now over 1.2 billion. India has one government doctor for every 11,528 people and one nurse for every 483 people. India has the highest number of medical colleges as a nation, but the small graduating class strengths of 100-150 students create a major problem for a population of this gigantic size. As per the Indian Medical Association, while the doctor population ratio according to the World Health Organization (WHO) norms should be 1:1000, in India it is 1:1674, indicating that there is an overall shortage of doctors in the country — which is more pronounced in the rural areas. Only four states - Andhra Pradesh, Karnataka, Maharashtra and Tamil Nadu - account for about 1.3 lakh out of nearly 2.4 lakh medical seats across India.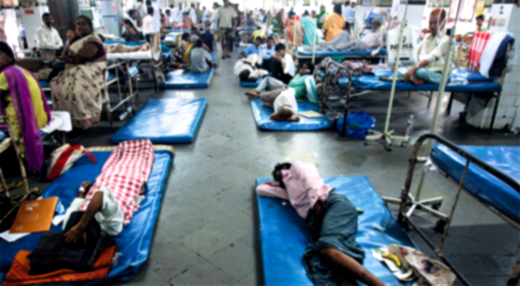 Despite seventy years of Independence even elementary healthcare is beyond the reach of vast sections of the population. Our political class has ensured that the undeveloped vast rural countryside lies in a state of neglect. The patches of urban concrete jungles that dot the landscape of India are cesspools of all kind of illegalities, violations, and irregularities that one can think of. Yet it is this contaminated urban chaos that continues to attract educated youngsters including doctors. Rural India is shunned by the educated youth. Seventy years of administration by various governments of different political hues, and intractable administrators, have ensured an undeveloped countryside and a chaotic urban mess.

To ease the chronic shortage of doctors, in the 1990's, laws were relaxed that enabled businessmen and politicians to start new medical colleges. The era of commercialization dawned on medical education; enterprising entrepreneurs amassed a fortune by collecting exorbitant capitation fees. After 27 years of commercial trading in medical seats, wisdom dawned on the government that the quality coming out of the medical colleges was far below expectation.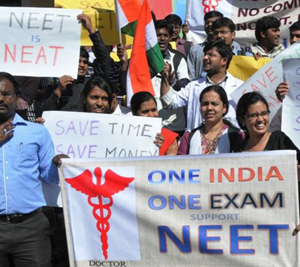 Thus the National Eligibility cum Entrance Test (UG) was introduced, after judicial intervention by the Apex Court as a new qualifying cum entrance examination notified under the 'Regulations on Graduate Medical Education 1997 and BDS Course Regulations, 2007' by the Medical Council of India as published in the Gazette of India Extraordinary dated 21st December, 2010 and 15st February, 2012 and the Dental Council of India as published in the Gazette of India Extraordinary dated 31st May, 2012. NEET has been introduced by Ministry of Human Resource Development (MHRD) Govt, of India and Medical Council of India (MCI). NEET has been introduced for:
• Undergraduate (NEET-UG) Medical Course like MBBS, BDS etc.
• Post Graduate (NEET-PG) Medical Courses like M.S, M.D etc.

With the introduction of NEET the capitation fee bonanza dried up to a great extent. However, the political class which owns a sizeable number of medical colleges hit upon a brilliant idea to bypass NEET. The spectre of inadequate health care facilities was magnified and non availability of MBBS doctors especially in rural areas was hyped. The brilliant remedy was insertion of Section 49 in the National Medical Commission Bill which allows for setting up of a 'bridge course' that Homeopaths, Ayurveda doctors, Yogis and others who fall under the Indian system of medicine can take. Post this course they can prescribe modern Allopathic medicine.

As recommended by a Group of Ministers, the Government was also in talk with the MCI for amendments of relevant Acts so that Ayush doctors, nurse practitioners or those with a graduate degree in community health can prescribe essential medicines. In fact, more and more States have already started allowing practitioners of AYUSH (Ayurveda, Yoga, Unani, Siddha, and Homoeopathy) to be appointed in Primary Health Centers in rural areas to practice Allopath medicine during 'emergencies'.

Presently 13 States, including Karnataka Maharashtra, Tamil Nadu, Gujarat, Punjab, Uttar Pradesh, Bihar, Assam, and Uttarakhand have made integrated practice legal.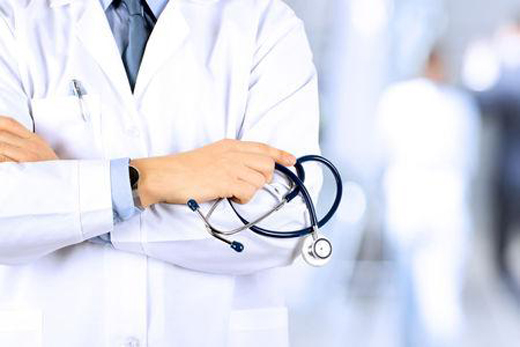 To add to the woes, many MBBS doctors are opting for Civil Services in large numbers. Almost 60% of the Civil Service entrants are from engineering and medical streams. Data of the civil services exam from 2009 to 2013 reveals that more than 50% of the successful candidates are either engineers or doctors. This is a criminal waste of resources and talent. In 2015 when I demitted office as the Director General of the National Academy of Customs, Excise & Narcotics (now renamed as NACIN), the IRS component of the Civil Services had 30 MBBS doctors, a few of them post graduates. Everybody was flabbergasted as to what these doctors are going to do in Customs? If we calculate the similar numbers migrating to IAS, IPS, IFS, it is a mindless exodus. No wonder there is acute shortage in the medical profession. An immediate solution would be to create an All India Health Service by creating a nucleus core comprising of all doctors drawn on deputation from all civil services. If statistics for the period 2010 till date is obtained, the number of doctors in every civil service would be substantial; government should harness their professional expertise and skill to tide over the present shortage of medical professionals.

The infirmity of the current system of Medical education was recognized in 1959 itself by the Mudaliar Committee, which observed that "Personnel dealing with problems of health and welfare should have a comprehensive and wide outlook and rich experience of administration at the state level…. For this, it is necessary that an all India cadre should be brought into existence…."

In 1973, the Kartar Singh Committee raised this issue observing that doctors with no formal training in infectious disease control, surveillance systems, data management, community health related problems and lacking in leadership and communication skills, with no exposure to rural environments and their social dynamics, nor having been trained to manage a facility or draw up budget estimates, were ill equipped and misfits to work in public facilities. "It was also felt that the medical education that he receives has hardly any relevance to the conditions in which he would be required to work, either in the state run health program or even in private practice… since medical education is based almost entirely on western model, he is more suitable for the conditions that prevail in western countries than in his own."

The inadequate knowledge of public health and management capabilities, calling for an AIHC to be established, was commented upon in the report of the Administrative Staff College of 1995 and more recently in the reportby the National Commission on Macroeconomics and Health in 2005. This apart, what is the guarantee that AYUSH doctors would practice in rural areas only? Will they also not be attracted by the money making opportunities available in urban areas? So the shortage of doctors in rural areas is likely to continue.

If AYUSH doctors can be empowered to prescribe Allopathic medicines after doing a Bridge Course, why can't the same logic be applied for Nurses, Physiotherapists and Pharmacists? Their professions are more closely allied to Allopathic medicine, whereas AYUSH is an entirely different discipline of treatment and medication.

Also, if government can confer IAS/IFS/IPS on subordinate officers in State subordinate civil services, who have put in service of 10 years, why can't the same system be adopted and MBBS degree be conferred on Nurses and Pharmacists who have put in 10 years of continuous service by making them to do a Bridge Course?

The consequence of opening up AYUSH doctors to enter into the domain of Allopathic discipline has to be well debated. Hawk eyed businessmen and politicians would open AYUSH Medical colleges everywhere and collect capitation fees by dangling the carrot of Bridge Course. Medical education will meet the same fate as Engineering and MBA. Indiscriminate permissions and rampant mushrooming of Engineering and MBA courses has ruined that segment totally. Today, engineers and MBA's are in the race for jobs ranging from that of postman to police constable. The same fate should not befall the medical field. More than 300 engineering colleges have shut down within the past one year due to the profligacy of our politicians. The same fate should not befall Medical colleges.

I hope that in the hands of our shortsighted politicians medical education will not become what William Osler remarked "Medicine is a science of uncertainty and an art of probability".


---

Dr G ShreeKumar Menon, IRS (Rtd) Ph.D (Narcotics) is a Former Director General, National Academy of Customs Excise and Narcotics & Multi Disciplinary School of Economic Intelligence; Fellow, James Martin Center for Non Proliferation Studies, USA; Public Administration, Maxwell School of Public Administration, Syracuse University, USA and AOTS Scholar, Japan. He presently serves as Registrar, Yenepoya University, Mangalore. He may be reached at shreemenon48@gmail.com