Ananth G. Pai - The Man who gave Mangaluru its First Mall
Mangalore Today News Network
Mangaluru, July 27, 2019: Sunday, July 14, 2019 brought in the shocking news that the man who gave Mangaluru its first mall was no more. Ananth Ganapathi Pai, Executive Director of Bharath Group of Companies had died during the night following cardiac arrest while on a visit to Indore in Madhya Pradesh to attend a business meet. At just 46, he was too young to die. The city grieved for the loss of a passionate young soul. A grandson of B. Manjunath Pai, Founder of Bharath Group, Ananth was a third generation entrepreneur. By the time he joined the family enterprise in 1994, after acquiring an MBA degree from Mangalore University, Bharath Group was urgently in need of new avenues for growth. The firm had built its fortune on beedi manufacturing, until then a flourishing industry of the land. But now the industry as a whole was going downhill, both due to competition from alternative products and the escalating restrictions on tobacco use.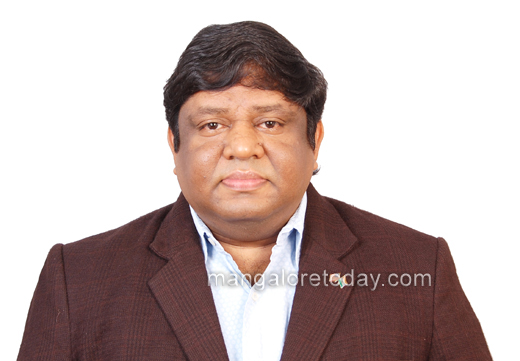 It was then that young Ananth put his entrepreneurial acumen to test and actively spearhead a massive diversification agenda that saw the group making a determined foray into other sunrise sectors such as infrastructure, automobiles, entertainment, printing and investment. Apart from the flagship Bharath Beedi Works Pvt. Ltd., Bharath Auto Cars Pvt. Ltd. (Dealers for Maruti Suzuki cars), Alakananda Printers Pvt. Ltd. (Bharath Bookmark chain of bookshops), Bharath Printers and Karkala Investments Pvt. Ltd., Bharath Builders and Cineplex Pvt. Ltd (Bharath Big Cinemas multiplex) were some of the new enterprises that thrived under his stewardship. Along the way he set up a dealership for Volkswagen too.

Bharath Group Ananth Ganapathi Pai was born on April 6, 1973 as the eldest son of former chairman and managing director of Bharath Group B. Ganapathi Pai and Geetha Pai. He did his primary education at Chinmaya Primary School, secondary schooling at Canara High School Main, pre-university studies at St. Aloysius College, Mangaluru. Subsequently he pursued BBM at SDM College of Business Management, Mangaluru and acquired an MBA degree from Mangalore University specializing in International Marketing. He had also undergone a certificate programme in Entrepreneurship at Said Business School, Oxford University, UK.

He was an exceptionally gifted financial expert and took keen interest in the stock market. He guided the growth of the group companies with vision and foresight. He was incharge of Strategic Planning and Diversification of the Group, and also handled the investment portfolio. Bharath Builders was his brainchild and he has the credit of pioneering the first modern shopping mall of Mangaluru, namely Bharath Mall at Bejai. It was also one of the first malls to be established in entire South India in 2006.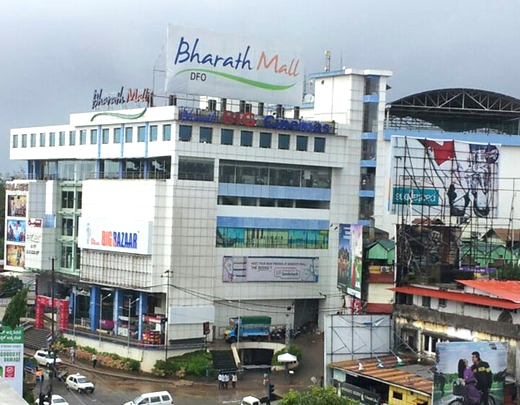 Bharath Mall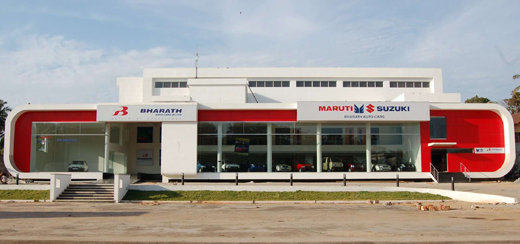 Bharath Auto Cars showroom in Mangalore


Ananth Pai was much loved for his soft spoken and gentle personality. He was a good communicator and orator. He had most recently delivered a prestigious presentation during the Oxford Business and Poverty Conference organized by the University of Oxford at the Sheldonian Theatre on May 29, 2019. He spoke on how the prosperity paradox can be used in India as a model to create good jobs for poor rural women.

Ananth Pai had inherited a generous and philanthropic streak and involved himself in charitable, social and cultural spheres. He was a trustee of B. Manjunath Pai Cultural Foundation and Manjunath Damodar Pai Charitable Trust. He was also the Vice President of Sri Bhuvanendra College Trust, Karkala and served as the Chairman of the Governing Council of the college. He was Vice President of Chinmaya High School, Mangaluru. He played an active role in the organising committee during the Jeernodhara (renovation) of Sri Venkatramana Temple, Karkala. He had served as the Honorary Secretary of Kanara Chamber of Commerce and Industry, Mangaluru.

During his school days, Ananth Pai was a passionate Boy Scout and was a recipient of prestigious President's Scout Award for 1989-90 from His Excellency R. Venkataraman, President of India. He was good at debating and quiz too. He was an active NSS volunteer in his college days and was elected President of Student Union of SDM College of Management.

Ananth Pai was a passionate hobby radio enthusiast. He was a licenced HAM Radio operator (with call sign VU2PAI) and had earlier served as the President of Mangaluru Amateur Radio Club and Member of Governing Council of the Amateur Radio Society of India. He diligently took part in all national and international HAM Radio events and had links with other HAM enthusiasts across the world. He had won the CQ Worldwide Ham Radio Contest for many years during the last 10 years. He was a Group Study Exchange (GSE) Scholar and through Rotary International had gone as a Goodwill Ambassador to Connecticut and Massachusetts in United States of America.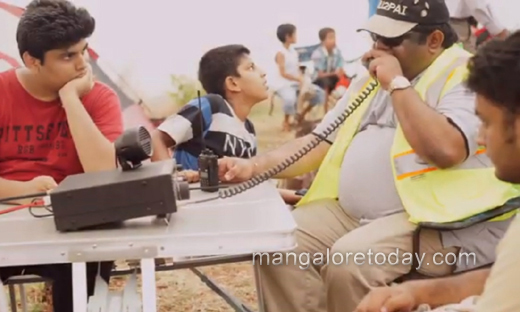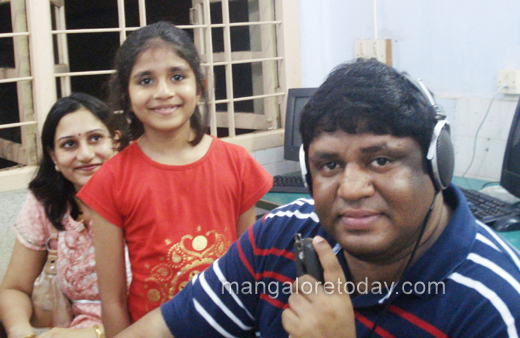 On the HAM Radio circuit with wife Suma and daughter Anvitha


He was an avid collector and boasted of one of the largest collection of stamps, coins and currency notes in this region. His other hobbies in included Indian and Western music, auto rallying, trekking and travel. He had attended workshops in disaster management, equity analysis and research.

Ananth is survived by his wife Suma, daughter Anvitha, a younger brother Anand G. Pai and two sisters Roopa Nayak and Rekha Kini. May he rest in peace.