An Outsider's Perspective on CAA
Mangalore Today News Network
By Alexander Caro

Mangaluru, March 10, 2020: When an issue becomes ultra-politicized in a society, even the well-educated can become caught up in the tsunami of public opinion and lose perspective. The outsider is disadvantaged in that they may miss some of the sociocultural or historical nuances but is advantaged in that they are not directly a party to a conflict within a society. Ideally, this can provide a sort of bird's eye view of the issues at play. As a U.S. citizen with a strong interest in both the history and current state of the Indian subcontinent, I make the following observations regarding the controversy over the Citizenship Amendment Act.

As India has seen the astronomical rise of the Bharatiya Janata Party and Prime Minister Narendra Modi, a series of changes have taken place that have shaken the country, in particular its Muslim minority community. In Mangalore alone, protests over the act resulted in the destruction of property, the imposition of curfew, suspension of Internet services, and the only deaths directly resulting from the protests in the whole of South India. The Mangalore protests garnered international attention from outlets like the BBC, the New York Times, and Al Jazeera. The high degree of controversy over this act prompted me to explore why it caused such a seismic uproar throughout the nation.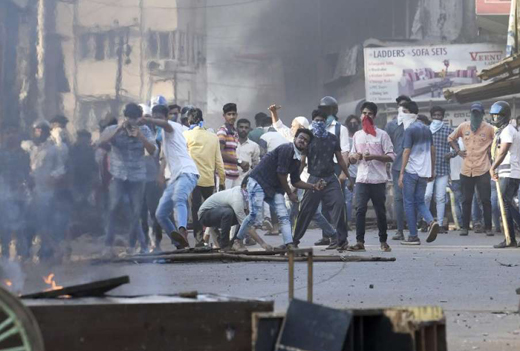 The first thing I did was to read the act itself. At merely three pages in length, it is a short piece of legislation. If you have not already read it yourself, I advise you to do so. Essentially, it provides expedited Indian citizenship for members of persecuted religious minorities from three nations in the region where Islam is the state religion. The objections to the act are numerous, with some appearing to reflect either a misunderstanding of the legislation or a conspiratorial mindset about how CAA might be combined with hypothetical future legislation to disenfranchise Indian Muslims en masse. For the purposes of this article, I will provide my view on several of the most serious objections to CAA that are grounded in well-established facts, rather than unsubstantiated assumptions. The first objection is that the act is not sufficiently comprehensive in the persecuted groups it covers, the second is that it is not comprehensive in the countries covered, and the last is that it violates the traditions of secularism in India.

The first argument against CAA — that it is not comprehensive enough in the persecuted groups it covers — is not actually an argument against the act. It is an argument for a more comprehensive CAA. Take, for example, Christians like Asia Bibi. She was falsely accused of blasphemy and sentenced to death in Pakistan. When the governor of Pakistani Punjab, Salmaan Tasser, intervened on Bibi's behalf, he was assassinated by his own bodyguard, Mumtaz Qadri. The only Christian Cabinet member and the nation's first Federal Minister for Minority Affairs, Shahbaz Bhatti, was also assassinated for defending Bibi.

After sentencing Qadri to execution for his crimes, the presiding judge was forced to flee Pakistan, and massive protests ensued throughout the country. Qadri is now widely hailed as a hero and a martyr in Pakistan, not as a villain and a traitor. In fact, his crimes resulted in a popular mosque being built in his honour and his grave turned into a pilgrimage spot that hundreds visit daily. Bibi, meanwhile, was acquitted by the Supreme Court for lack of evidence. She managed to flee to the other side of the world thanks to Canada, despite Prime Minister Imran Khan initially promising Islamists he would detain her. People like Bibi need protection and should not have to flee South Asia to get it.

This is recognized even by individuals excluded from CAA's provisions like activist, writer, and Bangladeshi exile Taslima Nasrin. As an atheist and ex-Muslim, she is a member of the single most harshly persecuted minority group in the CAA-listed countries. In Afghanistan and Pakistan, atheists are legally subject to the death penalty. In Bangladesh, Islamists have frequently subjected prominent atheists like Avijit Roy to the death penalty extrajudicially. Despite CAA's conspicuous exclusion of atheists, Nasrin supports CAA because it improves upon the status quo. Her support rests on the recognition that legislation is always imperfect and incomplete, but that law is also not static and always open to further amendment.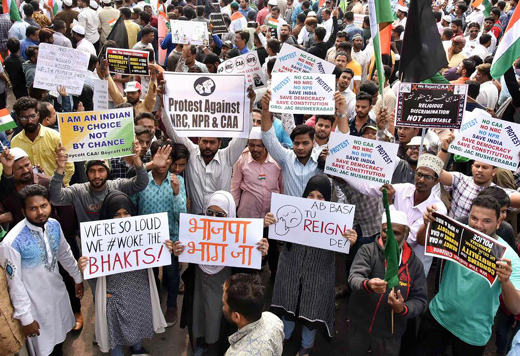 The second argument is that CAA should be opposed because it only focuses on minorities from Islamic countries. For example, it does not address the needs of Christians in Bhutan, Hindus in Sri Lanka, Rohingya Muslims in Myanmar, and Buddhists in Tibet. Again, the logic holds that a single piece of legislation that improves an existing situation should not be opposed because it does not address every situation. Activists can and should push for the act to be further amended where it makes sense to do so, but incompleteness does not rationally justify opposing the act altogether.

Additionally, there are limits to the number of refugees a country believes it can successfully accept and manage. Only 55 Christians, 2 Buddhists, and 2 Parsis are expected to benefit from CAA, while it will have a larger impact on Hindus and Sikhs - 25,447 and 5,807 individuals, respectively. Meanwhile, the number of Rohingya Sunni Muslims displaced from Myanmar number nearly 1 million (10 lakh), larger than the entire population of Bhutan.

There are numerous large Sunni majority nations that can support the Rohingya Sunni Muslim refugees, many of which even enshrine Sunni Islam as the state religion. Pakistan and Bangladesh alone are among the ten largest nations on Earth. However, aside from India itself, Hindus and Buddhists can count only a few relatively small nations, Sikhs and Jains can count none, and nearly all Zooastrians (Parsis) themselves were displaced, executed, or forcibly converted in their home country, Iran, by Islamic invaders. While Christians like Asia Bibi can count numerous large Christian-majority nations, they can count none in the subcontinent.

This is not to say India should exclude Sunni Muslim refugees. India should accept as many refugees as it can reasonably accommodate from all backgrounds. However, some groups simply have few options aside from India, and there may also be rational justifications for prioritizing certain groups. This leads us to the final objection to be addressed in this article, that the act violates India's secular tradition by unjustifiably prioritizing particular groups from only the regional Muslim-majority countries. However, this objection is ahistorical. India has long singled out these Muslim-majority countries for special treatment, due to complex historical and national security factors.

In the case of Hindu-majority Nepal and Buddhist-majority Bhutan, citizens of both countries need not even carry passports in order to enter India, per Bureau of Immigration regulations. Meanwhile, citizens of Muslim-majority Afghanistan, Bangladesh, and Pakistan must not only hold passports and visas to enter India but must also undergo mandatory registration with the Foreigners Regional Registration Office. In the case of Pakistanis, this registration must be done in a mere 24 hours of entering the country. Furthermore, Pakistanis and Bangladeshis are singled out as the only nationalities in the world ineligible for Overseas Citizen and Person of Indian Origin statuses. That rule came into effect under a previous Citizenship Amendment Act during the presidency of none other than A. P. J. Abdul Kalam.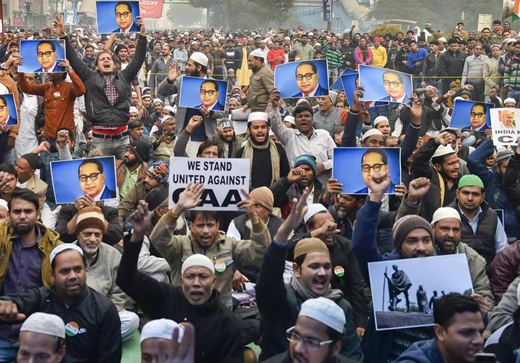 So, if the outrage over CAA cannot be fully explained by the act itself, how can we explain it? The most likely explanation is that the protests against CAA represent a deeper frustration among Muslims who have rapidly seen their political power eroded with the increasing political influence of Hindus. Since Narendra Modi became Prime Minister in 2014 and with the 2019 general election win, BJP has cemented its electoral advantage over the Congress Party. This has emboldened the BJP to pursue a comprehensive agenda aimed at reshaping the nation itself.

The list of changes Indian Muslims have seen since 2014 are too numerous and complex to detail in a single article, but I will briefly recount a few here. First, there was the elimination of practice of Triple Talaq, in which a Muslim man could divorce one of his wives by uttering, writing, or simply texting to her the word talaq (divorce) thrice. Another was the resolution of the Babri Masjid controversy in favour of the Hindus. Yet another has been the extension of the practice of renaming cities named by foreign invaders, like the Anglicised name Bombay (now Mumbai) to cities with Persianised names like Allahabad (now Prayagraj). In terms of foreign affairs, India, which originally refused to recognise the state of Israel out of a "desire not to offend the sentiments of our friends in the Arab countries," according to Prime Minister Nehru, has now seen a rapprochement between the two nations. However, among the most controversial changes has been the abrogation of Article 370 of the Indian constitution, a provision that was originally intended to be temporary but was later made permanent, which granted the Muslim majority state of Kashmir a special autonomous status.

These and other changes have signaled a shift in political power. Since independence, the most salient divisions in the country have been along caste lines, with upper caste Hindus tending to vote for BJP and lower caste Hindus casting their lots with religious minorities in voting for the Congress Party. Prime Minister Narendra Modi has changed that calculus by uniting Hindus across caste lines in support of BJP, leaving religious minorities, Muslims in particular, in a politically weakened state. In other words, the worst fears of Pakistan's founder, Muhammad Ali Jinnah, that Hindus would become politically united and relegate Muslims to permanent minority status, may finally be coming to fruition.

In the best case, this provides India an opportunity to become a more rational, egalitarian, and secular society by extending the elimination of particularist practices like the Hajj subsidy and Triple Talaq to practices like polygyny and nikah halala. It also opens the door to progressive changes to Indian law, like the abolishment of Section 295(A) and the adoption of a Uniform Civil Code. In the worst case, it risks the newly awakened Hindu majority emulating the "might makes right" precedent set by their former Muslim and Christian colonisers — replacing misdeeds like the destruction of temples, forced conversions, and "Love Jihad" with destruction of mosques, ghar wapsi, and "Bahu Lao, Beti Bachao."

What anti-CAA Indian Muslims and their secular allies, domestically and abroad, have failed to acknowledge is that there would be no basis for the act in the first place if their co-religionists in neighboring nations were not so enraptured by illiberal theology and hell-bent on persecuting those following the Dharmic (and even other Abrahamic) traditions. Despite its imperfections, CAA addresses a real, pressing regional need, and failing to acknowledge this has damaged the credibility of the groups protesting the act. By protesting so vehemently against the relatively benign provisions of CAA, these groups risk becoming the boy who cried wolf. While frustrations at the gradual erosion of political power is understandable, they should take care to pick their fights more carefully in the future. Instead of CAA, they should have saved their political capital for a truly unjust bill. If that time should ever come, Indian Muslims will require as much credibility and support as possible to ensure victory in such a battle. Put simply, CAA was the wrong hill to die on.