Adieu Nikhil Pai
Mangalore Today News Network
By Kudpi Rajanikanth Shenoy

Mangaluru, April 23, 2019: With immense shock I came to know about the sad news of Nikhil M. Pai of The 3 Hungry Men fame passing away on April 14. He decided to end his life by committing suicide, which does not suit his happy go lucky nature and was hard to believe, but news reports and feedback from common friends confirmed the news. I lost a good foodie friend as well as a creative cartoonist.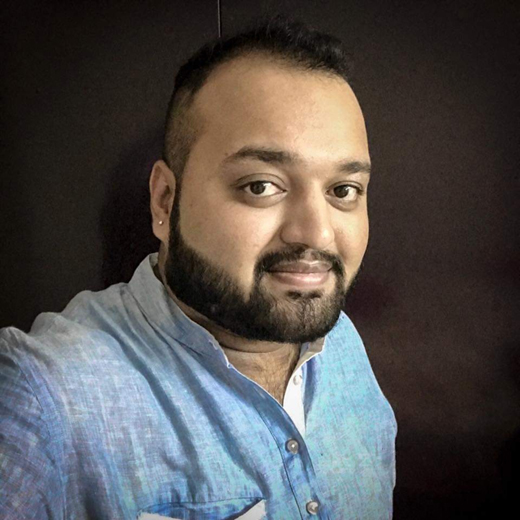 My last conversation with Nikhil was on March 23 2019, when he needed info about healthy ingredient alternatives in making cutlets. He was already into a health food movement inspired by his friend Colin Vernon D'souza, and both had reduced weight considerably through strict regimen.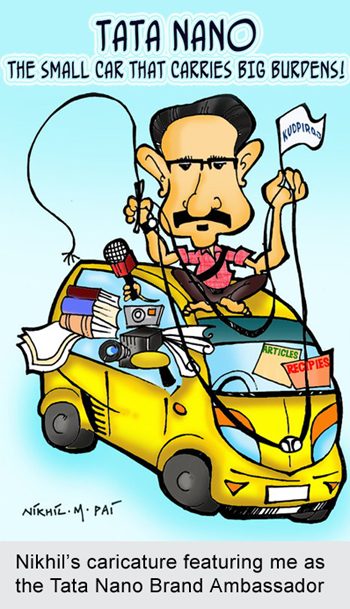 Here is the conversation between Nikhil and me:
Nikhil: "Maam any recipe for mix veg cutlets without potato. Healthy diet friendly. Plz suggest. Or best binding agent to bind them together egg whites or in veg any option. These will be airfryed."
Me: "Air frying means baking. Cutlets better be shallow fried than air fried. Binding agent is mainly soaked squeezed bread."
Nikhil: "Sure"

I first came to know Nikhil as a member of our Orkut group 'Amchigele Bindaas Community' and later on Facebook, another group by name 'Broad Minded Konkanis'. He was very close to me since year 2009 when I first met him in person during Mangaluru Rathotsava in Car Street.

He was almost in final year of his studies at St. Aloysius College, more into cartooning those days. He had opened a graphics office in Car Street for some time. After I became Tata Nano Brand Ambassador in year 2010, he drew a cartoon of me, then in year 2013 he drew a caricature for my father's drama CD cover which also became the cover picture of the drama book published by Karnataka Konkani Sahitya Academy.
He was a talented cartoonist, but had varied interests. He used to train kids in cartooning and held workshops in schools and charitable organisations. He was event manager for some time in partnership with RJ Sudeep Shenoy. I had given them a business reference when the 5th birthday of my neighbourhood twins Pratham and Aadish was celebrated some years ago. They had done a good job with it.

He started food and restaurant review collaborating with Colin and Rajat Rao under the name 'The 3 Hungry Men'. 3 Hungry Men became talk of the town soon and their reviews attracted people. This inspired Nikhil to come out with their own website and also host eating competitions they called 'Hogathon'. Rajat quit the team and for some months 3 Hungry Men were reduced to 2. Chef Vikas Khanna had passed a witty remark in the video about the two hungry men eating the third one!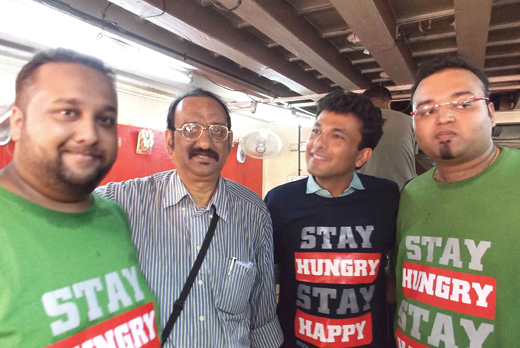 (From right) Nikhil seen with celebrity chef Vikas Khanna, Kudpi Raj and Colin after the video shoot for the TV programme 'Twist of Taste with Vikas Khanna'


Colin was mainly responsible for my indulgence in Twist of Taste with Vikas Khanna, Nikhil approached me and made connection with the creative team. He also facilitated video shoot at Gyp Gyp Gy Kori Rotti factory in Baikampady. Returning the favour, I spoke to Shailesh Bhat and arranged for the 3 Hungry Men Buns Eating Competition featured in Twist of Taste with Vikas Khanna at Shailesh's Kusum Lunch Home, Car Street.
Enter Sanjay J. Kamath, and the 3 Hungry Men went full steam ahead. They expanded their activities and started reviewing food in Delhi, Mumbai, Kolkata, Chennai, Hyderabad, Bengaluru and other metros, also reviewed quite a few restaurants abroad. So at global level they cast their own identity as honest reviewers.

Nikhil was the main person who had the touch of art and maintained the website well, though in recent past The 3 Hungry Men was not as active as it used to be, perhaps two of them going on crash weight reduction regimen and also that Nikhil settled down with marriage and he was already helping his father run their petrol pump Deepak Sales and Service Station in Baikampady Industrial Area, Mangalore.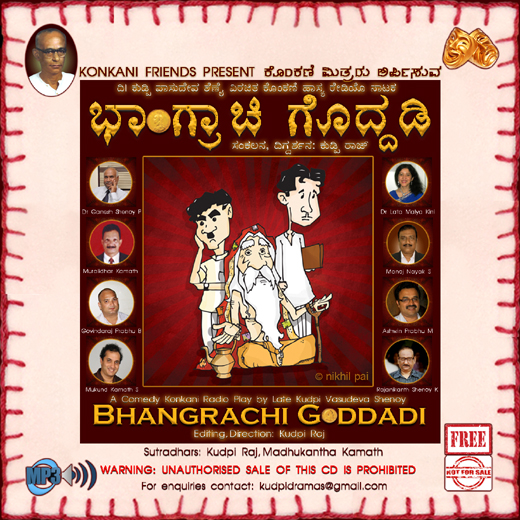 CD cover of Konkani drama 'Bhangraachi Goddadi' bearing Nikhil's illustration.


I remember Nikhil telling me that at local level restaurant review is not very encouraging, as some restaurants would pressure them for positive reviews in spite of sub standard food and bad service. He also complained about poor reimbursement of expenses they incur during food review. They just did not review food, but also presented a framed or laminated certificate for the restaurants to display!

Last year Nikhil lost his father, he was sounding a bit depressed soon after that. However he recovered from the shock soon, and managed to run their petrol pump alone, also indulged in other activities. It is still a mystery what made him take such a drastic step and end his life within three decades of being active in this world.
There won't be another Nikhil to do justice for The 3 Hungry Men. May he rest in peace. May his family members have the strength to bear the loss.