A Vaastu House
Mangalore Today News Network
By Dr. G. Shreekumar Menon, IRS (Rtd)

Mangaluru, March 12, 2019: Upon completion of my probation, I was posted in Madras Custom House as an Assistant Collector. During this time the Chief Minister of Tamilnadu was the popular film star Dr.M.G.Ramachandran (MGR). His health was continuously deteriorating, though he was attending office. I had lots of opportunity to be of service to him for his medical requirements. My interaction was through the Tamilnadu Chief Secretary. One day he called me and told "CM wants to thank you for all your efforts. He has instructed me to ascertain from you whether you want a flat or a housing site at government rates?" Though I pleaded with him that I did not want anything, he sternly told me that nobody refuses the CM, especially MGR. He disconnected the line by telling me to inform my requirement the next day itself. I was in a quandary, I was too young to think of a house and had no idea of settling down at Madras (now Chennai). My family members were not in favour but a subordinate officer gave me a sagacious advice "Sir, everybody does not get this kind of offer, it comes only rarely in a lifetime, grab it, if you don't need it sell it off, it will never be a loss." I thought that was a sane piece of advice, accepted it and conveyed to the Chief Secretary my desire for a small plot of land. Events moved with lightning speed thereafter. I got a plot of land in a prime posh locality for a mere song.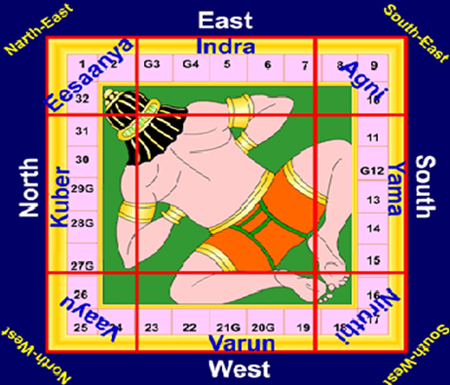 However,from the time the plot was registered in my name, life took a different turn altogether. All kinds of tensions, problems and worries beset me. Along with this newly acquired tensions, I took a bank loan and embarked on a house construction. An architect designed a beautiful building, and construction started thereafter. But the worries and tensions were only mounting aggressively giving me sleepless nights. When the house was fully completed I got introduced to a Vaastu expert very accidentally. That was the first time in my life I had heard about a term called "Vaastu", and was duly enlightened that it was the ancient science of house Construction. I requested him to see my new dwelling place, whereupon he readily agreed. One glance at the house and he told me sharply "you will not sleep in this house even for a night". I was shocked and rendered speechless, and he gave me a long list of defects that made the house unfit for living. He virtually suggested that I should demolish the building and construct afresh as per

Vaastu guidelines!
I pleaded my inability as this house itself was built on bank loan and exorbitant interest. Anyway, I could not accept his costly advice, and true to his words a sudden transfer order took me out of Madras (Chennai), thereby fulfilling his prophecy that I would not be able to sleep even one day in that house.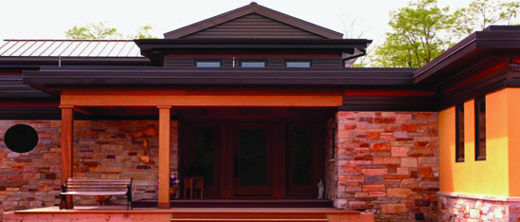 Thereafter, I got intrigued about 'Vaastu' and decided to study the subject, so got a whole lot of books on Vaastu, Feng Shui and on Astrology also. Soon, I developed enough proficiency to give Vaastu advice and tips to other house building colleagues and friends! My unsolved worries and tensions took me to various Astrologers, palm readers, Naadi readers, ink readers, tea cup readers and face readers that my family members used to tease me, that I could compile a directory of Who's Who in Astrology! But, all the Astrologers were unanimous that there was a problem in the house, and many advised me to sell it. But there was stiff opposition from my family members, many of whom did not believe in Astrology or Vaastu.

One day I had a chance encounter with a very aged Namboodiri priest. I sought his guidance for what appeared to be an intractable problem. His astrological erudition was astounding and he extricated even the minutest events of my life from my horoscope, with as much ease as reading a newspaper! When I sought his help for some remedial solution to tackle the Vaastu problem of my house, he gave mea sane advice. He told me there are four reasons why he does not prescribe any remedial rituals. First, the scriptures enjoin upon the priest not to think of any monetary reward. If even a thought or desire enters the mind to make money, then the complete effect of the ritual is lost instantly. In this age whom can we get who is not desirous of making money? Therefore any remedial ritual commenced with the idea of making money will be doomed to failure. Second, many remedial rituals demand authoritative knowledge of the scriptures. In the present age a vast majority of the priests have only a scanty knowledge. What is the use in their doing half-baked rituals, or inappropriate rituals? To make up for the deficient knowledge, they put up a grand spectacle of lights, flowers, fruits and even fireworks.It becomes just a show to please the eye. Third, many of the ingredients needed to perform rituals are no longer available. For example, the musk of the deer is a vital ingredient in many rituals, but it is not available. The priest would be compelled to perform the ritual without the vital ingredient, thereby giving zero effect. Fourthly and lastly, many of the available ingredients are synthetic or adulterated. For example it is nowadays hard to get pure cow's milk, ghee, camphor and oil. Hence what is the point in performing rituals with adulterated or substituted stuff? He point blank told me that if you feel the property is not lucky for you, sell it, buy another property and build a new house as per Vaastu. Why do an inappropriate remedial ritual,and, when it fails to solve the problem, the science will be faulted? For the greed and ignorance of the priest the science would be vilified as 'superstition'. At last wisdom dawned on me, I thanked the sagacious priest profusely and proceeded to do as advised by him. I sold the property and got peace of mind.

It is sad to see how much we disdain the ancient knowledge embedded in our scriptures, and proceed to demolish traditional houses only to construct huge concrete monstrosities, give them an Anglo-Saxon name, and loot the common man. Most of the present day structures pay scant attention to the proper placement of the elements of energy like wind, fire, water and cosmic energy. That is why there is so much of anger and restlessness and violence in society. Contrast this to the Chinese and Japanese who methodically follow the Feng Shui principles, even today, in all their constructions and enjoy great prosperity.
---
Dr.G.Shreekumar Menon IRS (Rtd)
Former Director General, National Academy of Customs, Indirect Taxes and Narcotics
& Multi-Disciplinary School Of Economic Intelligence.
Fellow, James Martin Centre For Non Proliferation Studies, USA.
Public Administration, Maxwell School of Public Administration, Syracuse University, U.S.A.
AOTS Scholar, Japan

He can be rached at www.shreekumarmenon.com