A New and Blank Slate - 2017
Mangalore Today News Network
Mangaluru, Dec 31, 2016: The year ahead is a blank slate, a new one, a white page. The events to come are offstage, waiting in the wings. You have an opportunity to re-engineer, to reinvent, to restructure your life. So let's start the makeover, the new you.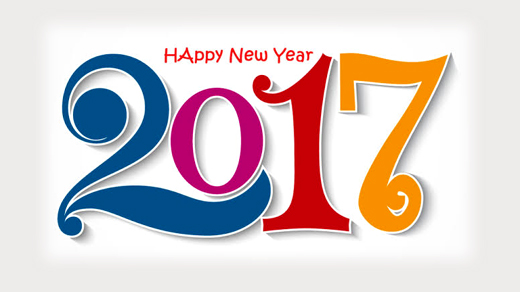 Remember your dreams, your aspirations, things you have always wanted to try, to learn. Listen carefully to yourself. Talk to a friend. Take notes. Look at the four quadrants of your life – family, work, social and personal.

Start with 'personal': Before you are a parent, a team member, an elder, you are a person. Usually, people give their own needs the lowest priority. Here are a few suggestions:

Personal goals
Improving health, eating healthy, exercising daily by going for a walk for atleast 45 minutes. Practicing yoga, meditation. Make friends with a young doctor. Find a new hobby or go back to an old one.

Family
Spending more time with family, doing more fun things together, having meals together at least once a day without the distraction of TV, cell phones or newspapers. When you can talk and listen to members of the family, even the small children.

Work
Expanding your sphere of influence, attending training programmes. Reading and trying to improve your wealth of knowledge, or learning by being attentive to other people.

Social
Keeping in touch with the extended family, Meeting old friends. Becoming involved in an NGO or neighbourhood organization to help others, while you spend your spare time usefully. Be decisive do not postpone taking decisions.

During the coming year, identity your new work life balance. Approach it like a menu. See what you want to add and what you want to remove

Study your life for strengths, weaknesses, opportunities and threats. Pay attention to what is happening to the environment around you. Perhaps a new opportunity awaits in the wings. Be prepared to grab it as walks past!

Many may tell you money is not important. I disagree. You need to fuel your goals with the liquid stuff. What are the new skills you need to operate in the changed environment? Get the training required. Get organized. Get networked. You will need a lot of help to make things happen. Make a plan. Find a way to measure progress and readjust as you go along to reach the goals you have identified. Get set for the New Year!
By Dr. Rekha & Jai Shetty

---
2016 points to shockers in 2017

When 2016 began, nobody would have imagined it would turn out to be a spine-chiller of a year.

Amid worst fears and high hopes, four significant events occurred that made all the so-called pundits appear foolish. First, Brexit happened: the Briton's blow for xenophobia. It was a thumbs down for the supporters of globalisation. Indian markets weren't affected much although India Inc. wasn't quite in its favour.

November arrived with a startling surprise. Donald J. Trump was declared the POTUS despite all the predictions pointing to Hillary Clinton as the first woman President of the United States. Sadly, she couldn't break the glass ceiling although the so-called election experts and the mainstream media had consistently cheered for her.

Thirdly, even as India was shell-shocked over Mr. Trump's win, another bombshell was about to fall on every Indian household. Prime Minister Narendra Modi announced the demonetisation of Rs. 500 and Rs. 1,000 notes, in a sudden announcement, post-midnight. Many hoarders of black money suffered heart attacks and Opposition parties made a fuss while the Bharatiya Janata Party scored at least some brownie points, to the dismay of its rivals.

Finally came a nightmare for the people of Tamil Nadu as its Chief Minister, the beloved 'Amma', left the earth leaving her devoted admirers in despair. Jayalalithaa lost her battle of life in spite of the prayers of millions of her well-wishers. Her death was a loss for Tamils. The nation can also be said to have lost one of its brave daughters.

This year has been a scary roller coaster ride, resulting in experiences that are unforgettable for all, unforgivable for a few, and unfathomable for many.


New Year's Day in India.
New Year's Day according to the Gregorian calendar (January 1) is one of the popular occasions in India. Many people throughout India celebrate this occasion with loved ones and/or in large gatherings.

People celebrate:
People in all parts of India dress up and are out to have fun - activities such as singing, playing games, dancing, and partying are populat. Night clubs, movie theatres, resorts, restaurants and amusement parks are filled with people of all ages in celebration mode.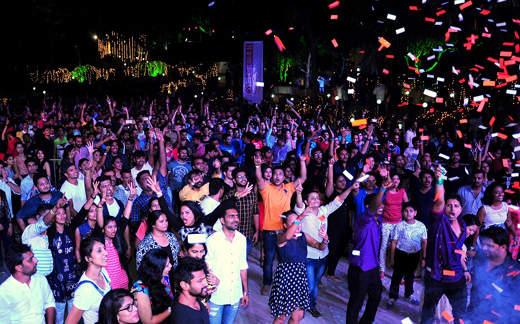 People greet and wish each other Happy New Year. Exchanging messages, greeting cards and gifts are part and parcel of the New Year celebration. The media covers many New Year events which are showcased on prime channels for most of the day. People who decide to stay indoors too apart from New Year shows for entertainment and fun. The age-old tradition of planning new resolutions for the coming year is a common sight. A few of the most popular resolutions include losing weight, developing good habits, and working hard.

Larger cities such as Mumbai, Delhi, Bangalore and Chennai organize live concerts which are attended by well-known personalities and celebrities. Large crowds gather to attend such shows, while some individuals prefer to celebrate with their close friends and family members. The fun filled occasion is considered a great opportunity to get closer to the loved ones in your life and to revive contact with lost friends. The idea is to wave goodbye to the year gone-by and welcome the New Year in the hope that it will invite truckloads of happiness and joy in everyone's life.

The Back drop:
The New Year signifies that the time has arrived to bid farewell to the by-gone year and to welcome the New Year. Traditionally, the New Year was celebrated on the first of March every year. However, this date was switched to January 1 as it is considered to have a fitting significance. With the growth of the western culture across the globe, New Year's Day on January 1 in the Gregorian calendar has been one of India's many celebrations. There are different opinions as to when New Year's Day that falls on January 1 in the Gregorian calendar was first celebrated in India. Some say that it was observed when the British colonized India while others say that its popularity bloomed only after the 1940s.

It is important to note that different calendars are used among different groups in India so the New Year is celebrated at different times, based when it is marked in these calendars. This article is about New Year's Day in the Gregorian calendar, which is celebrated worldwide and falls on January 1. Other New Year's dates include Diwali (Hindu calendar).

Burning the Old man:
As the New Year approaches, there is so much to leave behind and let go off before the old year ends. The stress of work, the negativity you faced during the year, the bad thoughts and all other difficulties that the year may have seen are just a few of them. The more positivity you take into the new year, the more it will bring to you. And what better way to do this than to bring in the new year by burning the old man.

While most people watch it happen almost every year, the significance behind this tradition is known to few.

Made of hay and clothed, the old man represents all the sorrows of the year gone by that are to be burned away before the new year begins. Commonly referred to as Mr. Old Man or Old Man Gloom, the effigy burning symbolizes the burning of all the gloom the previous year contained. Originating in Santa Fe, New Mexico, the tradition dates back to 1924 and sees about 50,000 spectators.

The tradition also allows people to write notes expressing their reasons for sorrow and place it around the man so that it burns along with him. Leaving no room for any negativity to be carried forward into the next year, the tradition is the perfect way to end the year and bring as much joy to the new year as is possible.