Mangaluru: H1N1 toll up in Dakshina Kannada & Udupi
Mangalore Today News Network
Mangaluru, July 02, 2015: According to reliable reports, H1N1 - influenza has claimed two lives in Dakshina Kannada last week. The toll now goes up to 13 in the district since January 2015, as given by Health Department officials.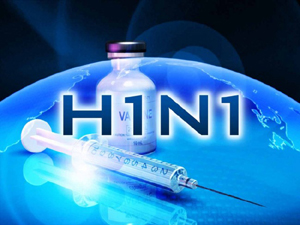 According to District Disease Surveillance Officer B.V. Rajesh, a 58-year-old woman from Maripalla village and a 21-year-old woman from Madantyar village in Belthangady taluk died of H1N1 in the last week of June 2015. Dr. Rajesh said, they had suffered from cough and cold and later developed breathlessness.

It was on June 21 and June 22 that the two were found positive for influenza. Dr. Rajesh said that the 58-year-old woman failed to recover from the viral influenza and died a few days ago.

Dr. Rajesh said there was delay in getting treatment for the 21-year-old woman. The woman, who had cold and fever, was taken to different hospitals in the area before she was brought to a private hospital in Mangaluru on June 22 where she was found positive for A(H1N1). By that time, the influenza had reached an advanced stage and the treatment given had little effect. Following the two deaths, medical treatment was given to family members who have been in close contacts with the victims.

Dr. Rajesh said that since January, 170 persons tested positive and of these, 62 persons are from the district. Of the 13 persons who died of the influenza, six are from the district, he added.

Udupi : Speaking to media here on July 1, Rohini, District Health and Family Welfare Officer, stated at least five persons of influenza A(H1N1) from January 1 to June 30 this year in Udupi district. The Family Welfare Officer said that 334 persons were tested for A(H1N1) between January and June. Of these, 64 tested positive. In June, 31 persons were tested, of whom three were found positive.

Of the three, two persons, a 72-year-old person from Udupi and a 33-year-old person travelling from Mumbai to Lakshadweep, died on June 4 and June 24, respectively. The other person was receiving treatment at KMC Manipal. The District Government Hospital, the Community Health Centres and the Primary Health Centres had adequate stock of Tamiflu tablets to tackle the disease.

Isolation wards for the treatment of A(H1N1) had been created at the District Government Hospital (10 beds), all Taluk Government Hospitals (five beds each), and the Kasturba Hospital (10 beds) in Manipal. The Kasturba Hospital also had an exclusive four-bed ICU for A(H1N1), she said.

Dengue : Dr. Rohini said that 479 persons had been tested for dengue from January to June. Of these, 108 had tested positive. Of the 188 persons tested in June, 79 were found positive for dengue.

Malaria : As regards malaria, blood smears of 94,407 persons had been taken between January and June. Of them, 526 tested positive. In June, 16,955 blood smears were taken. Of them, 153 tested positive. They were all receiving treatment.

Most of the dengue and malaria cases were reported from urban and suburban areas of Udupi city.
Write Comment
|

E-Mail
|

Facebook
|
Twitter
|

Print