Who killed Tipu Sultan? Fresh controversy ahead of elections in Karnataka
Mangalore Today News Network / NDTV
Bengaluru, Mar 23, 2023: Karnataka, heading for elections in a matter of weeks, is embroiled in a fresh controversy over Tipu Sultan, the 18th Century ruler whom the BJP has converted into an election issue. The party, which is pitching its icon VD Savarkar against Tipu Sultan in a battle of perception, recently made an effort to draw in the politically powerful Vokkaliga community by upholding claims that it was not the British and Maratha army, but two Vokkaliga leaders who had killed Tipu Sultan. While a prominent religious leader has poured cold water on the plans, the BJP refuses to step back.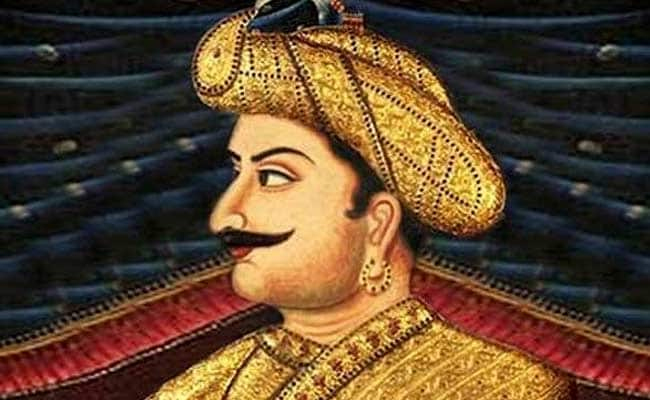 Claims from a section of people in the old Mysuru belt that Tipu Sultan was killed by the two Vokkaliga chieftains Uri Gowda and Nanje Gowda was converted into a play based on the book Tipu Nijakanasugalu (Real Dreams of Tipu) by Addanda Cariappa.

Though it has been contested by historians, the claim had been backed by some BJP leaders, including Vokkaliga leaders CT Ravi, the party's national General Secretary, and ministers Ashwath Narayan and Gopalaiah.

BJP leaders like Union Minister of State Shobha Karandlaje and Ashwath Narayan are also among those who claim there is historical evidence about Uri Gowda and Nanje Gowda.

The Vokkaliga community has so far been supporters of the Congress and the HD Kumaraswamy's Janata Dal Secular. Leaders of both parties maintain that Uri Gowda and Nanje Gowda did not exist and might just be fictional characters.

Earlier this week, the state's Horticulture Minister Munirathna, a producer-turned-politician, announced a movie on the subject. He said his studio was registering "Uri Gowda and Nanje Gowda" as the movie's title.

On Monday, Nirmalanandanatha Mahaswamiji, the chief pontiff of Sri Adichunchanagiri Mahasamsthana Math -- highly regarded by the dominant Vokkaligas -- stepped in.

The pontiff has decreed that information, edicts and historical records about the alleged killers of Tipu Sultan be gathered and submitted to the mutt, before any decision is taken in this matter.

He also met Mr Munirathna, and asked him not to go ahead with the project.

"At a time when there is no clarity on the historical background, it is not right to make a cinema on the two personalities who represent a community," the Swami was quoted as saying by news agency Press Trust of India.

"I have also told him (Munirathna) as to why it is not right. After realising things, he said he has no intention to hurt anyone and assured he would not make any effort in this direction, not just for now but never in the future," he had added.

The minister has said he is unable to ignore the request.

Chief Minister Basavaraj Bommai, who is battling on many fronts including corruption charges, appears to have distanced himself from the controversy. "Research will show reality," Mr Bommai has said.

Asked to comment on Uri Gowda and Nanje Gowda recently, State Health Minister Dr Sudhakar, tongue firmly in cheek, said, "I know only the former PM HD Devegowda"

Ahead of the election, several BJP leaders have been making provocative comments on Tipu Sultan targetting the Congress, who, the party claims, has been championing the Mysore ruler.

Last month, Karnataka BJP's chief Nalin Kateel, known for his controversial comments, appealed to people to "kill" all "ardent followers" of Tipu Sultan. The descendants of Tipu Sultan, he has declared, should be chased out and sent to forests.

The right-wing in the state sees Tipu Sultan as a bigoted tyrant who forcefully converted thousands. But his birth anniversary was celebrated for two consecutive years by the erstwhile Siddaramaiah government, which saw him as one of the earliest freedom fighters.
Assembly elections are due on 224 seats on Karnataka in April-May, in which the BJP is hoping to win a second straight term in power.