Netaji Subhas Chandra Bose died in plane crash, confirms Japanese probe report
www.mangaloretoday.com
New Delhi, Sept 1, 2016: While mystery surrounding Netaji Subhas Chandra Bose's death continues to baffle millions of Indians till date, an unreleased Japanese government probe had confirmed that the iconic Indian leader died in the plane crash in Taipei on August 18, 1945.

The findings of the Japanese government report, which would be released later this month, reinforces the view of earlier investigations and official reports regarding Netaji's death.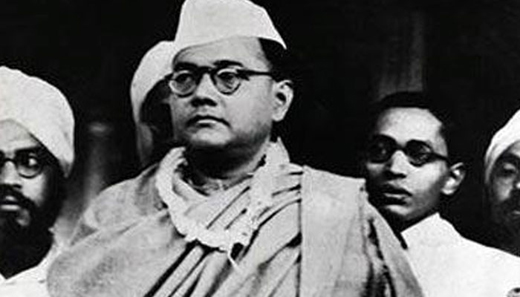 Netaji's family members and his Germany-based daughter Anita Pfaff now want India to bring his ashes from Tokyo to India.

Pfaff had earlier this year expressed her displeasure that many in India continue to believe "asinine" theories that he survived the crash, according to Hindustan Times.

The Japanese government report titled 'Investigation on the cause of death and other matters of the late Subhas Chandra Bose' comprising seven pages in Japanese and 10 pages in English.

The report reached the conclusion that Netaji met with an air crash at Taipei on 18 August 1945 and died in a hospital there the same evening.

The report adds, "Immediately after taking off, the airplane in which he (Bose) rode fell to the ground, and he was wounded."

'About 3.00 pm, he entered the Nanmon Branch of Taipei Army Hospital... and about 7.00 pm he died,'' it adds.

The findings also state that on August 22, he was cremated at the Taipei Municipal crematorium.

From January, the Narendra Modi government began declassifying hundreds of files related to Bose, following demands by members of his family and others. A section of the family and others maintain Bose survived the crash and lived incognito in India for several years.

Ashis Ray, the London-based grand-nephew of Bose, said, "This is yet another decisive breakthrough. There is now no reason why the Government of India should not accede to Bose's daughter Anita Pfaff's request to transfer her father's ashes from Tokyo to India."

The report was said to be completed in January 1956 and submitted to the Indian Embassy in Tokyo, but since it was a classified document, neither side released it.