Bengaluru-Mysuru Expressway turns into river after heavy rain batters Karnataka
Mangalore Today News Network
Ramanagara, Mar 18, 2023: The Bengaluru-Mysuru Expressway in Karnataka, inaugurated by PM Narendra Modi six days back, turned into a lake after heavy rain lashed Ramanagara, leading to a few bumper-to-bumper accidents and crawling traffic on the highway. Pointing at official apathy and neglect, enraged people said the Expressway, built at Rs 8,400 crore, should have been opened only after it was ensured that it had been fully completed and the water wouldn't stagnate.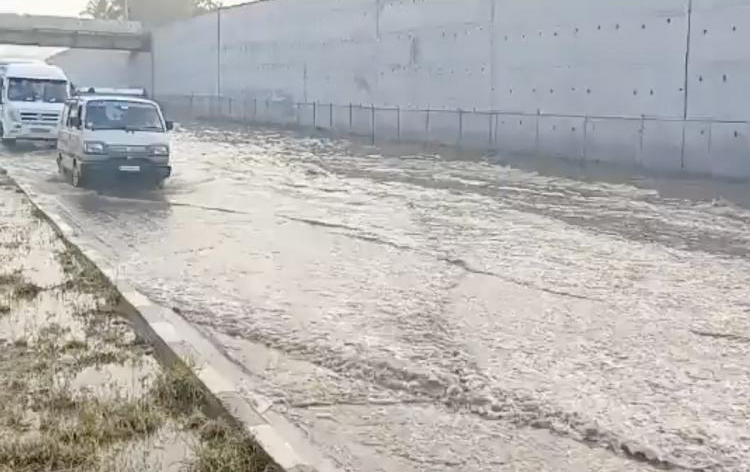 A Ramanagar resident pointed out that waterlogging was so severe that a car got stuck in the middle and a lorry hit it from the back on the highway. Another person said that due to the heavy rains, his vehicle was submerged in the water, and he had to turn off the engine. Some commuters criticized the state government for the ordeal they had to face after their vehicles got damaged.
Many parts of Karnataka were swamped following heavy rains in the districts of Ramanagar, Chincholi, and Kalaburagi.

On Friday, hailstones and rain battered the city of Kalaburagi. The roads were covered with hailstones. People said that the roads of Kalaburgi looked like those of the Kashmir Valley briefly due to the hail-covered white roads.
Courtesy: India Today