RTI query results in Rs 1.87 cr recovery from toll operator
mangaloretoday.com/IT
Bangalore, March 23: An RTI application from a citizen helped National Highway Authority of India to detect overcharging of toll on a Bangalore toll plaza resulting in recovery of Rs 1.87 crore.

The applicant P A Burge, in his application, stated that he wants to know the reasons for which the user fee was being charged at Rs 20 and Rs 40 whereas it should have been Rs 15 and Rs 35 respectively.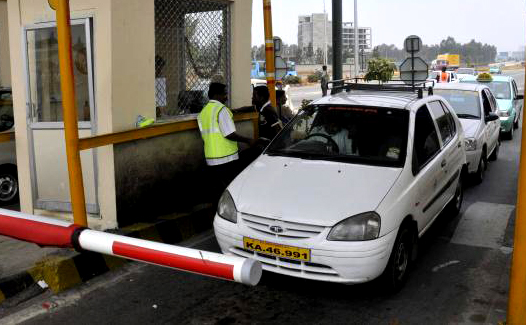 Soon after his RTI application landed in the NHAI offices, a surprise check was carried out Hattargi user fee plaza which showed the commuters were indeed charged extra.

"The respondent stated that the issue of imposing penalty for excess collection toll fee by toll collecting agency has been taken up with NHAI Headquarters and an amount of Rs 1.827 crore has been recovered for the same. The excess amount of toll fee collected by the agency has also been refunded to NHAI by the toll collecting agency," Information Commissioner Yashovardhan Azad noted in his order.

He said the fact that the appellant's RTI application made the officials of the NHAI to investigate into the matter and to stop the excess collection of user fee from passengers, is commendable.

"This not only led to the recovery of the amount of 1.827 crore along with interest to the NHAI but notice boards came up on all toll booths, displaying that the excess user fee of Rs 5 can be collected by the passengers, after producing proof of identification and excess fee charged," he said.

Azad said the Commission, therefore, appreciates the fact that the complainant has raised a very pertinent and an important issue involving public interest through his RTI application, which has been promptly redressed by the public authority.