Kerala youngsters bring affordable purifier to air pollution problem
mangaloretoday/Yahoo
New Delhi, Nov 17: They are two youngsters from Kerala who are now offering a solution to the air pollution in the national Capital. Meet Geevarghese Thomas, 25, and Abhilash John, 25, the two entrepreneurs who have come up with perhaps the cheapest air purifier in the world, priced at just Rs 2,500.

Fresh out of college, these youngsters stood up to a personal health crisis. Rather than hoping for someone else to come to their rescue, these young men took it upon themselves to find a solution to the asthma suffered by Thomas.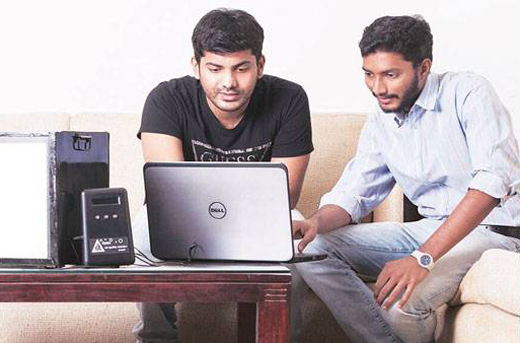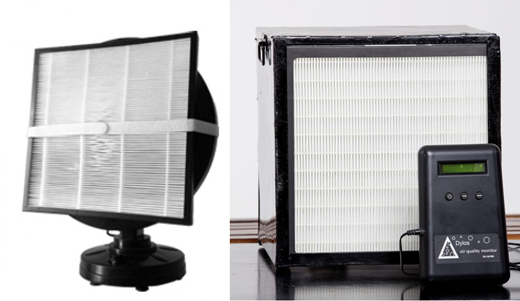 DEVELOPS AFFORDABLE AIR PURIFIER

Thomas, who hails from Thiruvalla in Kerala, completed his schooling from Jawahar Navodaya Vidyalaya before moving to Delhi. In 2012, he completed his graduation in Economics from the Delhi University. He then began preparing for the civil services examination. But then came winter of 2015 when Thomas got afflicted with asthma. When he consulted the doctor, he was advised to use air purifier.

But Thomas's search for an affordable air purifier went in vain - there was nothing below the price of Rs 30,000 in the market. It was then Thomas realised the urgency to come up with a solution to the problem. Air pollution was not just affecting him, but the common man as well. He thought of doing something about it.

SUCCESSFULLY LAUNCHED A TECH-STARTUP

Thomas discussed the idea with his schoolmate Abhilash John, who hails from Adoor in Kerala. After completing his BTech in industrial engineering from College of Engineering, Trivandrum, John had also moved to Delhi and successfully launched a technology start-up.

DEVELOPS PURO MODEL

After a bit of research, the duo realised that a HEPA filter and a fan is what it all needs to make an air purifier. Soon, they came up with a air purifier and named it PURO model. After beginning to use their own air purifier, Thomas stopped taking medicines for his asthma. Soon they spread their idea among their friends and that resulted in the launch of Saafair.com in October 2016.

LOOKING FOR CAPITAL

From March 2016, both of them are working tirelessly to make air purifiers affordable for the common man. They believe in working for the betterment of society. "We sold over 200 purifiers in one month. Now we are finding it difficult to cater to the rising demand because of our limited resources. We are looking for investments from those who want to bring a change in the society," Thomas told Mail Today.

FOUNDED SAAFAIR

The duo founded SaafAir, which is a social enterprise involved in manufacturing affordable air purifying solutions, banking on the same technology which the big brands use.

HOLISTIC SOLUTION

"We are promoting a holistic solution to the rising air pollution by using air purifiers, N95 masks, air cleaning plants, HEPA filters and activated carbon filters. We are proudly promoting the cheapest air purifier available in India, Saafair PURO. Our mission is to promote holistic and affordable solutions to the menace of pollution and to work towards a sustainable environment," said John.

Write Comment
|

E-Mail
|

Facebook
|
Twitter
|

Print