After Meghna Patel strips for Narendra Modi, Tanisha Singh bares all for Rahul Gandhi
www.mangaloretoday.com
New Delhi, Feb 13, 2014: The battle of votes seems to have now turned into a battle of stripping now. After Gujarat based actress Meghna Patel stripped to show her support for Narendra Modi, Tanisha Singh has come forward to pitch for Congress scion Rahul Gandhi in the similar manner.

Just two days before, Meghna Patel had gone completely naked for her Modi shoot and covered her modesty with nothing but lotus flowers which is the symbol of Modi's Bharaiya Janata Party. Now giving Meghna Patel a tough competition is Tanisha Singh who covers her bare essentials with a Rahul Gandhi poster.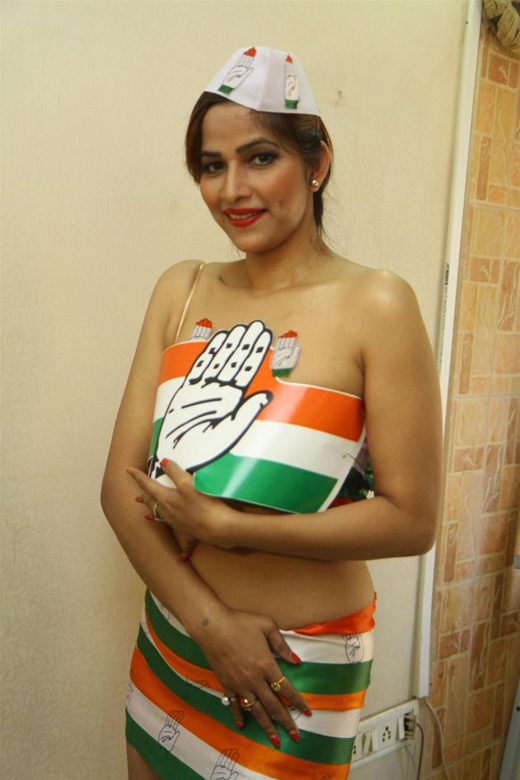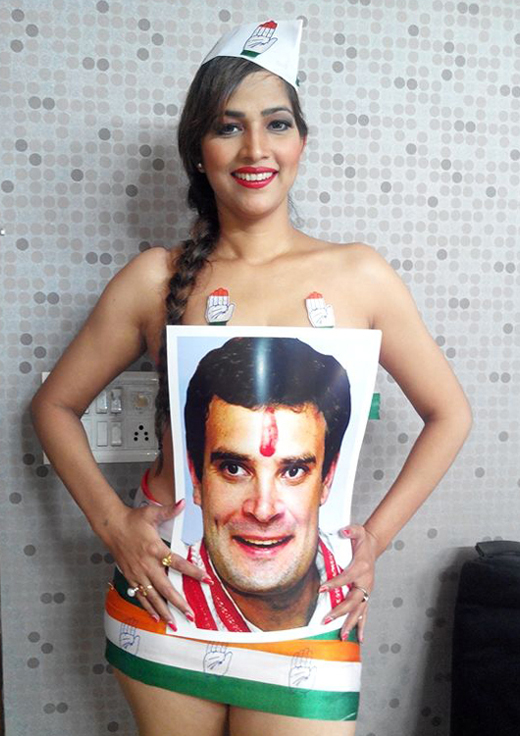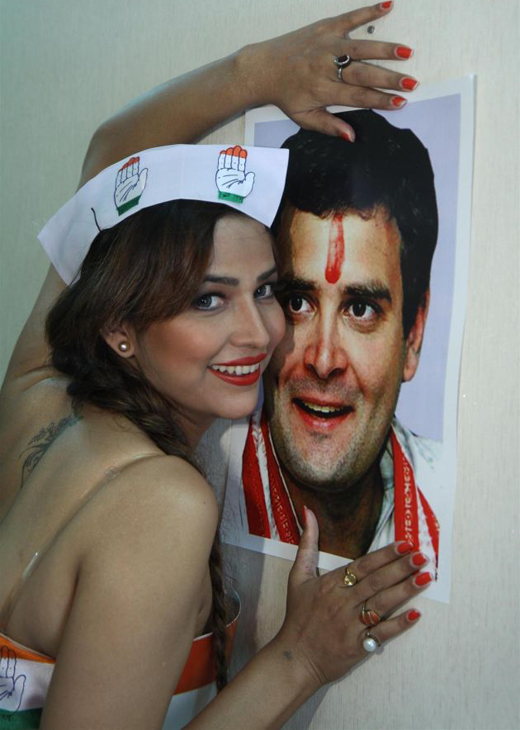 Not to forget, Tanisha Singh had copied Lady Gaga's meat dress a few days before which did not go down well with her fans. Tanisha had covered herself in a goat meat dress like Lady Gaga which failed to get her the desired attention.

It seems the stripping trend once started by Poonam Pandey during the cricket World Cup has now been adopted by wannabe hotties to show their support for their favourite politicians.

However, neither Narendra Modi nor Rahul Gandhi has come forward to praise the hotties.