Monsoon arrives in Kerala, says IMD; rain batters several states
Mangalore Today News Network
Thiruvanantapuram, June 08, 2023: The India Meteorological Department (IMD) on Thursday declared the onset of monsoon over Kerala.

On Wednesday, Kerala recorded widespread rainfall activity across different stations.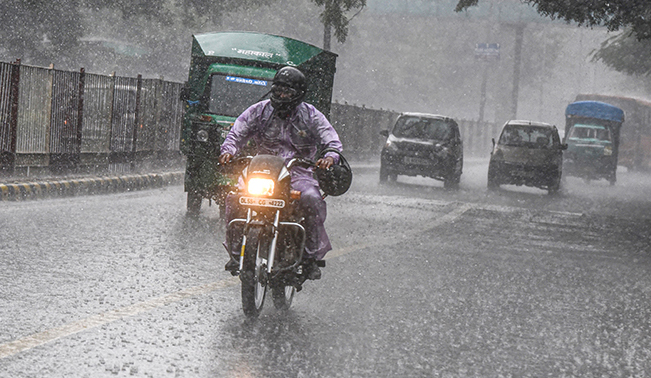 Earlier on June 5, the weather department had said the arrival of monsoon was expected in Kerala in the next two days, with the formation of a low-pressure area over the southeast Arabian Sea and its intensification.

Private forecasting agency Skymet Weather had also said the monsoon onset over Kerala may happen on June 8 or June 9 but it is expected to be a "meek and mild entry".

Skymet had earlier predicted the monsoon onset over Kerala on June 7 with an error margin of three days.

"The southwest monsoon is likely to arrive within this bracket. Onset criteria require stipulated rainfall on two consecutive days over Lakshadweep, Kerala and coastal Karnataka. Accordingly, the spread and intensity of rainfall may match these requirements on June 8 or June 9. However, the onset of the annual event may not be loud and sound. It may only make a meek and mild entry to start with," the private weather forecasting agency said.

The southwest monsoon normally sets in over Kerala on June 1 with a standard deviation of about seven days. In mid-May, the India Meteorological Department (IMD) said the monsoon might arrive in Kerala by June 4.

The southeast monsoon arrived in the southern state on May 29 last year, June 3 in 2021, June 1 in 2020, June 8 in 2019 and May 29 in 2018.

Scientists said a slightly delayed onset over Kerala does not mean that the monsoon will reach the other parts of the country late.

Also, it does not impact the total rainfall over the country during the season.
Courtesy: India Today