Karnataka bandh: Schools, colleges await official decision on closure
mangaloretoday.com/ News18
Bengaluru, Sep 28, 2023: A state-wide bandh has been scheduled for tomorrow, September 29 in Karnataka by pro-Kannada organisations. Nearly all governmental and private services, including taxis and public transit, are anticipated to be impacted by the Karnataka Bandh. Schools and colleges are expected to be impacted and are expected to remain closed tomorrow. However, as of right now, there hasn't been any official announcement on how the state-wide bandh on September 29 would affect schools and colleges. The government authorities will conduct an assessment of the situation at hand before making a decision.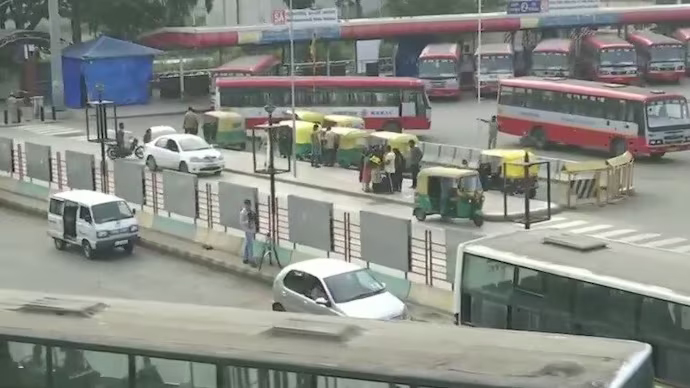 As a show of opposition against the release of Cauvery water to Tamil Nadu, a state-wide bandh has been declared. In solidarity of the bandh, cab services such as Ola and Uber will be suspended on September 29. As a result, commuting throughout the day will become challenging for the general population.

Schools and institutions in the state will close only after an official announcement has been made and conveyed. As per reports, several private schools are also considering the option of conducting online classes on the day of the Karnataka bandh. It is recommended that students and parents remain in contact with the administrators of their specific respective schools/ colleges for any updates on the closure.

To compensate for the academic days lost owing to the bandhs caused by the Cauvery dispute, several Karnataka schools have opted to hold full-day sessions on Saturday, and in some instances even on Sunday for students in higher secondary classes. Several central board schools have reportedly already informed parents that full days of courses will be held on Saturday. Another possible option was to shorten the Dasara holidays, which are generally a 10-15 day break slated in the month of October.

The General Secretary of the Associated Management of Primary and Secondary Schools in Karnataka, D Shashi Kumar, reportedly told Deccan Herald that they were considering reducing the duration of Dasara vacations. He pointed out that the bandh has already cost schools two days worth of classes this month, with September 29 being the third.

According to Shashi Kumar, the only option left is to conduct classes on Sundays and shorten the Dasara holiday.

Meanwhile, in light of the Karnataka Bandh, Bangalore University has also postponed its 58th convocation, which was set to take place on September 29.