ISRO successfully launches rocket carrying key navigation satellite from Sriharikota
Mangalore Today News Network
Chennai, May 29, 2023: ISRO's GSLV rocket carrying navigation satellite NVS-01 was successfully launched from Sriharikota spaceport on Monday. The 51.7-metre tall rocket lifted off majestically from the second launch pad at Sriharikota spaceport, located about 130 km from Chennai. Amid clear skies, it took off at a prefixed time of 10.42 am. Nearly 20 minutes after lift-off, the rocket placed the 2,232 kg satellite in a geosynchronous transfer orbit (GTO) at an altitude of about 251 km.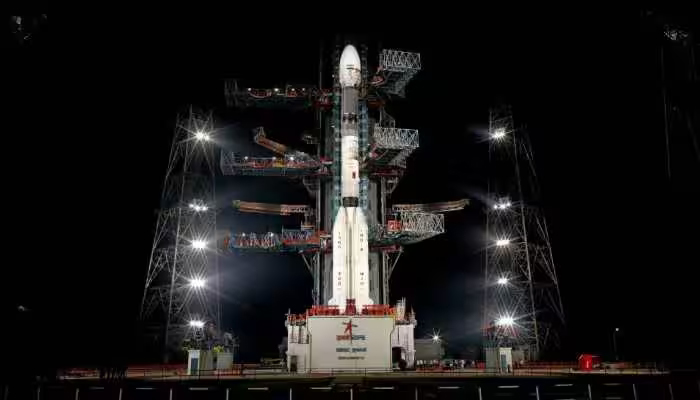 The Indian space agency aims to augment the continuity of Navigation with Indian Constellation (NavIC) services with the launch of the satellite.

The second-generation navigation satellite series is considered a significant launch that would ensure the continuity of NavIC services -- an Indian regional satellite navigation system, similar to GPS, providing accurate and real-time navigation in the country and a region extending to 1,500 km around the mainland.

The signals from NavIC are designed to provide user position accurate to better than 20 metres and timing accuracy better than 50 nanoseconds, ISRO said.

The second-generation satellite would also carry an indigenously developed rubidium atomic clock. Earlier scientists at ISRO had used an imported atomic clock.

ISRO developed the NavIC system to meet the positioning, navigation, and timing requirements of the country, particularly with regard to civil aviation and military requirements.

NavIC was earlier known as the Indian Regional Navigation Satellite System (IRNSS) and is designed with a constellation of seven satellites and a network of ground stations that operate 24x7.

It offers two services -- Standard Position Service (SPS) for civilian users and Restricted Service for strategic users.

NavIC SPS signals are interoperable with the US global navigation satellite system signals, GPS, Glonass from Russia, Galileo (European Union), and BeiDou, China.

Monday's mission is the sixth operational flight of the GSLV with an indigenous cryogenic stage. The mission life of NVS-01 is expected to be better than 12 years, ISRO said.
Courtesy: Zee News