Daily Covid cases cross 800 after 4 months; active infections rises over 5,300
mangaloretoday.com / News18
New Delhi, Mar 18, 2023: Amid concerns over a rise in H3N2 influenza cases, daily Covid cases in India crossed 800 after over 4 months, according to Union health ministry data.

843 new Covid infections were reported in the last 24 hours, taking active cases to 5,389. The country's caseload now stands at 4.46 crore. Active cases now comprise 0.01 per cent of the total infections.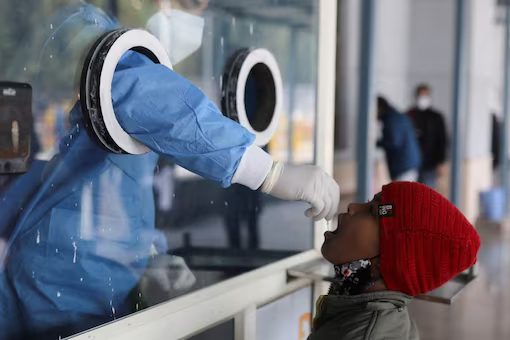 Experts say a rapidly spreading XBB.1 descendant, XBB.1.16, may be the reason for the current spike in Covid cases in India. According to an international platform that tracks Covid variations, this subvariant is becoming more common in at least four nations, including India.

The death toll rose to 5,30,799 with four fatalities, as per the data updated at 8 am on Saturday.

While Jharkhand and Maharashtra reported one death each, two were reconciled by Kerala.

On Thursday, the Centre asked six states — Maharashtra, Gujarat, Telangana, Tamil Nadu, Kerala and Karnataka — to follow a risk assessment-based approach to prevent and contain the spread of Covid-19 infections, citing possible localised spread of the virus.

"There are a few states which are reporting higher numbers of cases indicating possible localised spread of infection," Union Health Secretary Rajesh Bhushan said in a letter to these states.

Bhushan also advised these states to examine the Covid situation at a micro-level and focus on implementing the necessary measures for effective management of the virus.

The Union Health Secretary also stressed on monitoring new and emerging clusters of new Covid cases, influenza-like illness (ILI) and severe acute respiratory infection (SARI) cases in all health facilities or through dedicated fever clinics on a regular basis for detecting early warning signals of the spread of infection.

According to data shared by the Union health ministry, 451 cases of H3N2 have been reported in the country between January 2 and March 5.

So far, at least nine people have died due to the H3N2 influenza virus across the country, with the latest being a 73-year-old man, who died in Maharashtra's Pune.

Amid the heightened risk of the H3N2 influenza outbreak, hospitals across Maharashtra and Delhi have been asked to be on alert.

The Delhi government also issued an advisory earlier this week urging people, especially children and the elderly, to take special precautions and follow Covid-appropriate behaviour.

Maharashtra, Gujarat, Odisha, Karnataka, Puducherry, Tamil Nadu, and Assam are a few states where influenza cases are on the rise.