AAP vs BJP today in Delhi's first civic polls after big merger
www.mangaloretoday.com
New Delhi, Dec 4, 2022: With garbage as a central issue, the AAP is targeting greater control in the national capital as voting for Municipal Corporation of Delhi is held today. The BJP is confident of extending its reign, while the Congress hopes to win back some ground.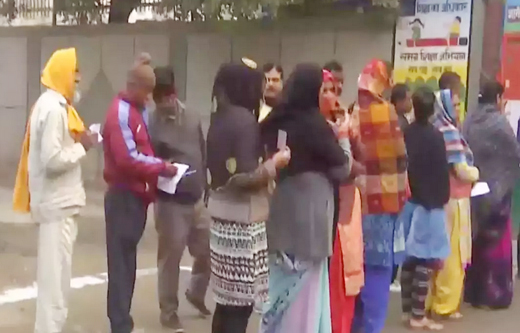 Nearly 1.5 crore people are eligible to vote in the 250 wards, elections to which come as the three MCDs — formed area-wise in 2011 — were reunified and the wards redrawn after the last term of the BJP ended early this year. Voting began at 8 am and polling station gates will be shut at 5.30 pm, after which only those already inside can vote. Metro rail services have a 4am start, two hours earlier than usual, on voting day. December 7 is result day. Sixty-eight model polling stations and as many pink polling stations covering all assembly segments in the city have been established.

Over 1,300 candidates are in the contest. The AAP and BJP, both currently controlling parts of Delhi's administration through state and central governments, are fighting on all seats. The Congress, struggling to recover its ground in Delhi ever since AAP's emergence, is fighting on 247 seats as nominations of three of its candidates were rejected over technicalities.

Though the BJP has not formed the Delhi state government in the past 24 years, its control over MCD has been strong through Congress and AAP's state governments. Even after the AAP won a record 67 of the 70 seats in the 2015 Assembly polls, the BJP, two years later, retained the civic body by winning 181 of its 272 seats. AAP was second with 48 and Congress third with 30.

Delhi saw riots less than three years ago, and religion-based rhetoric — some of it seen as communal propaganda — continues to float, particularly on social media. Given how social media isn't bound by geography, such rhetoric from Himachal Pradesh and Gujarat also entered Delhi's civic space.