Sunny Leone's message to Bajrang Dal
mangaloretoday.com/ India Today
Mumbai, March 21: Porn star-turned-actress Sunny Leone has appealed to Hindutva fanatic group Bajrang Dal to use its energy and enthusiasm in constructive work.

"They (Bajrang Dal) could do something else. They could plant trees or rebuild an orphanage. I am nobody.

I don't matter. Why do they want to hurt citizens because of me?" asked Leone, who was barred from entering Indore two week ago.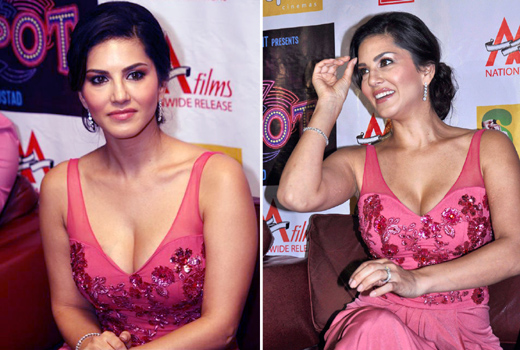 Sunny was scheduled to visit a mall in Indore as part of promotions for her upcoming film Ragini MMS 2. The Bajrang Dal had warned the mall owners of the mall, and threatened to resort to violence if Sunny was allowed to promote her film in the city.

Fearing the consequences, no hotel in Indore was keen to host the former porn star.

However, on Thursday, just 200 kilometres away from Indore, Sunny was in Bhopal to promote her film in the state Capital's DB City Mall.

Contrary to the reaction in Indore, Bhopal had no qualms in welcoming her.

Surrounded mostly by her young fans and mediapersons, the confident Bollywood starlet said, "Parents bring their babies to pose with me for pictures. Families, grandparents and children want their pictures taken with me...I ask them why...If I am bad for kids, then why are their parents bringing them for pictures with me?" The 32-year-old actress added her personality is very different from the image that is being projected by the media.