Jennifer Lopez angry with Shahrukh Khan over IPL inaugural event
Mangaloretoday/ITV
Kolkata, April 3 : With Shahrukh Khan already involved in dispute with Manoj Kumar over Om Shanti Om, and with the MCA, another controversy has erupted over pop princess Jennifer Lopez's manager accusing the Badshah of 'tarnishing her image'.
A report in New York Post says, JLo was in talks to perform in front of 60 million viewers on April 2 at the Indian Premier League inaugural ceremony, but the deal fell through.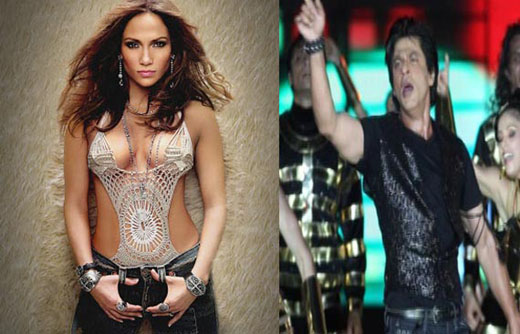 JLo's manager Benny Medina had asked for a private plane for the pop singer, alongwith several hotel rooms to be booked to house her huge entourage. The entourage included an army of stylists, assistants and a personal chef.

But, IPL officials rejected her demands and insted booked rapper Pitbull, who gave a tremendous performance at Salt Lake Stadium on Tuesday night.

New York Post quoted sources as saying that the demands made on behalf of JLo were outrageous. "She effectively priced herself out of the event. It was an idiotic move because the audience for this event is huge. It's like the Super Bowl halftime show. Last year, it drew 56 million viewers."

A spokesperson for JLo however said that the reason she didn't perform in India was because she is busy. The spokesperson said, "An offer was made to perform; the date conflicted with Jennifer's current music-recording schedule for an album due this summer."

An official from Red Chillies said that it is the Kolkata Knight Riders, the host, that is to be blamed. "They were handling the quotes (money and budgets) so the leak had come from them. You will see some of the foreign tabloids point to an IPL official for the leak. The event management team at Red Chillies wouldn't dare do that," said the official.

"I can assure you that the leak hasn't come from us. The only other people who knew about the deal were the IPL guys. You should ask them," the official added.

According to sources, Medina has sent an angry mail to a member of Red Chillies entertainment alleging that vital and confidential information about the deal was selectively leaked out to the US media.

Some of JLo's fans have also insinuated that the bad press may be a fall-out of the singer rejecting Shah Rukh's offer at the last moment, sending him scurrying for a replacement.

On his part, Medina has denied that JLo 'out priced' herself from the event, courtesy her demands.