Bollywood starlet Meghna Patel spices up NaMo Campaign
www.mangaloretoday.com
Gujarat, Feb 10, 2014: Gujarat born Bollywood starlet, singer and stage performer is doing her bit to boost the prospects of her state's leader Narendra Modi in becoming the country's next prime minister.

She has done a daring photoshoot to show her support for Gujarat Chief Minister and BJP's prime ministerial candidate Narendra Modi by posing nude, with only romantic pink lotus flowers adorning her body. Lotus flower is the BJP's party symbol. Running across her chest is the slogan 'Vote for Narendra Modi'.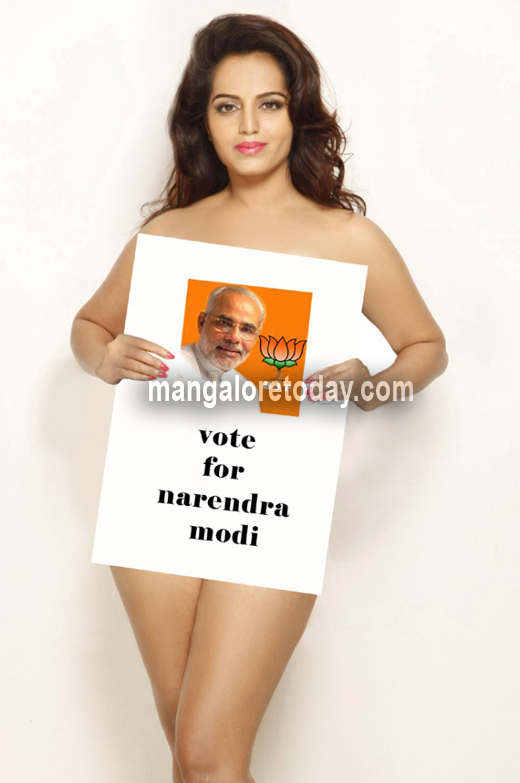 Another picture shows her blocking the view of her body by holding a poster with Modi's photo and party symbol, again saying 'Vote for Narendra Modi'. Explaining her act, she has said, "Narendra Modi is the Man of today. He is the embodiment of valour who lives in hearts of millions of people."

Though both photos which are now circulating on the internet bear the BJP's party symbol, it is not known if the party is officially endorsing her audacious gesture of support for their blue eyed boy. Whether her campaign will earn any votes for Narendra Modi is yet to be seen, but it surely seems to have annoyed and upset many of NaMo's own supporters who were left shell shocked and speechless, most of them being vocal advocates of a conservative brand of Indian culture.