Not abducted, not a terrorist: Kerala woman who converted to Islam in Abu Dhabi
Mangalore Today News Network
Kerala, Sep 30, 2019 : A 21-year-old Malayali student of Delhi University, who went missing on September 18, has now rubbished rumours that she was abducted, or that she is part of a terror group, or a victim of 'Love Jihad' – a euphemism for Muslim men allegedly 'trapping' non-Muslim women in romantic relationships, and forcing them to convert to Islam. Aisha – who was called Ciyani Benny (she was a Christian) before she converted – has sent an email to the Prime Minister, the President, Home Minister, Minority Commission of India, and to the Kerala Chief Minister, Yahoo reported.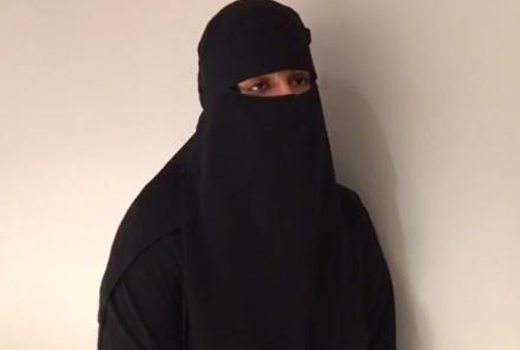 Aisha was studying in Delhi University, and went missing on September 18, when she took a flight to Abu Dhabi. Following this, cases were filed with the Delhi Police, and the chairman of the National Commission of Minorities, George Kurian, wrote to the Home Minister demanding an NIA probe into the matter. "The spate in organised religious conversion and using the victims for terror activities by trapping them through "love jihad" has shown that the Christian community is a soft target for Islamic radicals. It is important that the home ministry takes note of this alarming trend and order a probe by the National Investigative Agency and bring in an effective law to curb such fraudulent activities of radicalised elements," George Kurian reportedly said.

However, in an interview to Media One, Aisha has said that she chose Islam of her own free will. She has been in a relationship with a man she met over the internet for the past nine months, and she declared that she was converting to Islam in an Abu Dhabi court. "I came of my own will. I have been in love with a person for the past nine months and I came here to live with him," she said.

Aisha has also written an email to authorities in India, asking them to dispel rumours about her joining terror groups. In her email, Aisha said: "I, Aisha (Ciyani Benny) as an adult citizen of India would like to believe that the Constitution provides each and every citizen in India freedom of religion and freedom of speech." She added, "I have taken the new name as Aisha. I have accepted this religion and would ensure that I would live my life with the same faith." (sic)

"I have been called by the Indian Embassy for the same and stated my terms that I have come here on my own free will and that I would not want to go back from here. My parents...have met me in Abu Dhabi and I have already stated my point that I came here on my own free will and converted on my own free will. Humbly request the state, the police and the media to take necessary legal action regarding the same and not propagate fake news such as I have been abducted or I am a part of any terrorist group, I would also request the state to live in my country and or anywhere peacefully without and hindrance and remove the case that are pending regarding the same issue," she said.
Write Comment
|

E-Mail
|

Facebook
|
Twitter
|

Print