Ex IRS officer to deliver keynote address on American Opioid Crisis
Mangalore Today News Network
Manipal, April 25, 2019: America's opioid epidemic has devastated communities across the country, killing 70,000 people in 2017. Overdose deaths involving prescription opioids have been increasing since the last few years with rapid increases in overdose deaths involving heroin, and further spiked in 2013, with significant increases in overdose deaths involving synthetic opioids such as fentanyl. The Florida International University is conducting the 8th Annual Forensic Science Symposium, and to speak on the American Opioid Crisis, it has invited Dr. G. Shreekumar Menon, who is the HEAD, Centre for Narcotics & Psychotropic Substances, MAHE, to deliver the keynote address at the plenary sessions. Dr. Menon, who is an ex IRS official is a well-known international Counter Narcotics specialist. After retirement from the post of Director General, National Academy of Customs, Indirect Taxes & Narcotics (NACIN), he is with MAHE.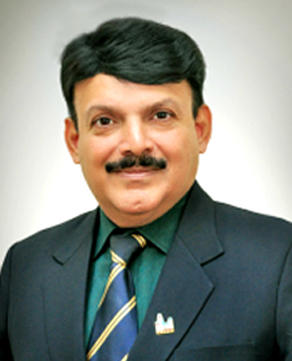 Dr. G. Shreekumar Menon


Opioids are a drug class that includes the illegal drug heroin as well as powerful pain relievers, such as oxycodone, hydrocodone, codeine, morphine, fentanyl, and many others. In 2016 in the USA more than 42,000 people died from overdoses involving opioids, and 40% of all opioid overdose deaths involved a prescription opioid. Every day in the United States more than 1,000 people are treated in emergency departments for not using prescription opioids as directed. On average, 115 Americans die every day from an opioid overdose. Drug overdose is now the leading cause of accidental death in the U.S., and opioid addiction is driving this epidemic.

Dr. G. Shreekumar Menon retired IRS officer and presently the HEAD, Centre for Narcotics & Psychotropic Substances, at MAHE, will deliver the plenary sessions address. He is an internationally renowned Counter Narcotics specialist. Dr. Menon is a regular contributor to Mangalore Today on various topics, especially on Narcotics. He is the only Indian being invited to deliver a talk on the ongoing Opioid crisis.

In October 2017, President Trump declared the opioid crisis a public health emergency. Ever since, the Trump Administration has applied an all-of-Government approach to the epidemic, taking an extraordinary range of actions. Nearly 300 law enforcement agencies in 31 states now participate in the Police Assisted Addiction and Recovery Initiative, which offers treatment for drug users who ask authorities for help. Officers help get people with addictions into treatment and recovery networks, in an effort that costs less and promises more lasting results than repeatedly arresting them.

At the same time, the Drug Enforcement Agency has implemented the '360 Strategy,' which includes not only criminal prosecutions of trafficking organizations, but also partnering with community organizations, schools, pharmaceutical manufacturers, health practitioners, and pharmacists.

The opioid epidemic has occurred in three waves. The first wave began in 1991 when deaths involving opioids began to rise following a sharp increase in the prescribing of opioid and opioid-combination medications for the treatment of pain.

The second wave of the opioid epidemic started around 2010 with a rapid increase in deaths from heroin abuse. As early efforts to decrease opioid prescribing began to take effect, making prescription opioids harder to obtain, the focus turned to heroin, a cheap, widely available, and potent illegal opioid. The use of heroin increased in both sexes, the majority of age brackets, and all socioeconomic groups.

The third wave of the epidemic began in 2013 as an increase in deaths related to synthetic opioids like fentanyl. The sharpest rise in drug-related deaths occurred in 2016 with over 20,000 deaths from fentanyl and related drugs.

An investigation by the US Senate Committee on Homeland Security and Governmental Affairs detailed the financial ties that exist between opioid manufacturers, advocacy groups, and medical professional societies. The report exposed patient advocacy groups and professional societies spending millions of dollars to promote messages and policies favouring the interests of the pharmaceutical industry.

Florida International University (FIU) is a metropolitan public research university in Greater Miami, Florida. It is classified as a research university with highest research activity by the CarnegieFoundation and a research university by the Florida Legislature.
Write Comment
|

E-Mail
|

Facebook
|
Twitter
|

Print