Maharashtra: BJP Sponsoring Rebel MLAs, Some Kept Against Their Will, Says Raut
www.mangaloretoday.com
Mumbai, June 26, 2022: Shiv Sena MP Sanjay Raut on Sunday alleged that BJP is sponsoring the rebel Shiv Sena MLAs. He added that this government will stay and the rebel MLAs don't have the guts to come back to Mumbai. "They have left Shiv Sena, then why are they taking his (Balasaheb's) name. They hsould take their father's name and not his," Raut said.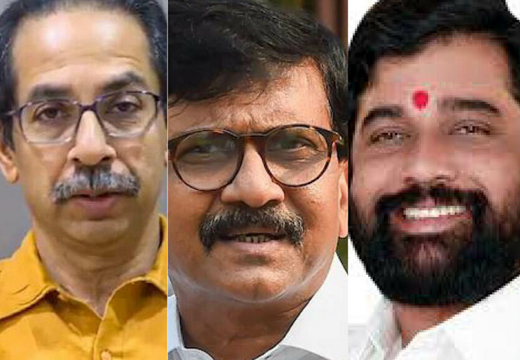 The Maharashtra legislature secretariat on Saturday issued `summons' to 16 rebel Shiv Sena MLAs including senior minister Eknath Shinde, seeking written replies by the evening of June 27 to the complaints seeking their disqualification. Signed by Rajendra Bhagwat, principal secretary of the Maharashtra Vidhan Bhavan, the summons were sent to all 16 MLAs named by the Shiv Sena's chief whip, Sunil Prabhu, in a letter.

Shiv Sena leader Sanjay Raut on Sunday posted a tweet targetting the rebel MLAs of the party, in which he said that however long they may "hide" in Assam's Guwahati, they will ultimately have to come to "chowpatty", a reference to Mumbai. "How long will you hide in Guwahati, you will have to come to chowpatty," the Sena MP tweeted in Hindi along with a photo of the state Assembly's Deputy Speaker Narhari Zirwal looking into the distance. Key government establishments, including the Mantralaya (state secretariat), Vidhan Bhavan (legislature complex), Raj Bhavan and the chief minister's official bungalow 'Varsha' are located in the vicinity of the Girgaum beach, which is also known the Girgaum chowpatty, in south Mumbai. Majority of Shiv Sena MLAs have shifted their loyalty to minister Eknath Shinde and are currently camping in Guwahati, plunging the Maha Vikas Aghadi (MVA) government led by Chief Minister Uddhav Thackeray, who heads the Sena, into a crisis.

The rebel Shiv Sena MLAs led by Eknath Shinde who are camping in Guwahati on Saturday said they have not left the party, but indicated that they will act as a separate group in the Maharashtra Assembly under the name `Shiv Sena (Balasaheb), even as the party executive passed a resolution in Mumbai that no outfit should use the name of the Sena founder Bal Thackeray. Deepak Kesarkar, spokesperson of the rebel group, said they have two thirds majority and hence Shinde remains the leader of the Sena legislature group, and reiterated that the reason of rift with party chief and Maharashtra chief minister Uddhav Thackeray was his decision to end the alliance with the BJP and join hands with the NCP and Congress in 2019.