Karnataka's Hoysala temples make it to Unesco's World Heritage List
Mangalore Today News Network
New Delhi, Sep 19, 2023: The Hoysala temples of Karnataka, located in the Belur, Halebidu and Somananthpura regions, made their way into the Unesco World Heritage list. The announcement was made on Unesco's official handle on X (formerly Twitter) on Monday.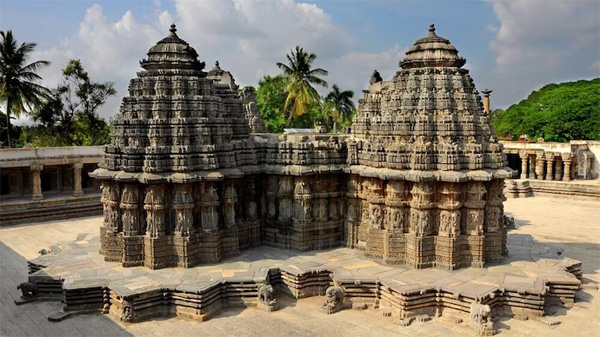 The temples, called the 'Sacred Ensembles of the Hoysala', have been on Unesco's tentative list since April 2014.

It was finalised as India's nomination for consideration as a World Heritage Site for 2022-23 in January 2022.
The temples were built in the 12th to 13th centuries and stand as symbols of the creativity and skill of the artists and architects of the Hoysala era. The Hoysala Empire ruled a large portion of the modern day state of Karnataka between the 10th and 14th centuries. The capital of the empire was initially located at Belur and later moved to Halebidu.

The Hoysala temples have a basic traditional Darvidian morphology but show strong influences of the Bhumija mode widely used in central India, the Nagara traditions of northern and western India, and the Karnata Dravida mode favoured by the Kalyani Chalukyas. The architects drew inspiration from different types of temple architecture and the result was the birth of a completely new 'Hoysala Temple' form.

The official website of Unesco said the shrines in the temples are characterised by hyper-real sculptures and stone carvings that cover the entire architectural surface, a circumambulatory platform, a large-scale sculptural gallery, a multi-tiered frieze, and sculptures of the Sala legend.

Prime Minister Narendra Modi reacted to the news of the temples being recognised as a World Heritage Site and said, "The timeless beauty and intricate details of the Hoysala temples are a testament to India's rich cultural heritage and the exceptional craftsmanship of our ancestors."

On Sunday, it was announced that West Bengal's Santiniketan has been inscribed on the Unesco World Heritage List. Santiniketan is a landmark site known for being the place where Rabindranath Tagore built Visva-Bharati over a century ago.

Courtesy: India Today