Karnataka govt issues orders to roll out 200 units of free power from July 1
Mangalore Today News Network
Bengaluru, June 06, 2023: The Karnataka government on Monday issued an order to implement the 'Gruha Jyoti' scheme, which guarantees to offer up to 200 units of electricity free of cost to domestic consumers, from July 1. The government order mentioned that the scheme cannot be availed by commercial consumers. Besides the introduction of 'Gruha Jyoti', the government also issued orders to fulfill the 'Shakti' free bus travel for women scheme from June 11.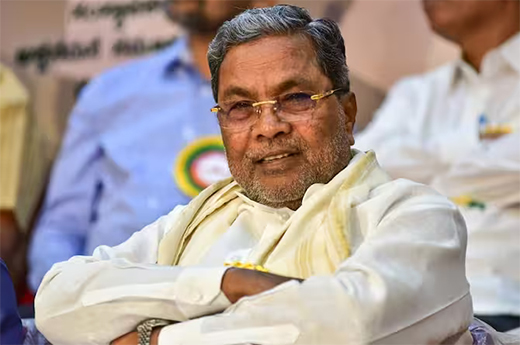 The 'Gruha Jyoti' scheme is one of the five poll promises made by the Karnataka Congress in the run-up to the 2023 Assembly elections. Siddaramaih on Tuesday said that 200 units of free power will be provided, not only to the owners, but even the tenants are eligible to avail the scheme.

Under the scheme, the government will take into account the one-year average power consumption in the 2022-23 financial year and will give free electricity up to 10 per cent more than the average usage.

If a consumer uses about 150 units of electricity a month on an average, he can get free power, up to 165 units of power. If he exceeds the limit, then he will have to pay for the rest of the units consumed, which will be the net power consumption.

However, if the usage exceeds 200 units of power, the consumer will have to pay the full amount of the electricity bill. Consumers have to pay the arrears till June 30 within three months.

The electricity meter usage and the meter reading have been made mandatory. The total electricity consumption will be displayed in the monthly bill, the order said.

Every beneficiary has to link the customer ID or account ID with an Aadhaar number. Any consumer cannot integrate more than one electricity meter with the scheme.

Those who want to avail benefits will have to enroll themselves in the 'Seva Sindhu' portal of the state government.

The government also mentioned that the beneficiaries of 'Bhagya Jyoti', 'Kuteera Jyoti' and 'Amruta Jyoti' schemes, which are various existing schemes offering free electricity to the economically and socially backward communities, will be merged with the 'Gruha Jyoti' scheme.

The government said the cost of the free electricity provided to the consumers will be compensated to the electricity supply companies.
Courtesy: India Today