Karnataka bandh tomorrow: What is open? What is close?
Mangalore Today News Network
Bengaluru, Sep 28, 2023: Normal life is likely to be crippled in Karnataka, specially in the southern part of the state amid the bandh call by pro-Kannada and farmers' organisations to protest the release of Cauvery water to Tamil Nadu.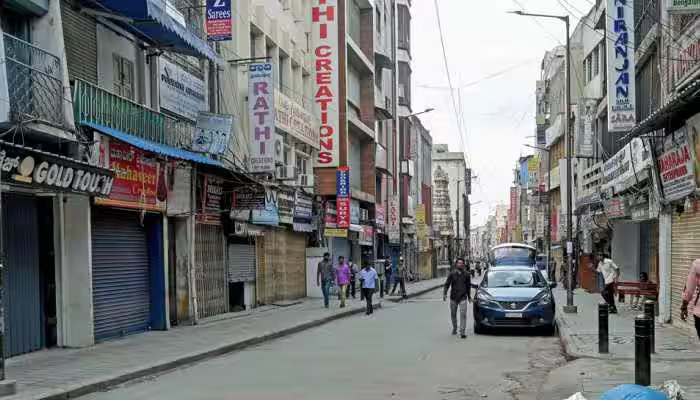 The 'Kannada Okkuta', a collective representing various Kannada organizations including factions of Karnataka Rakshana Vedike, Kannada Chalavali (Vatal Paksha), and farmers' groups, has called for a statewide shutdown from dawn to dusk (6am to 6pm).

* The organizers have planned a significant protest march from Town Hall to Freedom Park in the city, expecting participation from diverse segments of society. Their aim is to disrupt highways, toll booths, rail services, and even airports throughout Karnataka.

* The opposition BJP and JD(S) too have extended their support to the bandh, as also hotels, autorickshaws and hail riders associations in Karnataka.

* "Autorickshaw Drivers' Union and Ola Uber Drivers and Owners' Association (OUDOA) are supporting the bandh. We will take out a rally from Nayandahalli to the Freedom Park tomorrow," its president Tanveer Pasha told PTI.

* An office bearer of the Karnataka State Private Schools' Association told PTI that they were extending 'moral support' to the bandh. "We have told our association members to use their discretion regarding the bandh. We have communicated to our students that there are chances of schools remaining shut," the office-bearer said.

* The Bruhath Bangaluru Hotel Association has extended its 'moral support' to the strike. However, they were holding a meeting to take a final decision on whether to keep the restaurants and eateries shut for the whole day on Friday.

* Meanwhile, the State Transport Department has issued directions to the state transport corporations to continue their services as usual. Farmers and traders in the northern part of Karnataka such as Ballari, Kalaburagi, Bidar, Bagalkote, Vijayapura, Yadgir, Hubballi-Dharwad, Gadag, Haveri, Koppal and Davangere have extended their 'moral support' to the bandh but said they will not shut down their businesses.

* The direction of the Cauvery Water Regulation Committee to Karnataka to release water at the rate of 3,000 cubic feet per second (cusecs) to Tamil Nadu from Thursday to October 15 will be challenged before the Supreme Court, the Chief Minister Siddaramaiah has said.

* Karnataka Home Minister Dr G. Parameshwara said only protest is allowed on September 29 and if anyone tries to force people to observe bandh, legal action will be initiated. Speaking to reporters, Parameshwara stated, "I am warning the organisations which have given a call for bandh. The bandh can't be observed as directed by the court. Legal action will be initiated against those who defy it," he added.

* Due to the Bengaluru bandh observed on September 26, there is an approximate loss of Rs 1,500 to Rs 2,000 crore. Amid this, if bandh is observed for one more time it will further make the situation critical in terms of economy, Parameshwara warned.

* Alok Mohan, the DGP and IG of Karnataka state warned that there should be no imposition of forceful bandh on Friday. The directions have been given to take action if the public are troubled. All SPs and DCPs are given directions. If protestors try to shut down shops, action will be taken, he explained.
Courtesy: Zee News