AIADMK Says No Alliance With BJP Now, Will Decide On Tie-Up Before Polls
www.mangaloretoday.com
Chennai, Sept 18, 2023: The AIADMK-BJP alliance is off for now, the Tamil Nadu party announced today, furious over state BJP chief K Annamalai's comments on the late CN Annadurai, the mentor of AIADMK founder MGR, after whom the party has been named. "We will decide on the alliance before the election," said AIADMK leader D Jayakumar, underscoring that he was voicing the party's stance on the issue. Top BJP sources, however, have told NDTV that the matter will be sorted out.

"Annamalai is unfit to be the BJP's state president... He speaks ill of late leaders only to project himself," said Mr Jayakumar, referring to the state BJP chief's comments about party icon J Jayalalithaa that brought the alliance to a breaking point in June.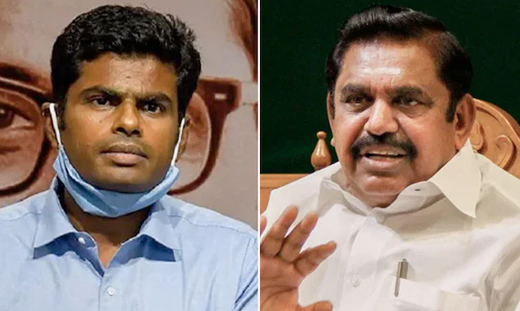 At the time, the party had sought that the state BJP chief be restrained. The party workers will not tolerate any insult to the late chief minister, he said.

The state BJP chief is known for dividing his time equally to needle the ruling DMK and ally AIADMK - his party's only ally in the state. It has raised doubts in the AIADMK camp whether the former IPS officer is acting as the mouthpiece of the party's central leadership, which is raring to create a niche in the state ahead of the Lok Sabha polls.

In the past, the BJP - which has negligible presence in the state - has been projecting itself as the big brother in the alliance, capitalising on the factionalism within the AIADMK.

The tussle between AIADMK's O Panneerselvam and E Palanisami, who had given green signal to the alliance, had resurfaced since it lost power to the DMK in the last assembly election.

In March, Mr Annamalai had spoken against allying with the AIADMK for the 2024 election, leaving its senior leaders fuming. Despite friendly relations, Jayalalithaa had not formed an alliance with the BJP for a long time, viewing the party a misfit in Dravidian politics.

"Annamalai doesn't desire alliance with AIADMK although BJP workers want it. Should we tolerate all this criticism of our leaders? Why should we carry you? The BJP can't set foot here. Your vote bank is known. You are known because of us," the former minister told reporters.