India remains top contributor as Dubai Airport crosses 41 Million passengers in H1 2023
Mangalore Today News Network
Dubai, Aug 23, 2023: Dubai International Airport sees 41.6 million passengers in first half of year, more than in 2019 By Jon Gambrell Dubai, Aug 22 (AP) Dubai International Airport, the world's busiest for international travel, announced on Tuesday it served 41.6 million passengers in the first half of this year — exceeding figures for the same period in 2019 as travellers return to the air after the lockdowns of the coronavirus pandemic. The airport, home to the long-haul carrier Emirates in skyscraper-studded Dubai, long has served as a barometer for the aviation industry worldwide.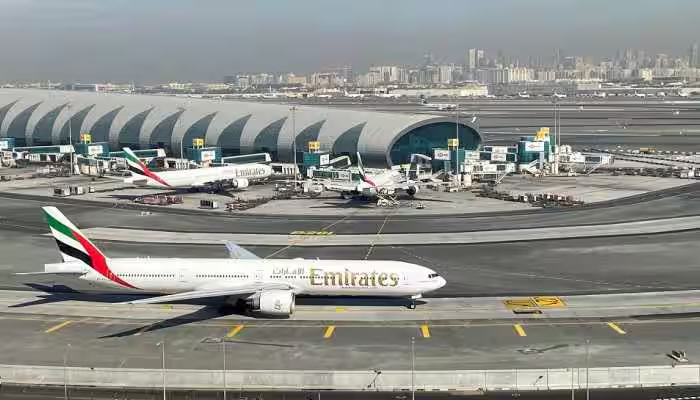 The new figures at the airport known as DXB reflect figures offered by the International Air Transport Association that traffic worldwide is at 94 per cent of pre-COVID levels. "As we recover with our (half-year) traffic surpassing pre-pandemic levels, we continue to remain committed to ensuring every guest who travels through our airport leaves with a smile," Paul Griffiths, CEO of Dubai Airports, said in a statement announcing the figures.

The 41.6 million passengers is up some 50 per cent from the 27.9 million recorded the same time last year, as airlines now have more planes and routes running again. Passenger traffic this year largely has been driven by the airport's standard travel destinations — India, Saudi Arabia, the United Kingdom and Pakistan. Russia as well has been a major market as Dubai remains one of the few places still open to Russians amid Moscow's war on Ukraine.

Dubai was among the first cities to reopen to tourists in the pandemic. That helped boost the city-state's tourism industry, as attractions like the Burj Khalifa, the world's tallest building, and the sail-shaped Burj Al-Arab luxury hotel draw both visitors and transit passengers out of airport lounges.

Dubai surpassed its pre-pandemic, half-year tourist figures this year with 8.55 million international visitors. Dubai hotels saw an average occupancy of 78 per cent during that period — ranking among some of the world's top destinations. Emirates also saw its most profitable year ever in 2022, earning USD 2.9 billion as passengers returned to its long-haul Boeing 777s and its double-decker Airbus A380s.

Griffiths said given the demand, the airport has bumped its projected passenger numbers for 2023 to 85 million, just shy of 2019's annual traffic of 86.3 million passengers. The airport saw 89.1 million passengers in 2018 — its busiest-ever year before the pandemic. DXB had 66 million passengers pass through it in 2022.

"We started the second half with strong demand in July, and with the ongoing seasonal peak coinciding with the reopening of schools in August, we're preparing for an exceptionally busy rest of the year," Griffiths said. Dubai International Airport now serves 257 destinations across 104 countries.
Courtesy: Zee News