ICC organizes blood donation camp to mark 'Azaadi ka Amrith Mahotsav'
Media Release
Doha, Jan 25, 2022: As part of India @ 75, 'Azaadi ka Amrith Mahotsav', (75 years India Independence Celebrations) and to celebrate 73rd India Republic Day, Indian Cultural Center with the support from Hamad Medical Corporation, Blood Donation Centre teams, arranged ICC Blood Donation camp on Friday, January from 8.00 am to 2 pm in Ashoka Hall. Including spot registrations, the entire camp was successfully managed with a seamless process from point of registration to health check clearance, blood drawing, issuance of appreciation certificate with a medal. All blood donors received a special certificate, a medal issued by HE Ambassador, and dignitaries present in the hall which was highly appreciated by all.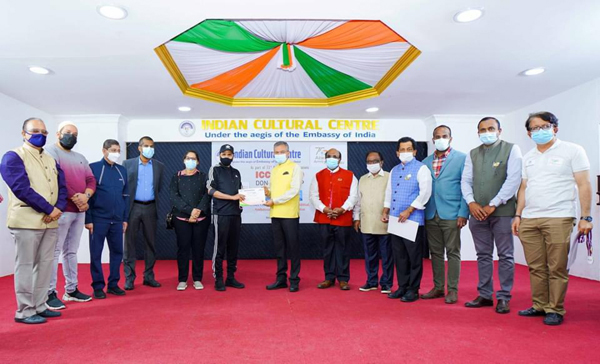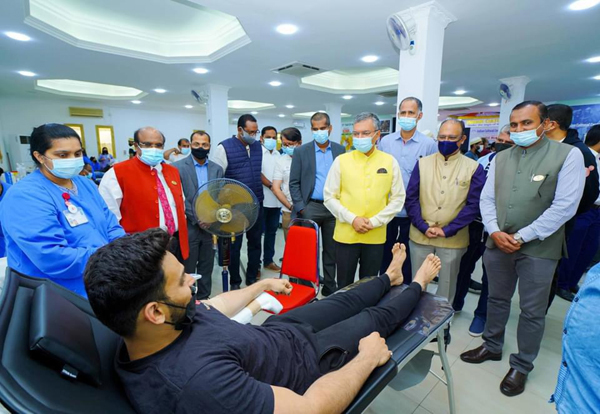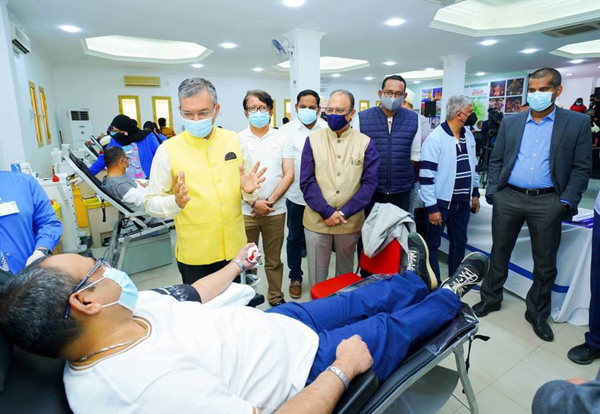 Chief guest of the day was HE Deepak Mittal, ambassador of India, along with first secretary and coordinating office for ICC Xavier Dhanraj, ISC president Dr Mohan Thomas, ICBF president Ziad Usman, IBPC president Jaffer Sadic, Doha Bank CEO Dr R Seetaraman, and several community leaders, dignitaries joined the camp.

HE Deepak Mittal, thanked the ICC team, HMC staff, management, all Indian community for taking part in the Blood donation camp. Each Blood donor by their contribution saves lives and improves others' health.

The Blood donation camp was conceptualized and well-executed by ICC management committee under the leadership of PN Babu Rajan, Vice President Subramanya Hebbagelu, and general secretary Krishna Kumar.